Crowned the material of the year at the London Design Festival 2018, plastic has become forefront of material choice for several designers. Here's three waste-plastic innovators not to be missed during London Design Festival, held between 17-23 September 2018.
There is no shortage of well-known designers seeing the creative potential in the material of plastic. Rossana Orlandi, Stella McCartney, Adidas and Patagonia are some of the heavy names that have been promoting the design opportunities associated with the recyclability of the controversial material.
But recycled plastics isn't just a material for the big shots – the abundance of plastic provides independent creators, artists and manufacturers with a large material supply that allows them to innovate and repurpose plastic waste while simultaneously taking a sustainable approach to design.
Here's three bright examples of creators working with plastic recycling. Explore their work during the approaching London Design Festival and Design Junction 2018:
Charlotte Kidger (Material of the Year participant)
Driven by the urge to work with waste plastic and finding alternative ways of using waste in general, material designer Charlotte Kidger combines waste polyurethane foam dust (often used in 3D-modelling) with bright pigments to make textural, colourful forms.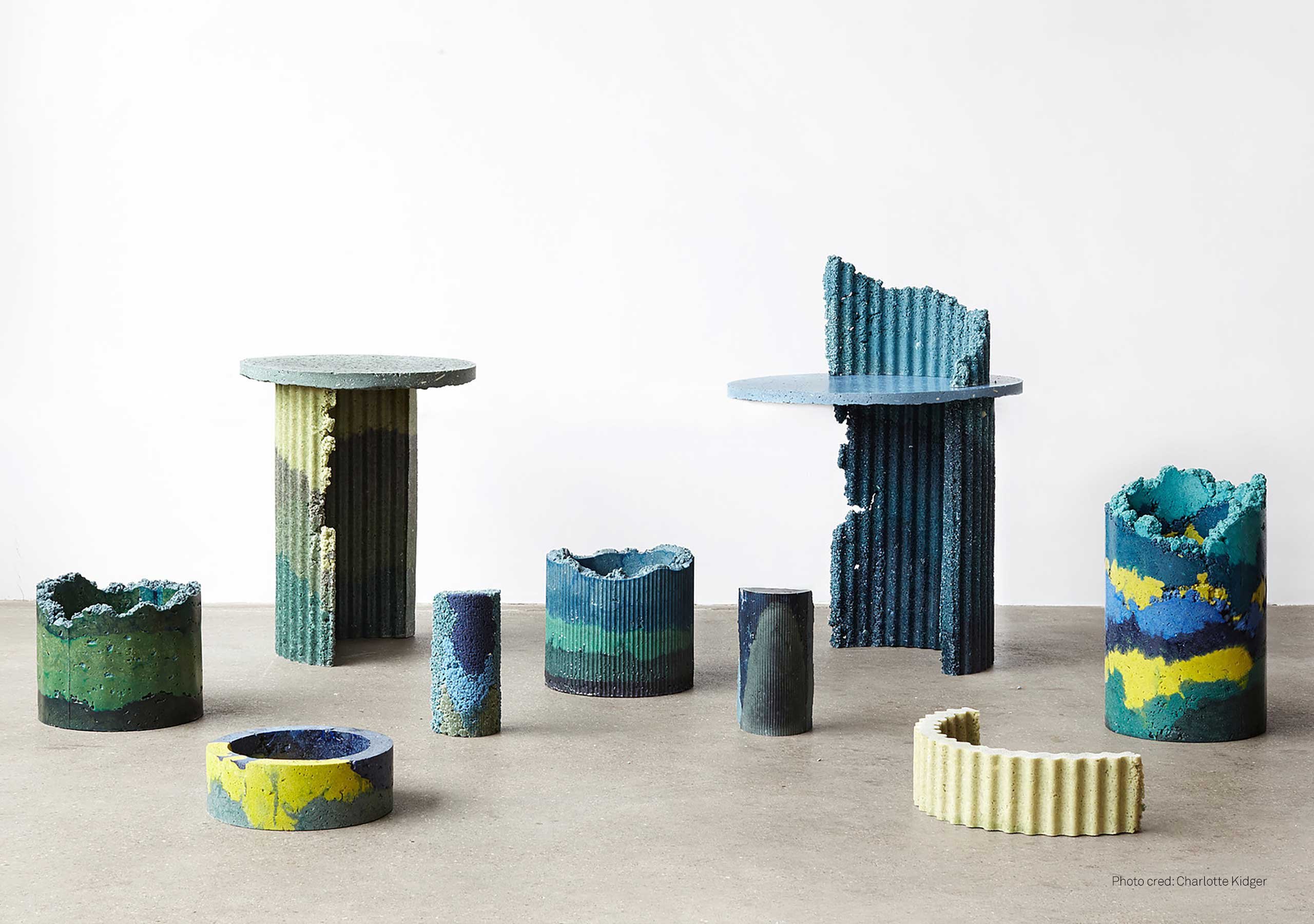 Charlotte Kidger's furniture, made of foam dust.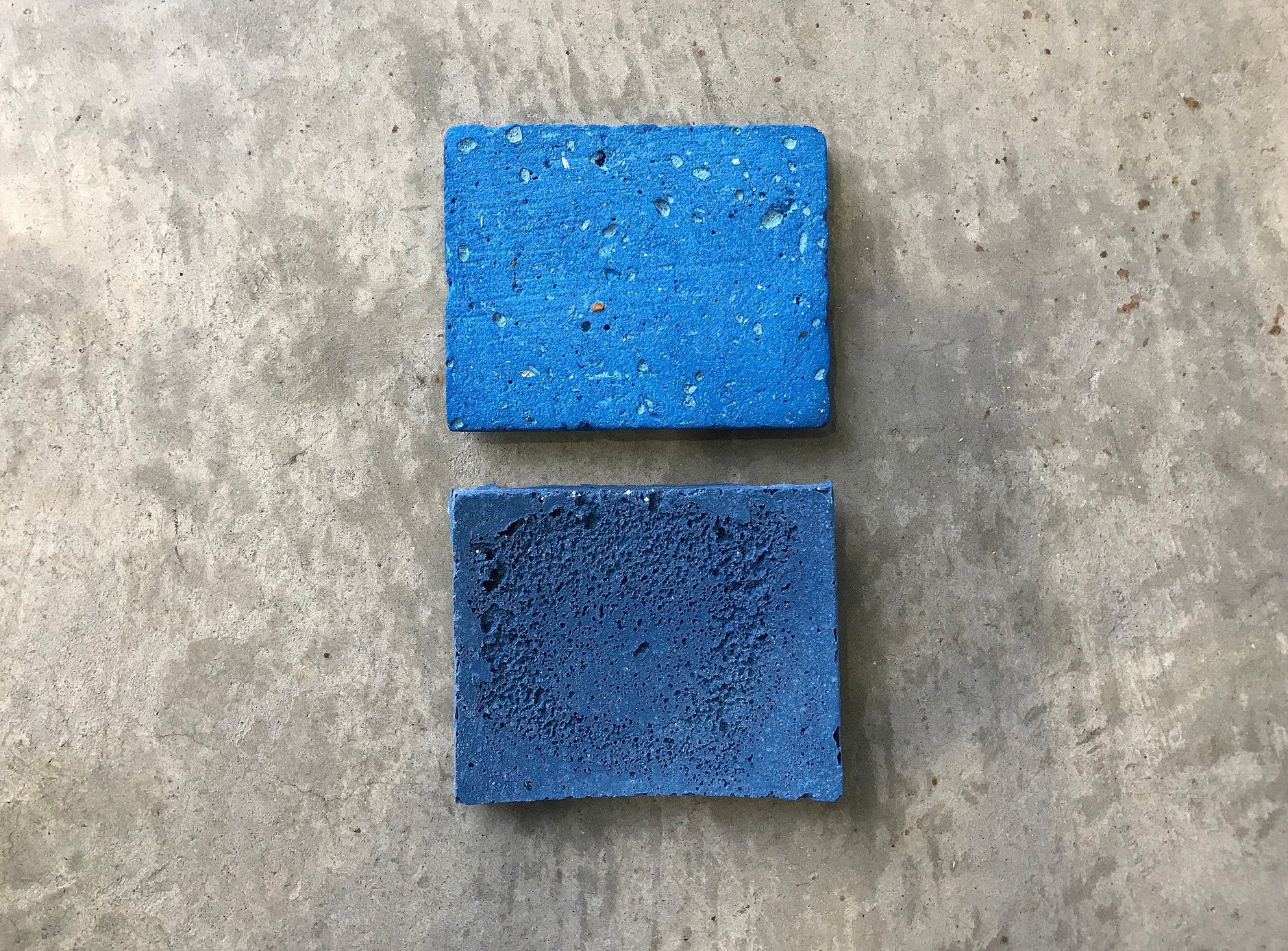 Material exploration by Charlotte Kidger.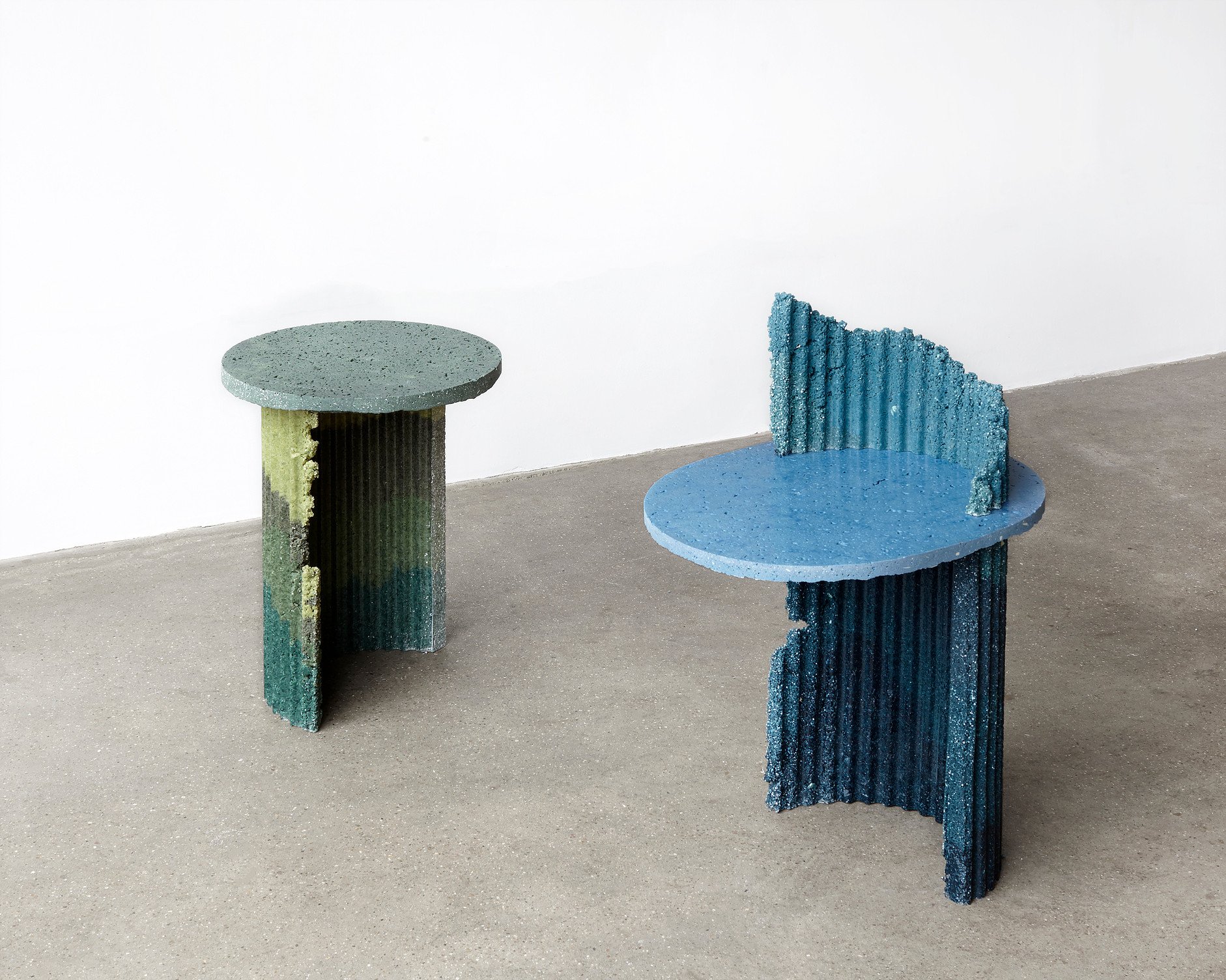 Art by Charlotte Kidger.

Find Charlotte Kidger's work at Old Truman Brewery, Stall 8.1, Hall 8.
Weez&Merl (Material of the Year participant)
Louise and Madeleine Thilly, 'Weez & Merl' set up their design studio three years ago with the aim of reducing the quantity of plastic going to landfill. Since then, the studio has recycled more than a tonne of plastics mainly sourced from bubble wrap and plastic bags. At London Design Festival the design duo presents its first recycled table alongside other products sourced from general business waste.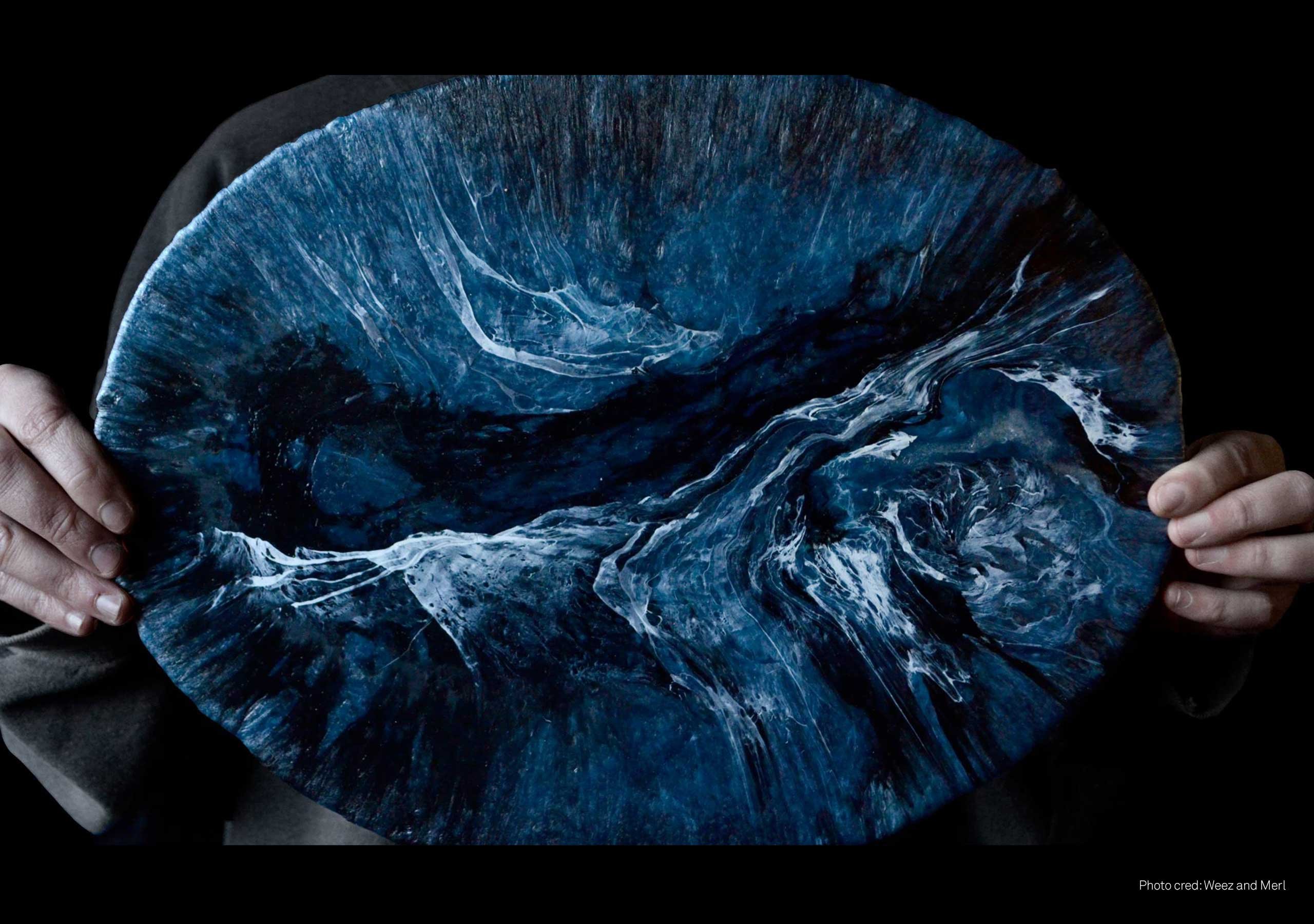 Table by Weez and Merl. Photo cred: Weez and Merl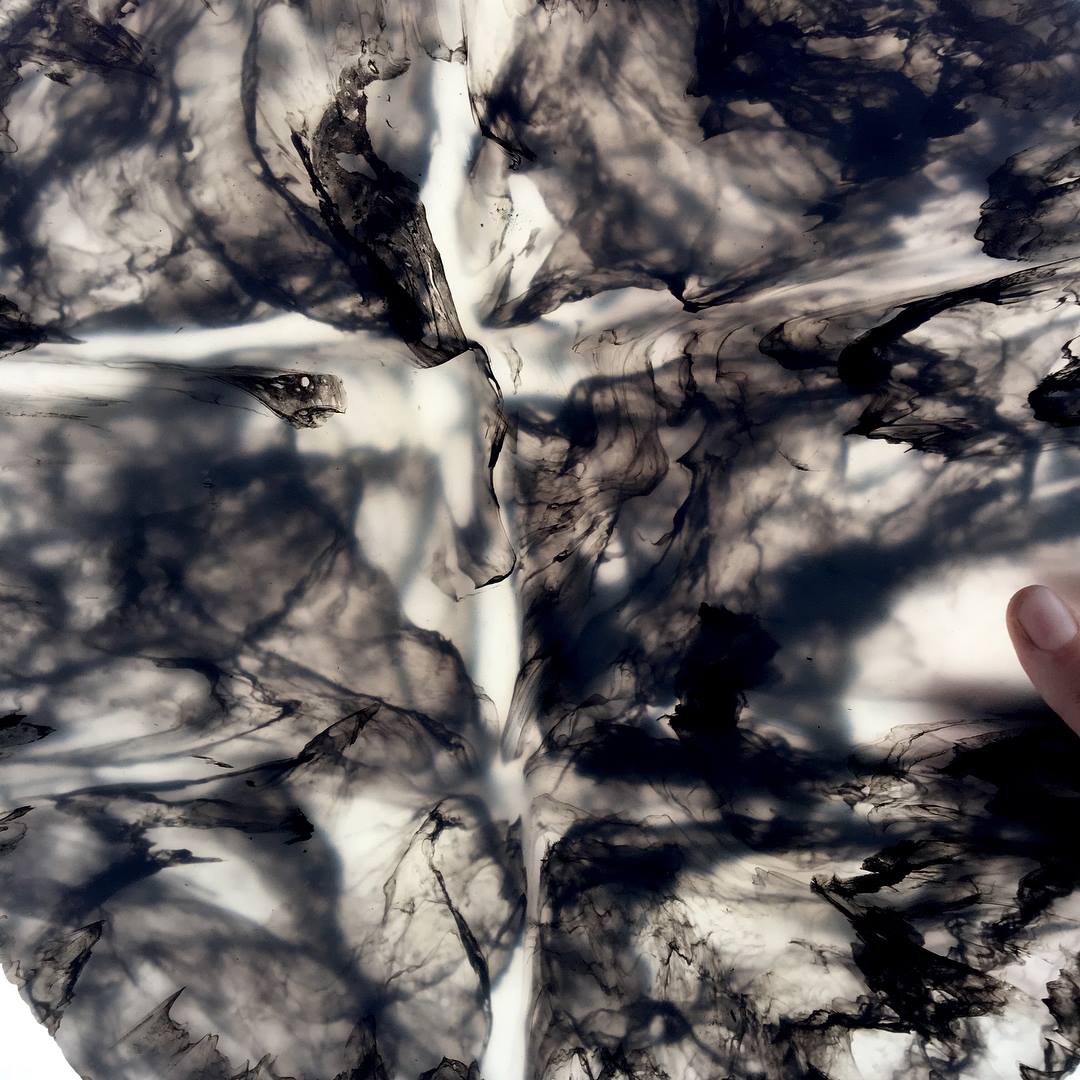 Picture of the first step towards making a lamp. Photo cred: Wheez and Merl
Explore their work at Old Truman Brewery, Stand 8.4, Hall H8
Kodai Iwamoto (Material of the year participant)
Combining glassblowing and PVC pipes generally used in plumbing, Japanese designer Iwamoto creates handmade plastic objects of unwanted plastics. Iwamoto bases his work on the idea of transforming massproduced plastics into pieces of art:
"Even though it's mass produced and cheap material, I believe that the hand-making process gives the pipe a new value by transforming it into a well-made object".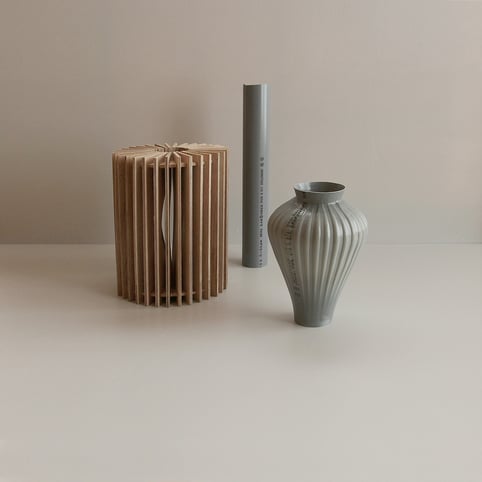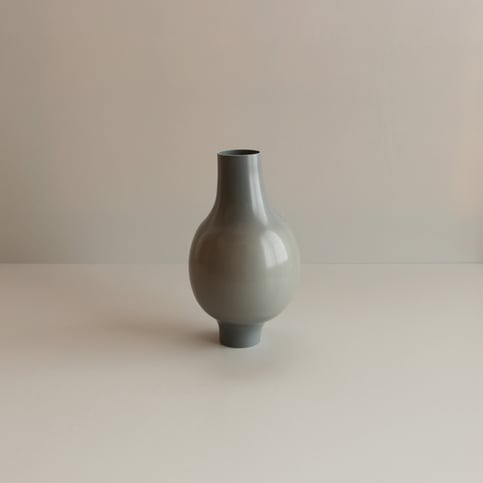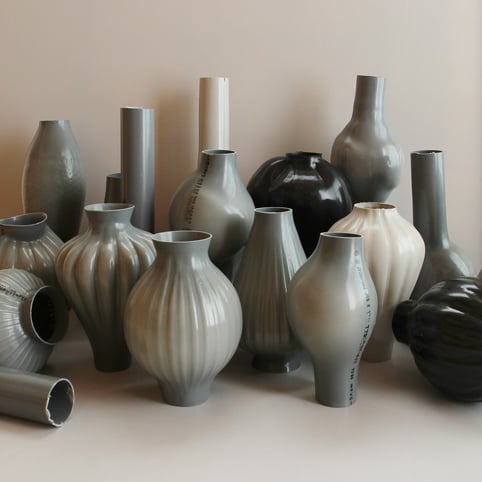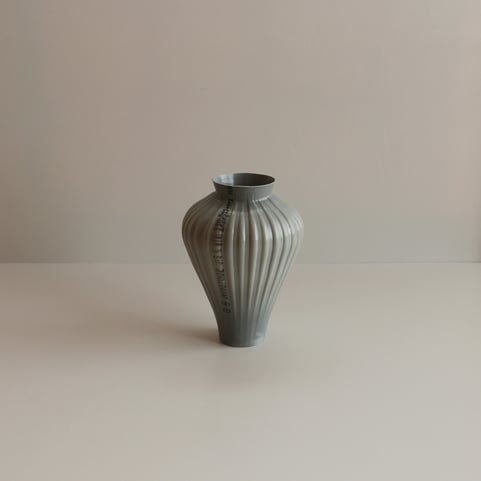 Tokyo-based designer Iwamoto uses plastic plumping and shape them to create flower vases. Photo cred: Kodai Iwamoto.
Find Iwamoto's work at Old Truman Brewery, Stand 8.3, Hall H8
End note:
All above mentioned designers and their products will be displayed in Hall 13 at the Old Truman Brewery from 20–23 September 2018.
Some information in this article was sourced from London Design fair's website and this article by evening standard.

For a great guide on the whole of London Design Festival, Zetteler has put together a great one.