A Miami fashion design faculty, a pale pink foodie design vibe, a med school student centre and Sony's Madrid headquarters are among the latest design references in which Bolon flooring has been installed. Scroll down to see them all.
When fashion school, Istituto Marangoni, opened a first school in the United States and the Miami design district, the assigned architects at Shulman + Associates went with interiors as fashion forward as the faculty: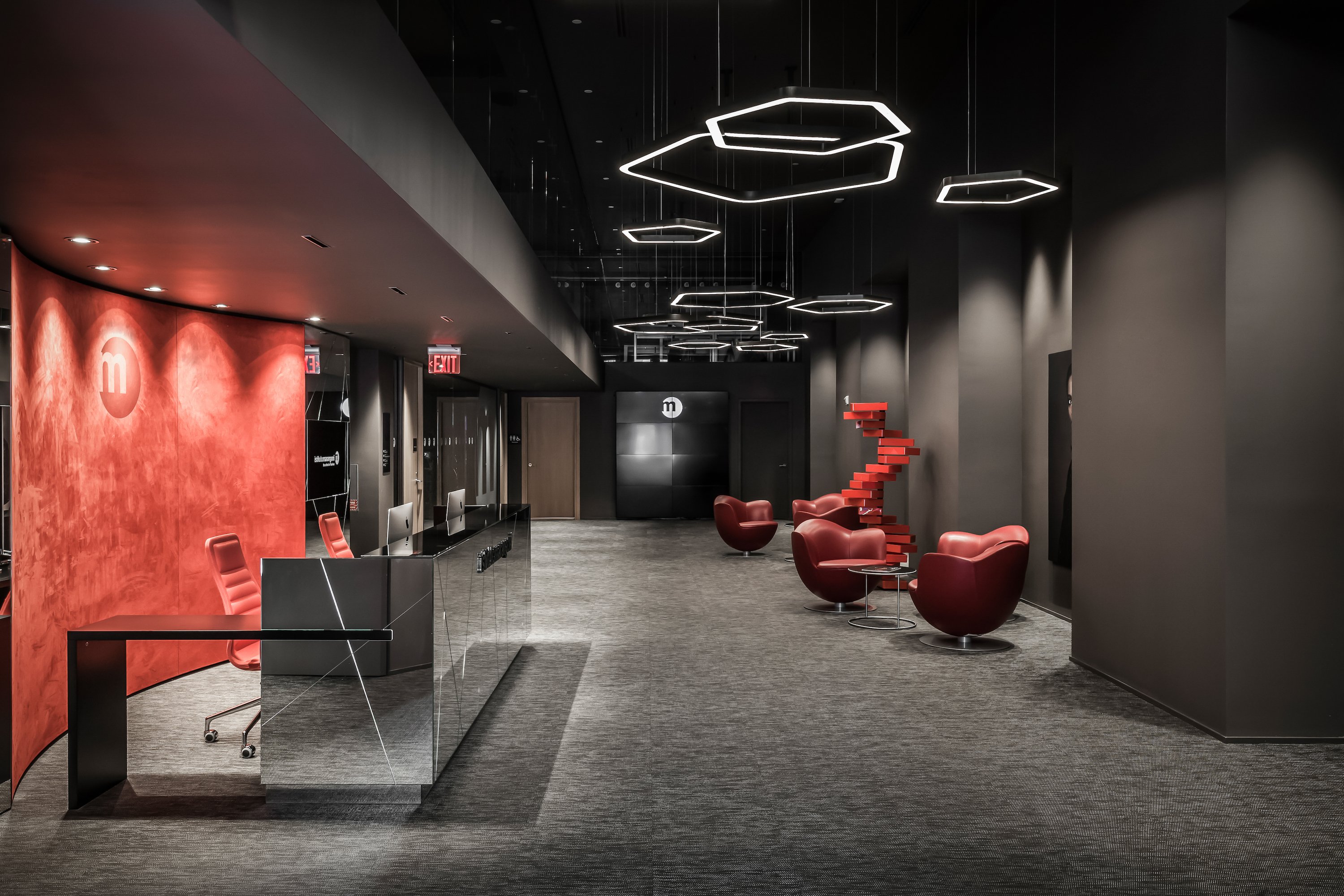 Flooring seen in the above picture: Botanic.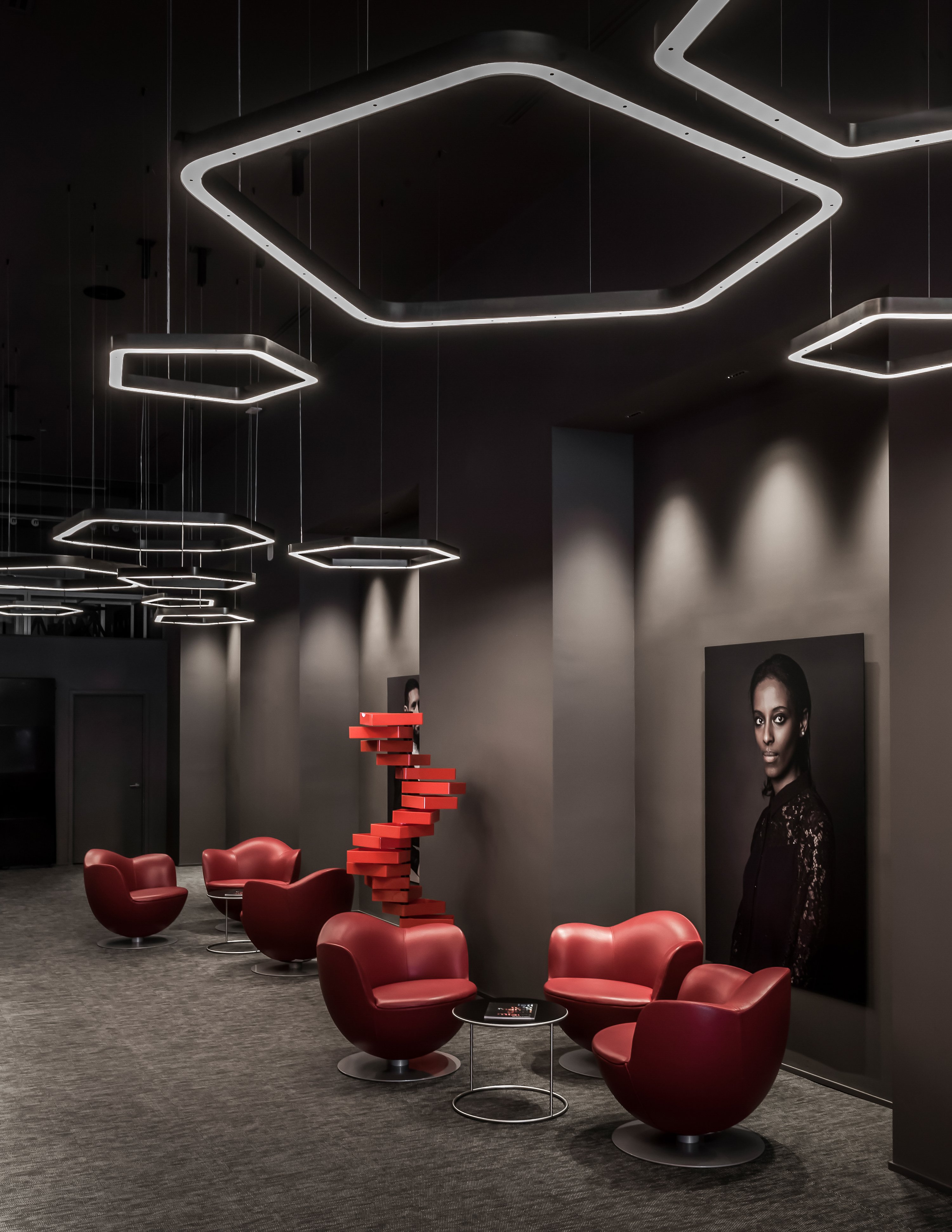 Flooring seen in the above picture: Botanic.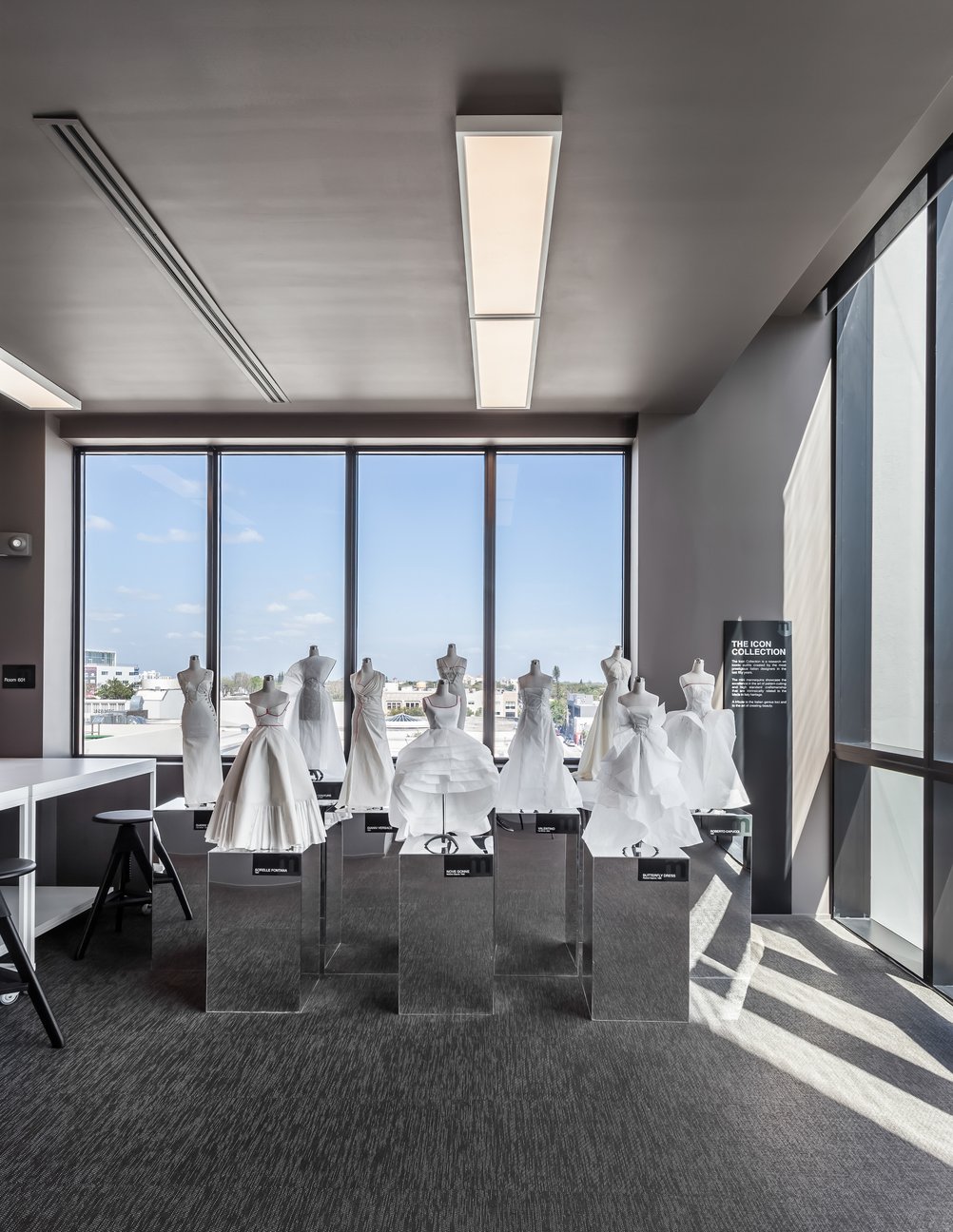 Flooring seen in the above picture: Botanic.
Placing pieces by Guilo Cappelini, Marcel Wanders and Joe Colombo throughout classrooms and common spaces, and pairing the iconic furniture with floors from Bolon's Botanic flooring collection – this space constantly reminds Istituto Marangoni's students of the high-end design space they are in.
2. Videgård Restaurant, Stockholm.
We're in love with this pink pale design vibe, seen at the Stockholm restaurant Videgård. Pairing pastel pink furniture, pink-beigy flooring, marble details and a cosy lightning concept – Videgård succeeded in creating an intimate dining experience in their Stockholm restaurant.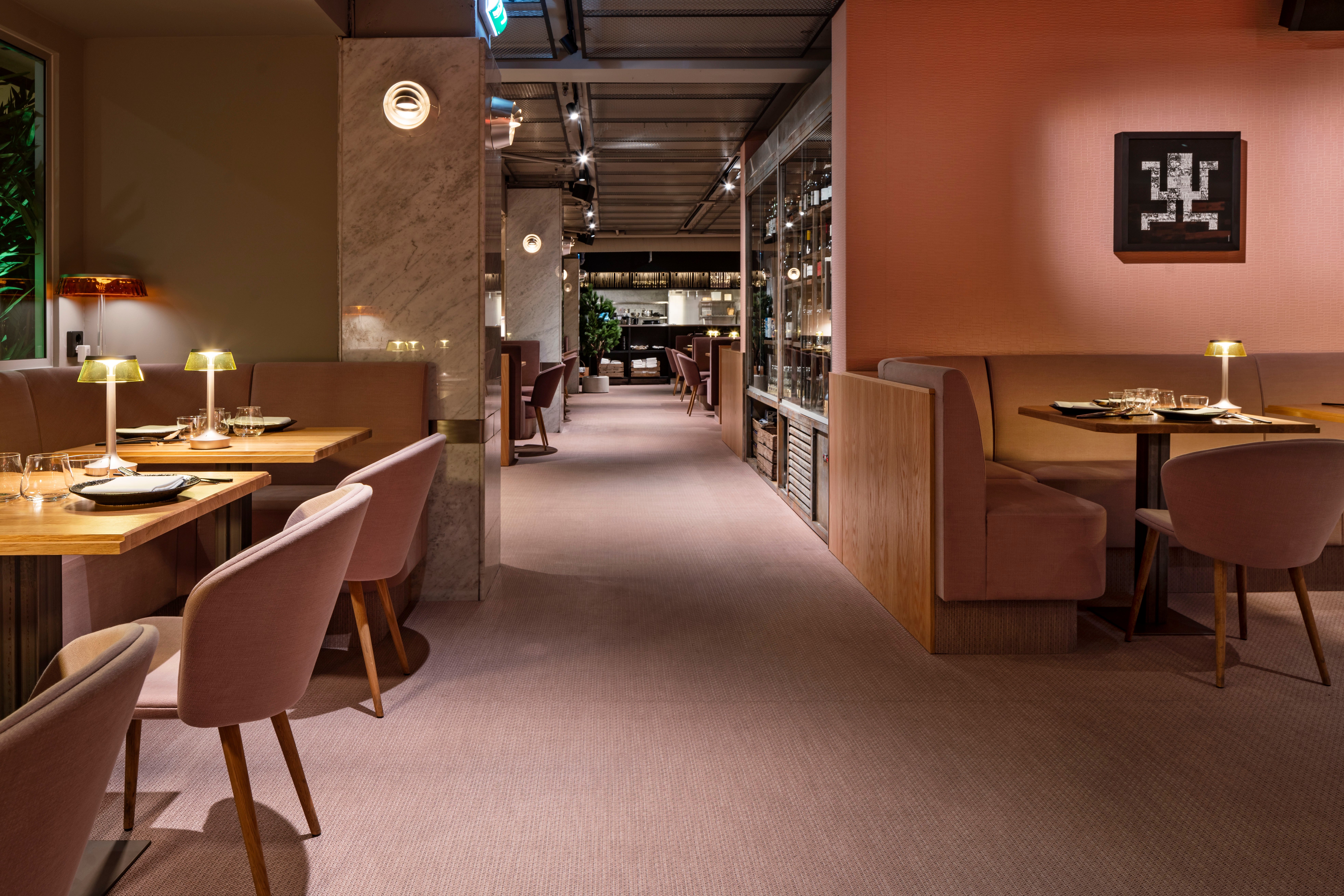 Flooring: Artisan Quartz. Get flooring samples from the collection here.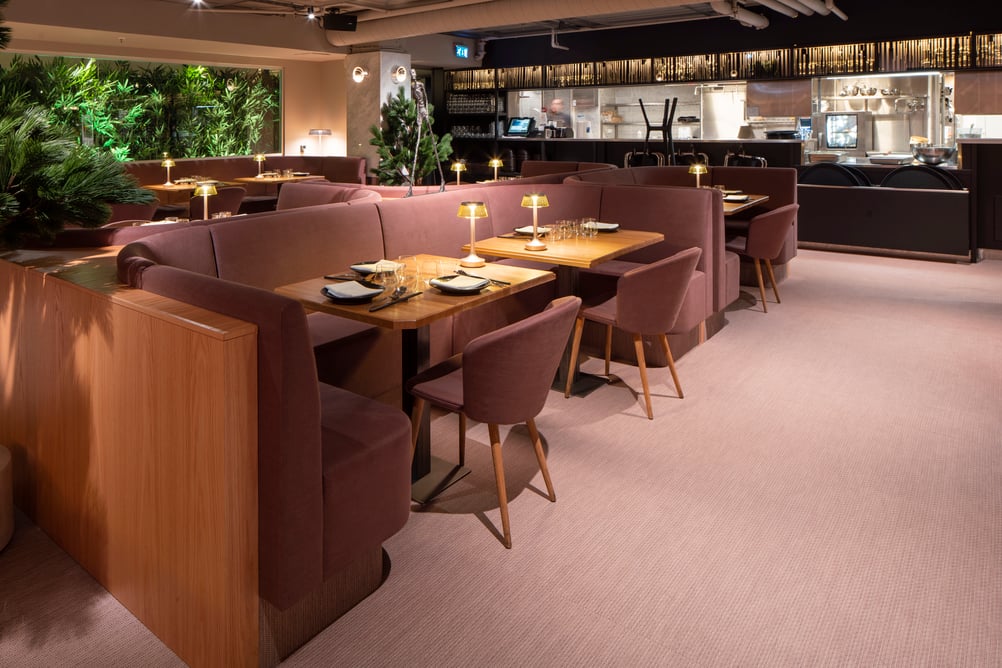 Pink overload without becoming too much. Flooring: Artisan Quartz.
Erik Videgård, a legendary chef within the Scandinavian kitchen opened 2018 Videgård restaurant, a joint project with the concern Stureplansgruppen. Here, a great dining experience is complemented with warm, tactile Bolon Artisan Ecru flooring in an expression of pale pink and beige.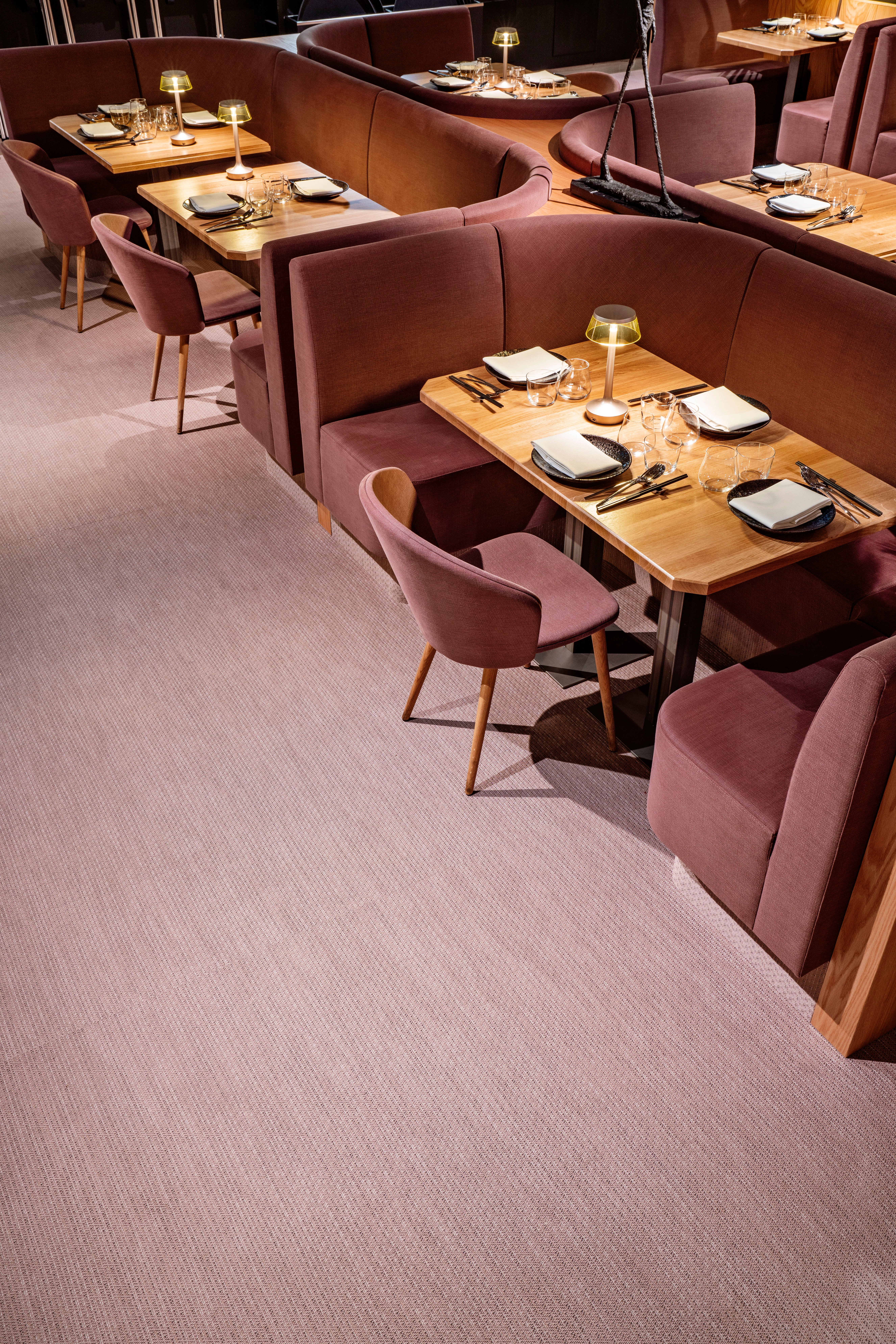 Close-up of Artisan Quartz, launched in 2018.
3. Karolinska Student Center, Stockholm.
Used for both study and labs, Karolinska Institutet, Stockholm's med school features a space where the architecture draws inspiration from modern lab environments. Scroll down to see how the architects at WHITE have mix-matched, combined and played with different kinds of flooring to create the ultimate student experience: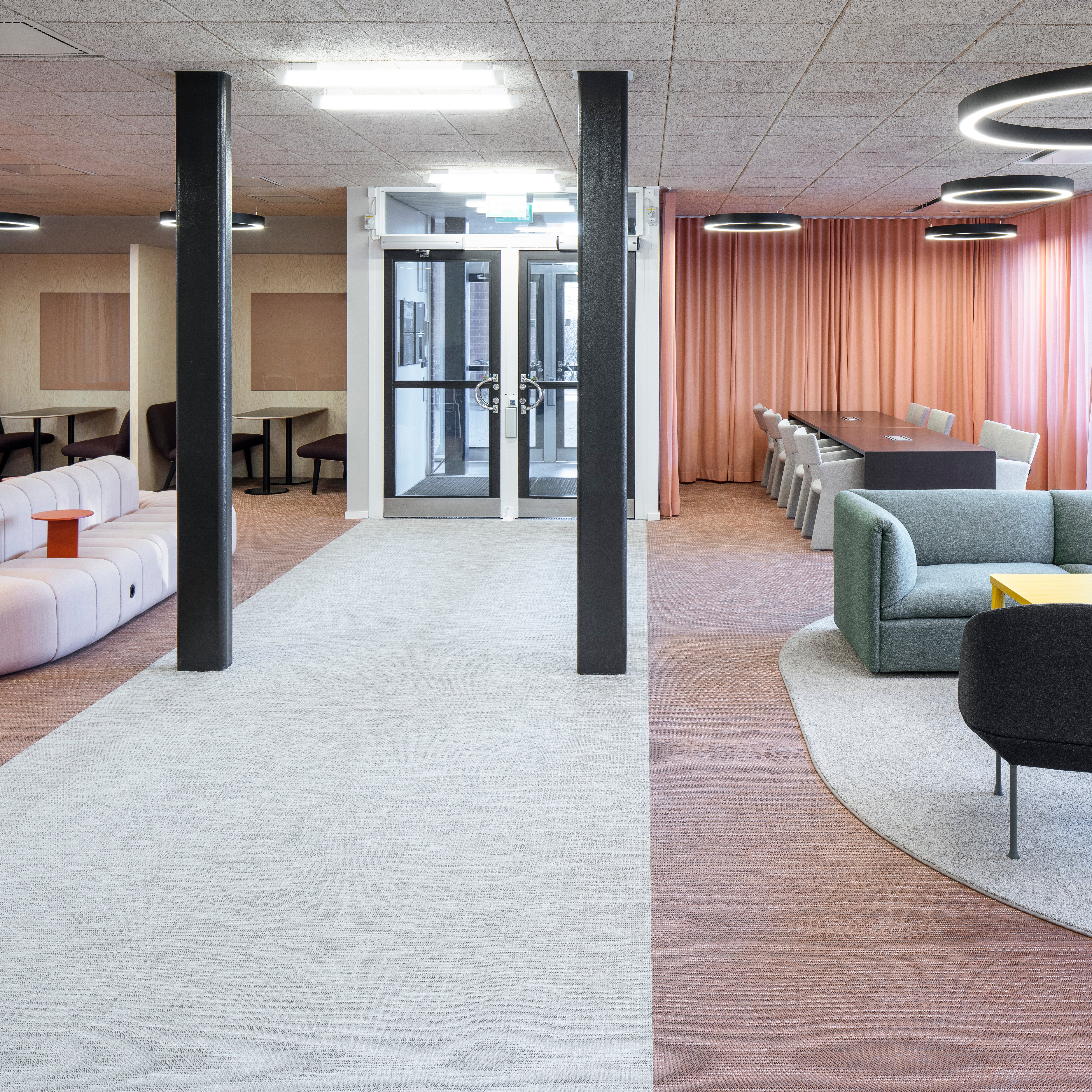 Elements Cork and Artisan Sienna – a beautiful combination.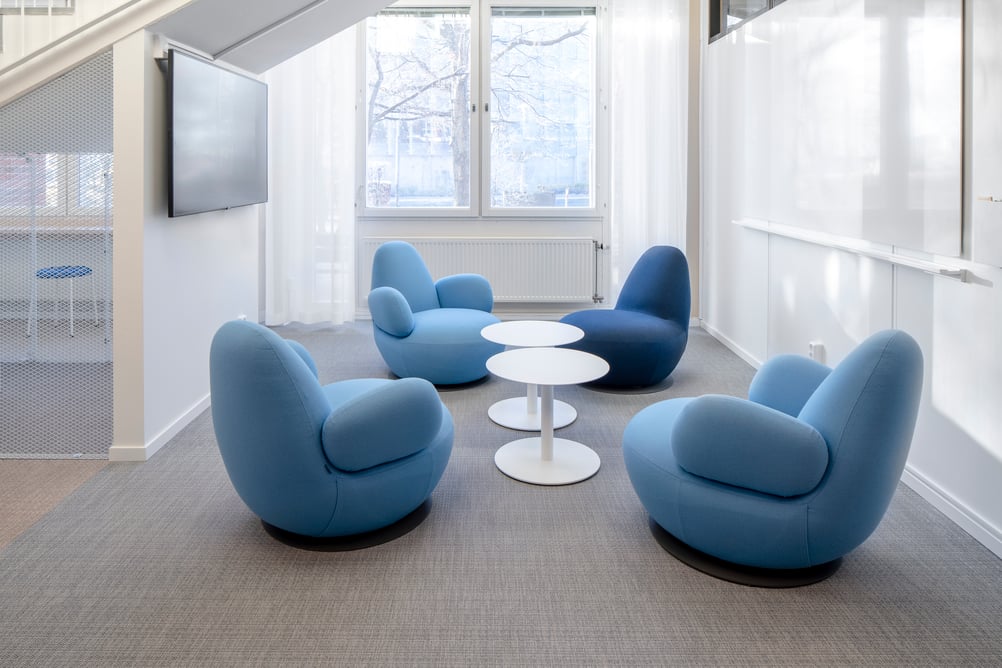 Elements Flint.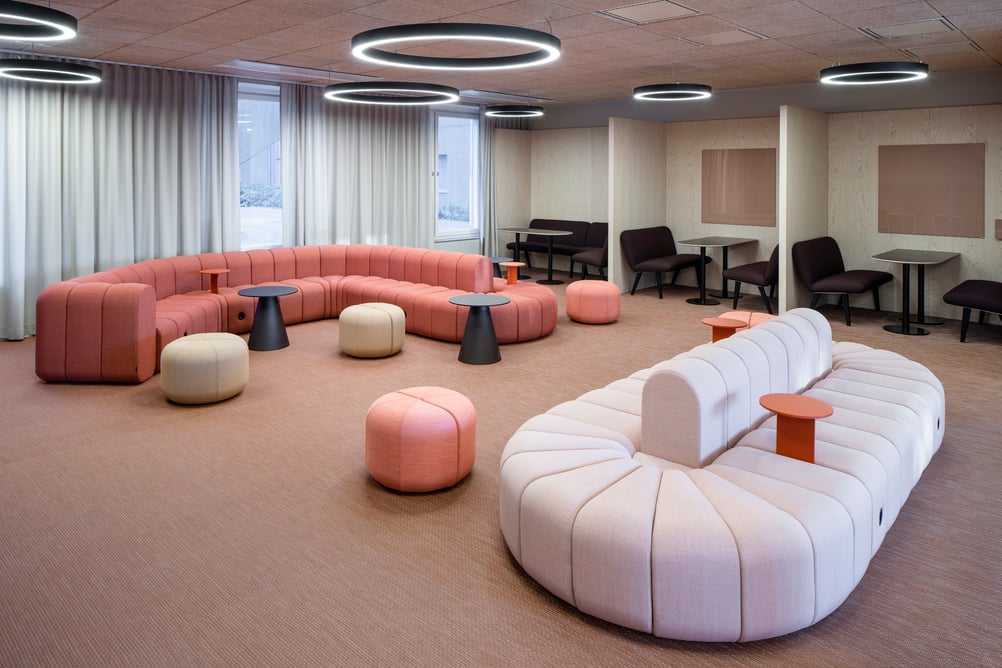 Artisan Sienna.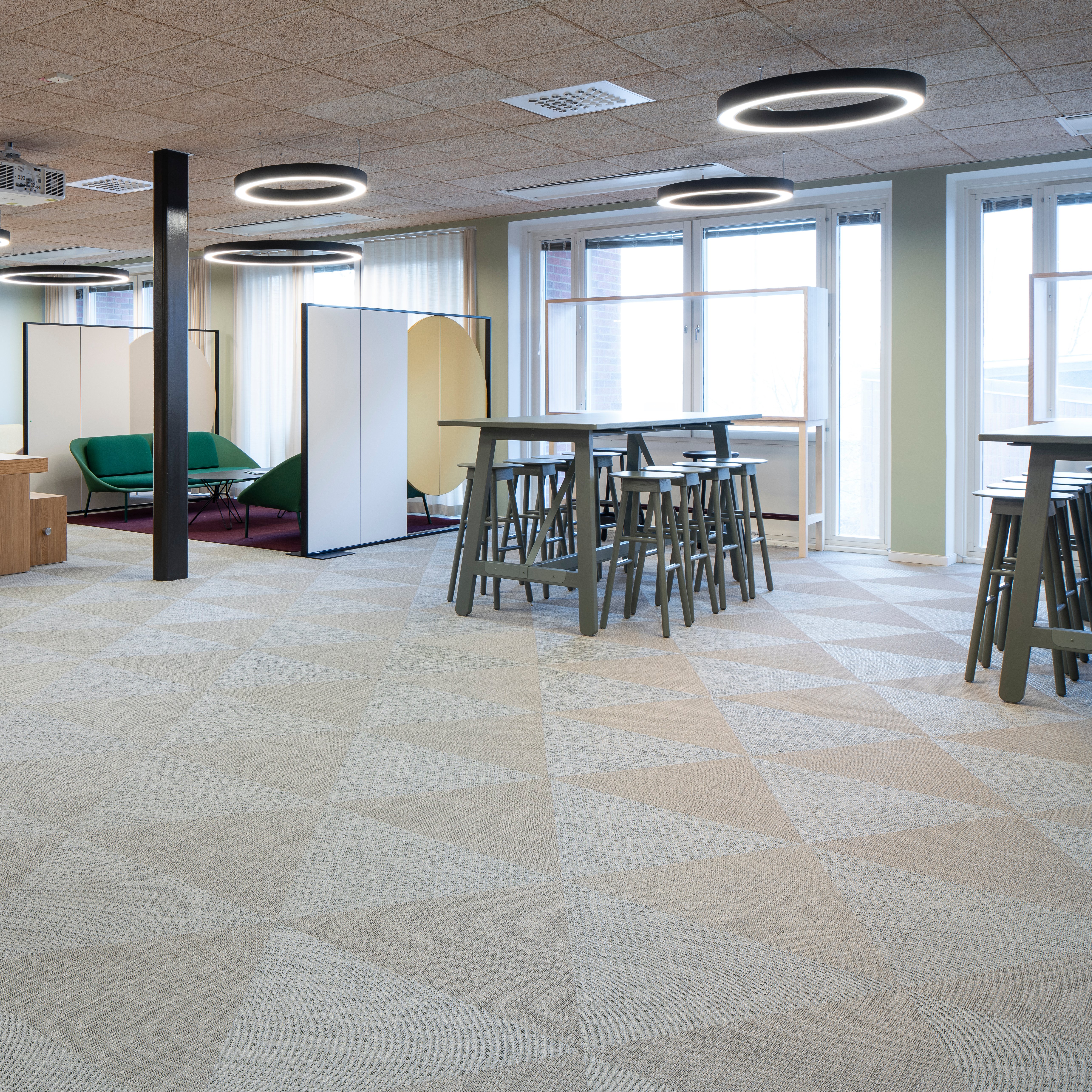 Elements Cork in Bolon Studio Shapes.
In creating an innovative space that increases productivity and foster collaboration while simultaneously shaping an office that represents Sony's brand, the Madrid-based architects at AECOM let build a music area that provides an integrated, flexible space for staff to enjoy, bring artists and their record label support teams closer together.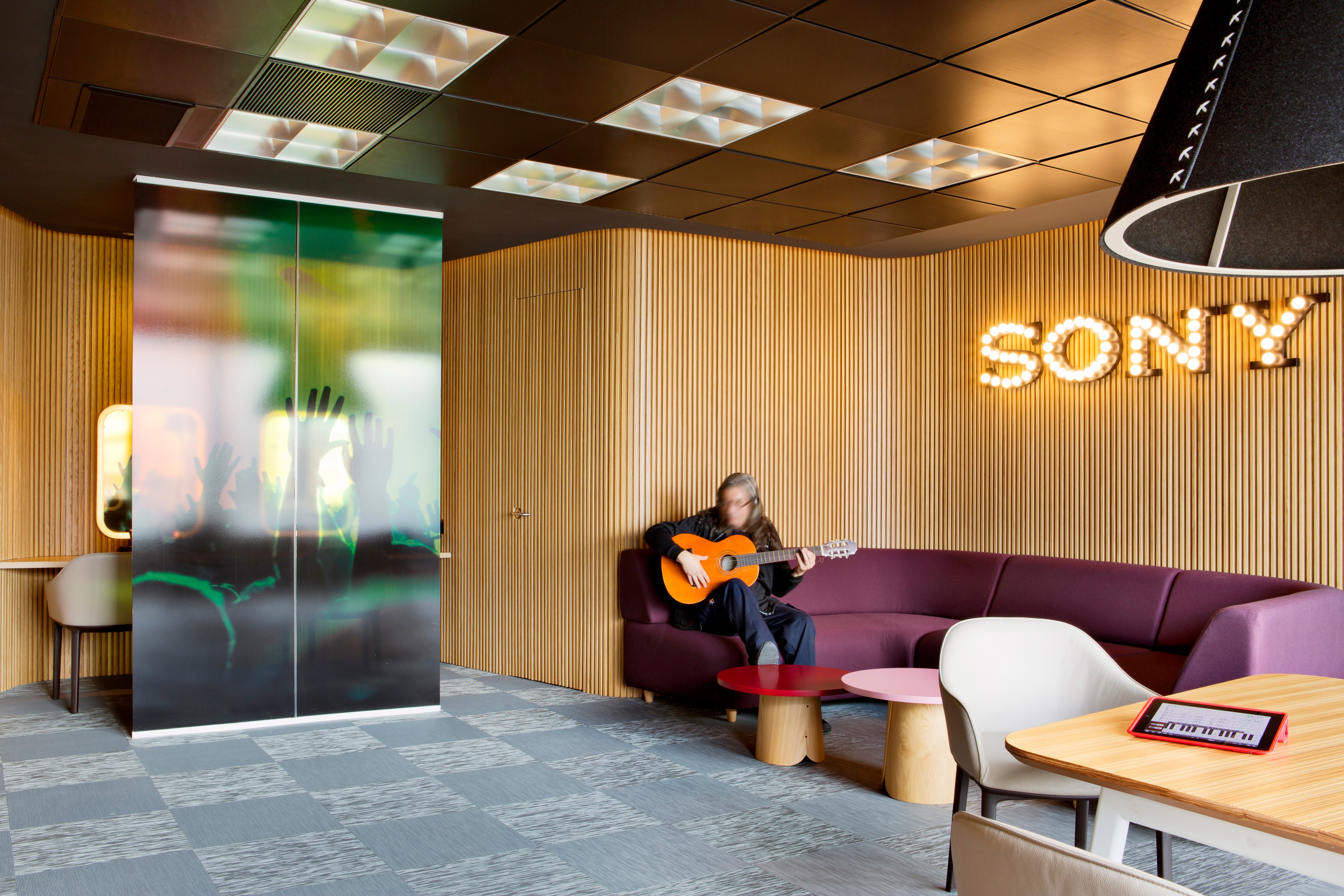 Sony music features 1500 squaremeter 50 x 50 cm tiles from Bolon's Graphic collection, both Mache and String.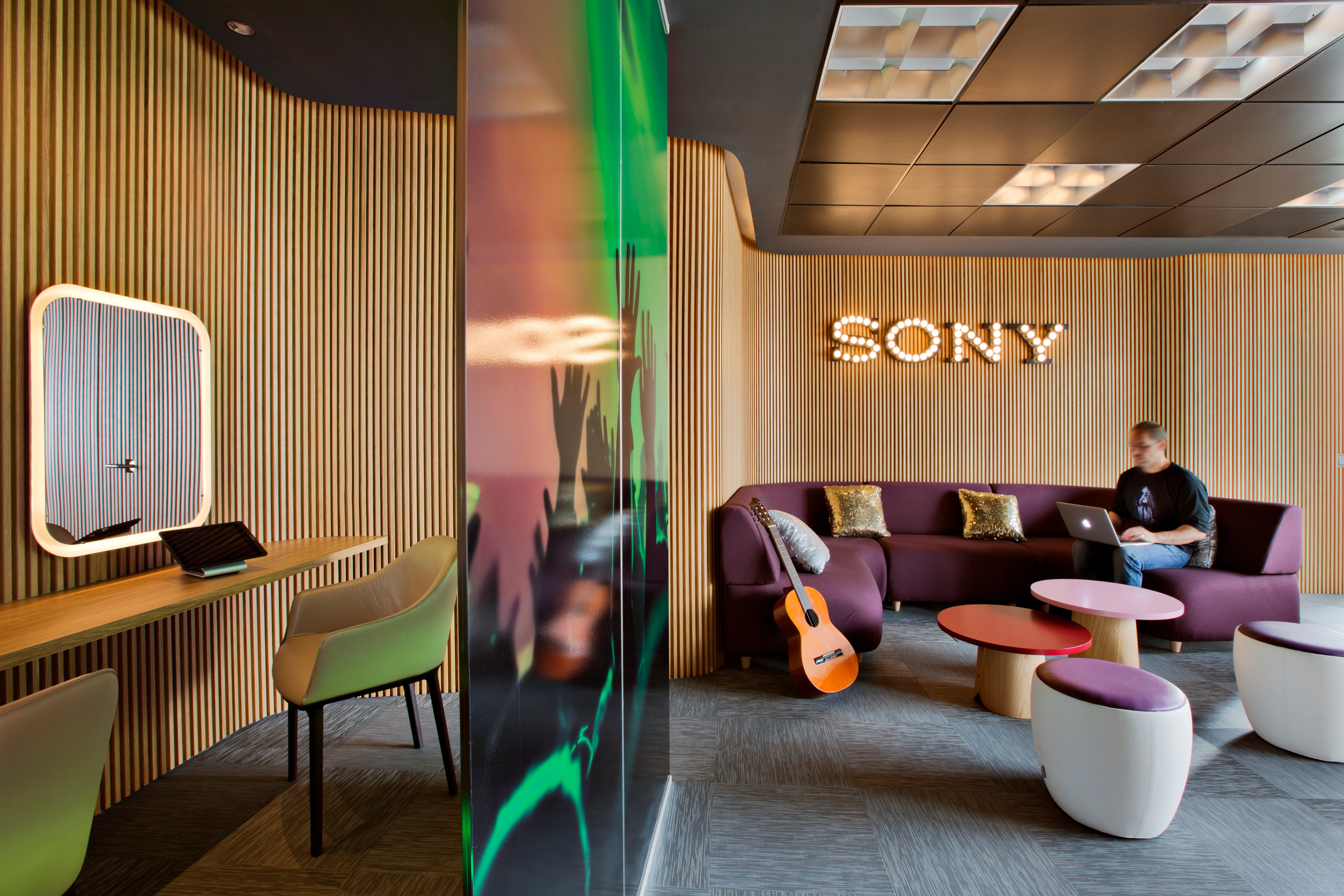 Sony's HQ – a mix of Bolon flooring, wooden materials and modern interiors.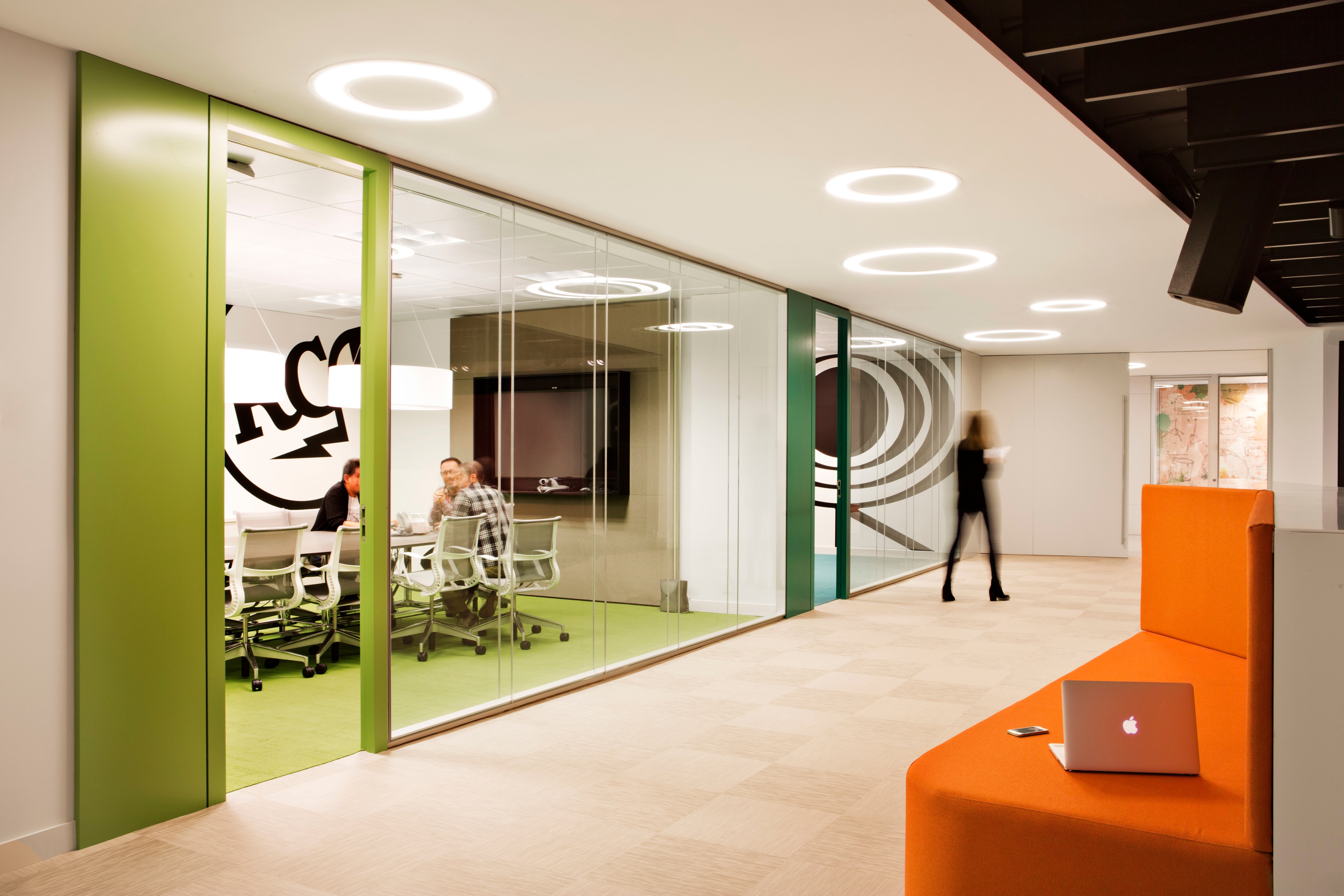 Flooring from Bolon's Graphic collection.
Interested in seeing more references from Bolon? Divided into the segments of office, education, healthcare and retail, we've collected some of our favourite design references here.