Office design matters.
As the office is where most of us spend a good amount of our waking hours, it should be a place of inspiration, motivation and comfort. A place that encourages productivity, co-worker-collaboration, health and wellbeing. A place where you feel satisfied, included and welcome.
In an ideal world, the office improves every employee – fosters their creativity, welcomes their collaboration and make them feel comfortable, so that they allow themselves to be creative. So that they feel good.
Is it possible though?
Creating a healthy and productive work environment for everybody – despite personality, age and individual preferences. Is it possible designing a space where everybody thrives – where the youngest generation (that as an example can't remember a time without wifi and smartphones) feel at ease, while the employees that are soon to retire, also find their zen?
We believe so, if the human factor is central to the design process – if the architectural and design planning of the office is derived from an examination and a conclusion of how people work and how space affects the people that are to operate in that space. How the physical space impacts wellbeing, health and creativity.
With this in mind, here's our pick of the most inspiring office we've come across in the past month, Meridium in Kalmar, Sweden, where architect Sofia Kagg at Kajenn invited Meridium's employees in the design process, and from her understanding of their preferences designed and planned the workplace design.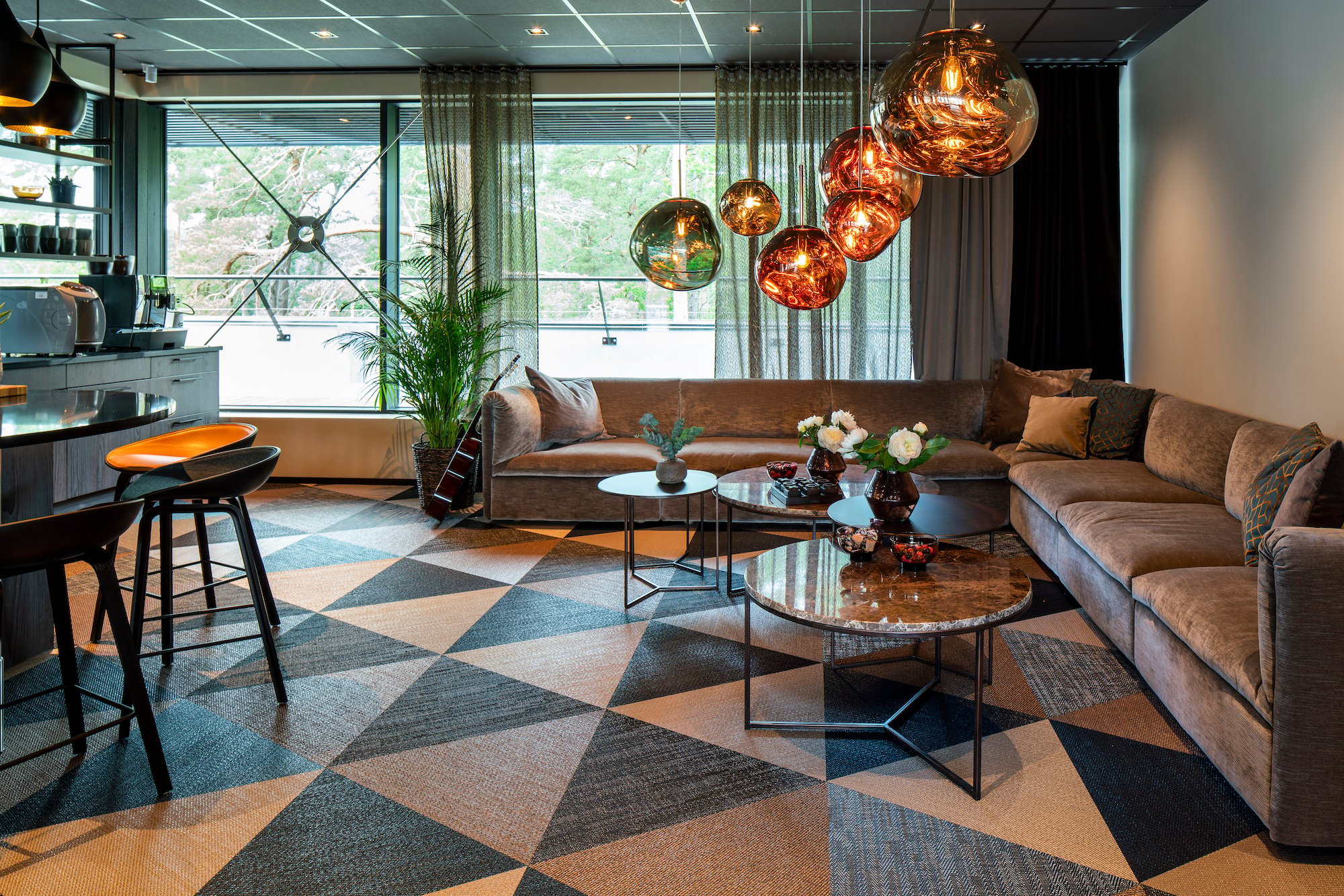 Kagg used the mix of tasteful lightning, open-plan layout, a rich colour palette, personalised flooring and furniture to create a good environment while incorporating informal pieces such as the table tennis table and office dart board to reflect the company culture.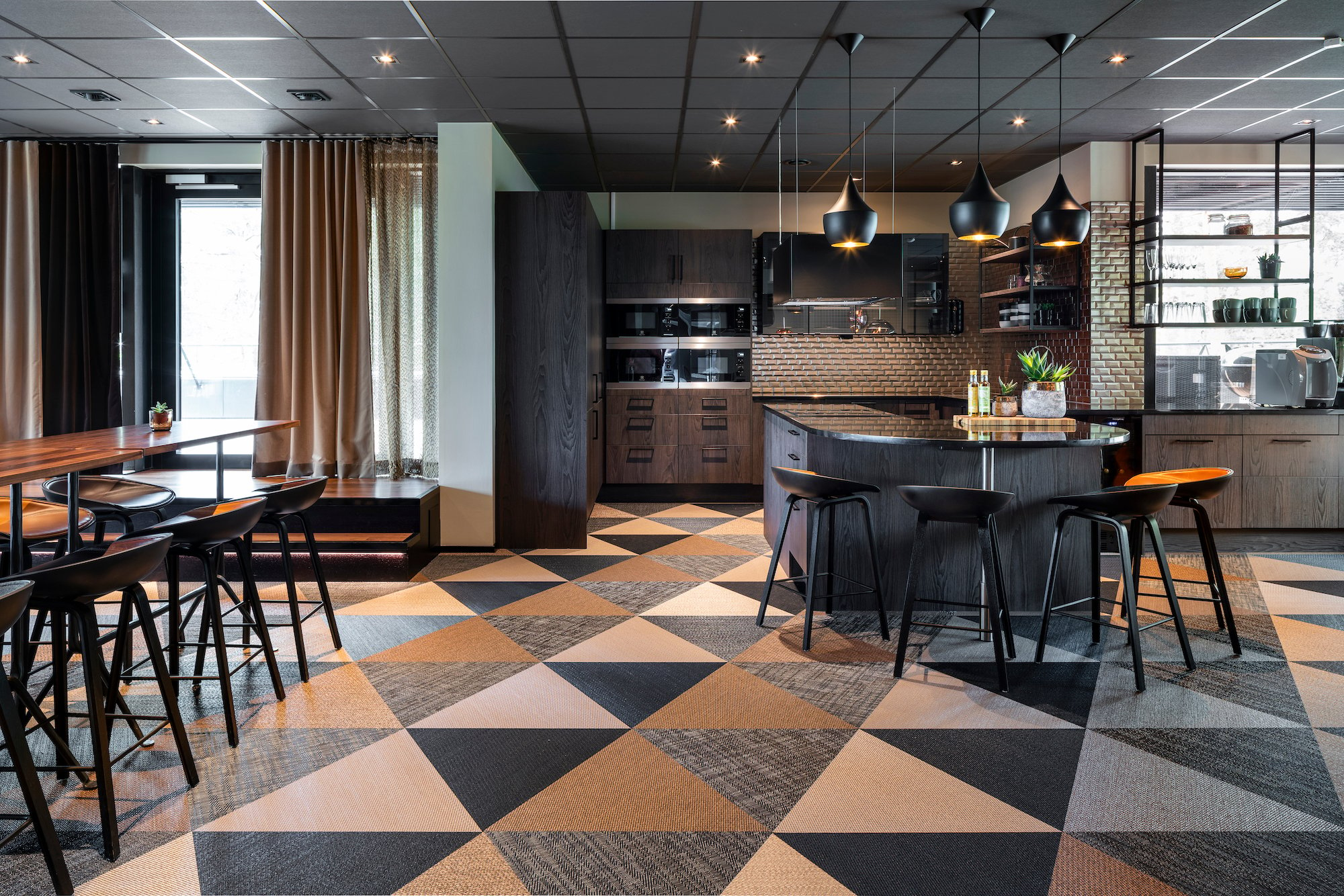 An interior design concept in earthy shades, where wooden interiors, black/beige/golden flooring and dark details balance each other.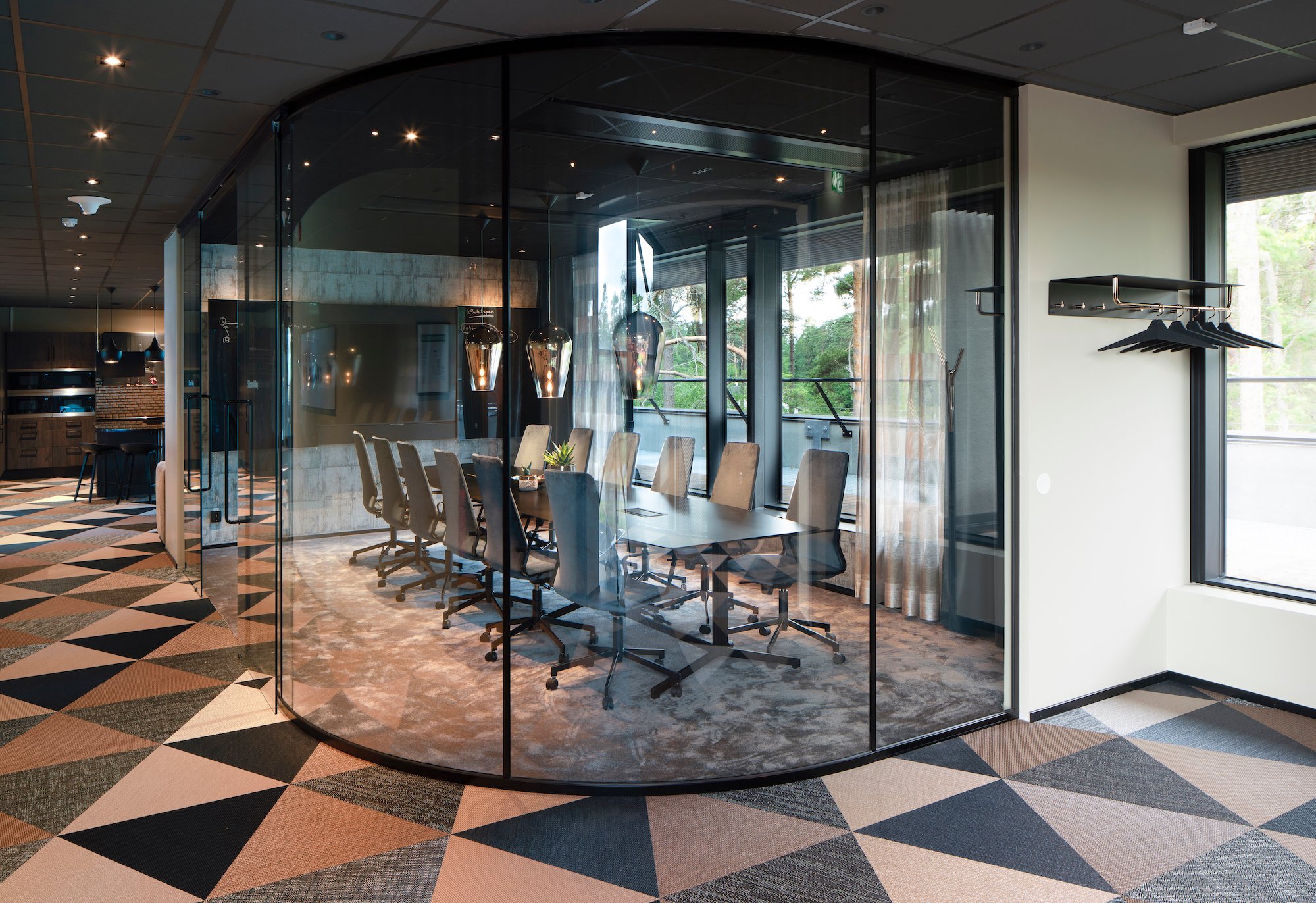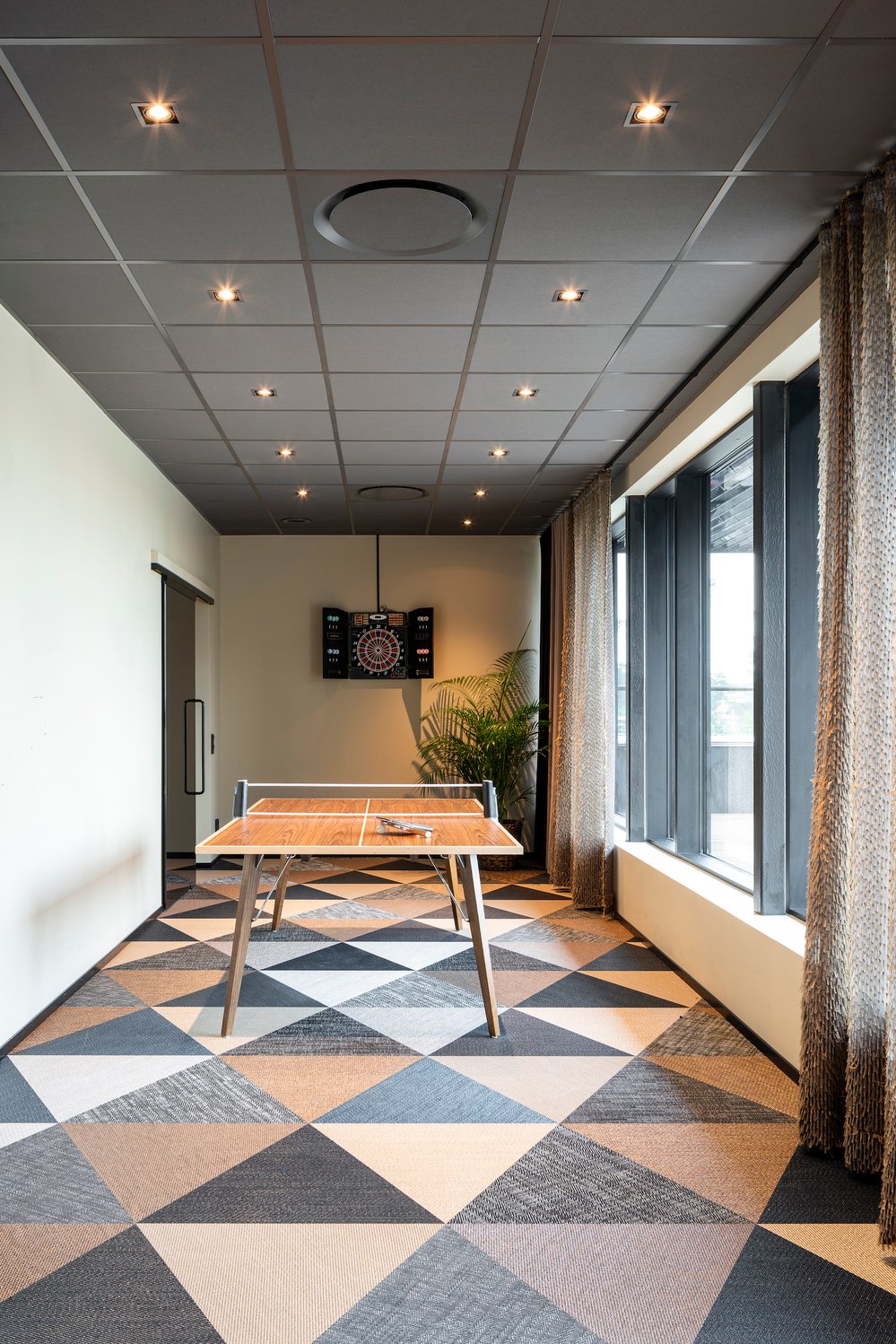 Here's one of the informal spaces, featuring a table tennis table for employees to have fun, relax and interact.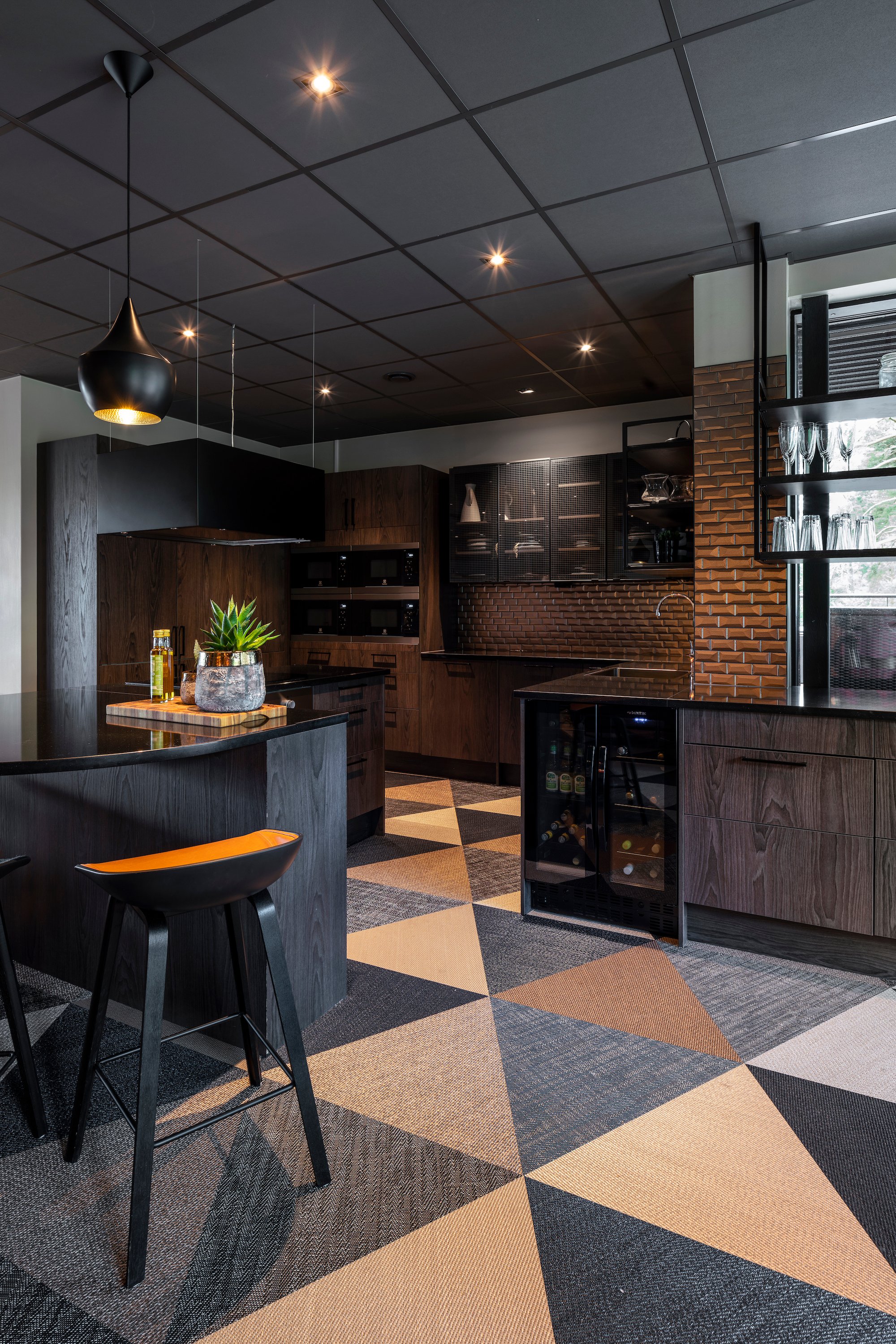 For this project, Kagg ordered and used flooring from the Ethnic, Now and Silence collection. See more of the different floors here.