The bespoke Bolon Studio™ concept evolves around a current amount of eight shapes – Deco, Hexagon, Rectangle, Scale, Triangle, Wing, Wave and Link. We're especially fond of the endless possibilities of combining and playing around with the Bolon Studio™ tiles and below present how one can go creative with Wave – a Bolon Studio™ tile inspired by the curvature of terracotta rooftop tiles.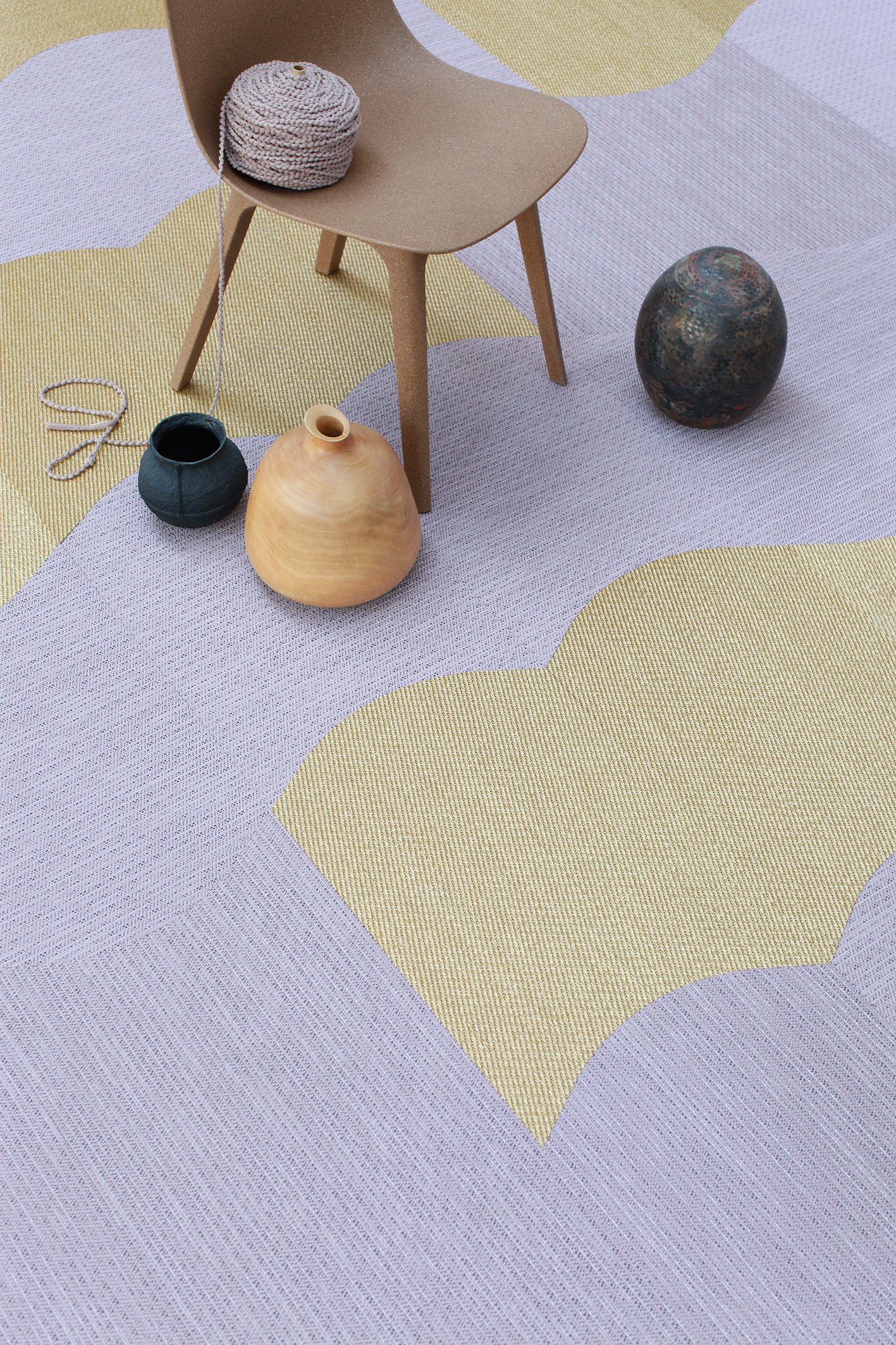 Waves in the form of NOW brass and Artisan Quartz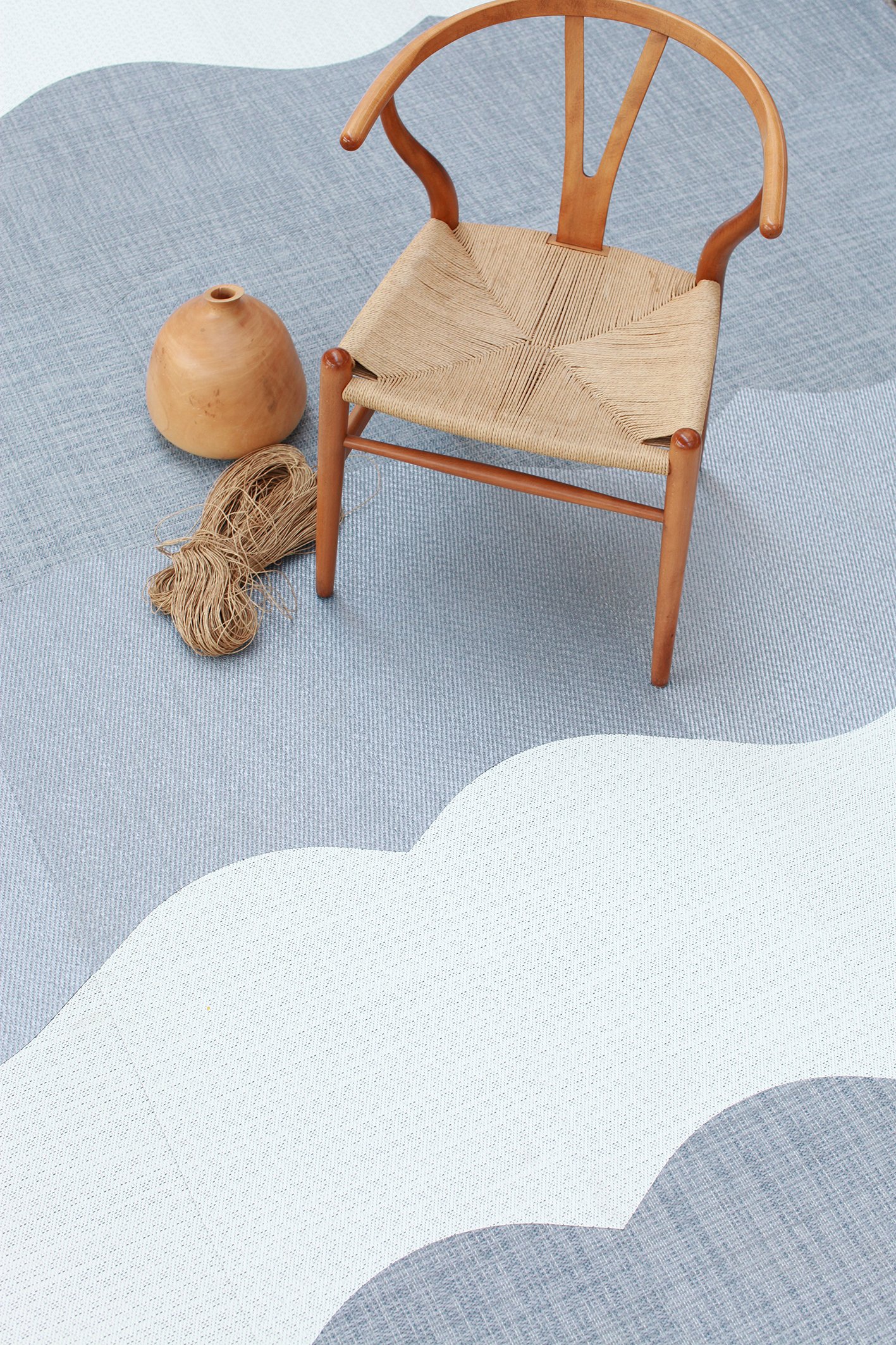 Bolon Studio Dreamy blue tones in Artisan Evry, Elements Flint and NOW Silver.
Nine years ago, the Bolon Studio™ concept was launched to provide designers and architects with an option to personalise their own flooring solution. By making their own selection, Bolon Studio™ allowed customers to install the majority of Bolon's collections in our very first shape; triangles.
Since then, the Studio concept has evolved to a current amount of seven shapes, including Triangle, Deco,Rectangle, Hexagon, Wing, Scale and 2017's addition; Wave. Depending on the choice of colour, the direction of yarn and the fall of light in the room, the chosen pattern will take on completely different characteristics.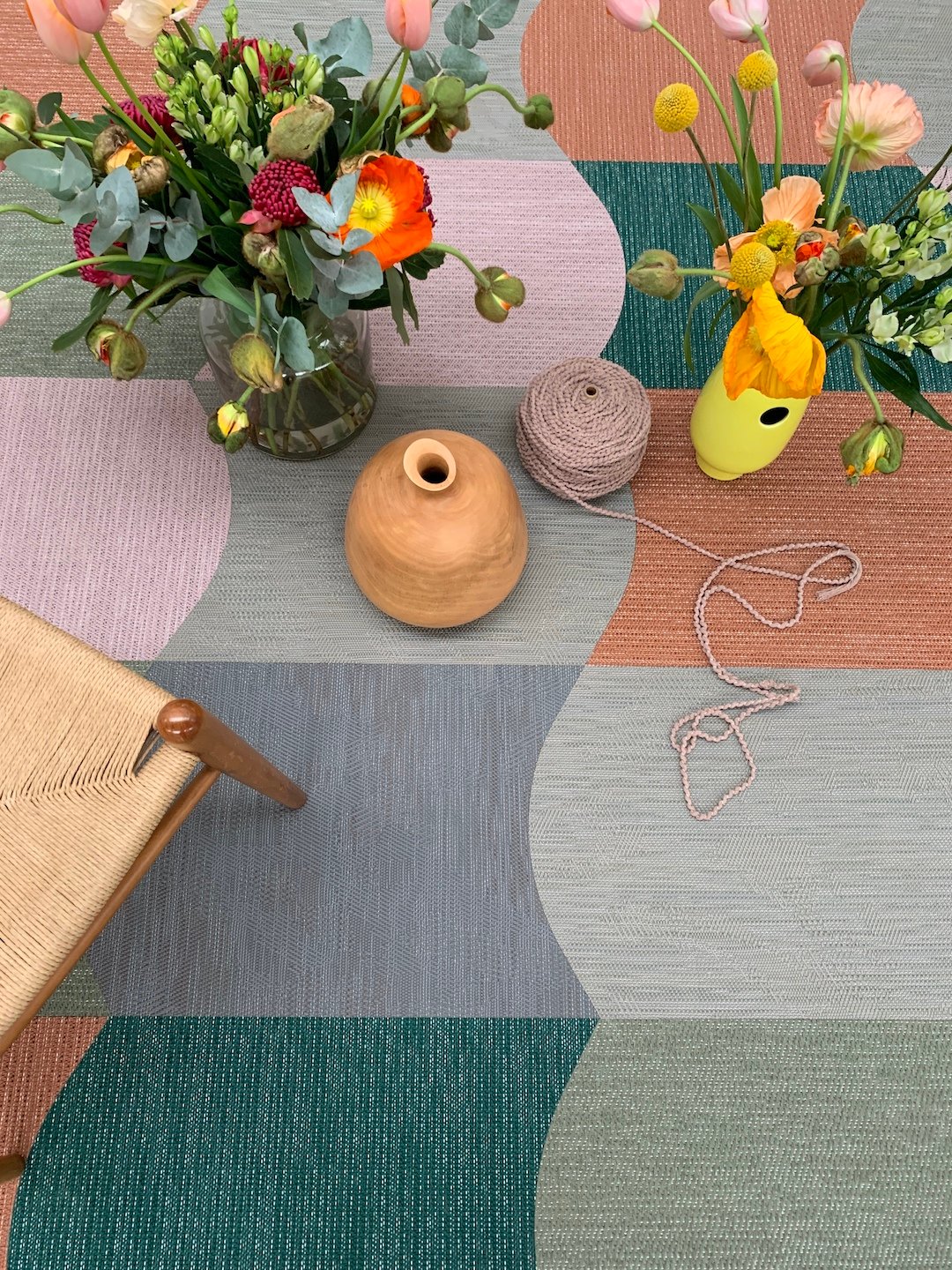 Mixing and matching waves in different colours allows for the most stunning combinations. Seen here is mixed flooring from the Botanic, Artisan and Diversity collections.
WAVE
Inspired by the curvature of terra cotta rooftop tiles, as often seen in Sweden, 'Wave' was developed in 2017. Its graphic profile and organic curvature make it a fluid, versatile flooring tile that can be combined in a wide variety of colours and patterns for a playful, yet elegant expression.
With its innovative form, Wave can be installed in different directions and repeated at half distance. Its graphic yet organic shape means the design versatility of this tile is almost unlimited.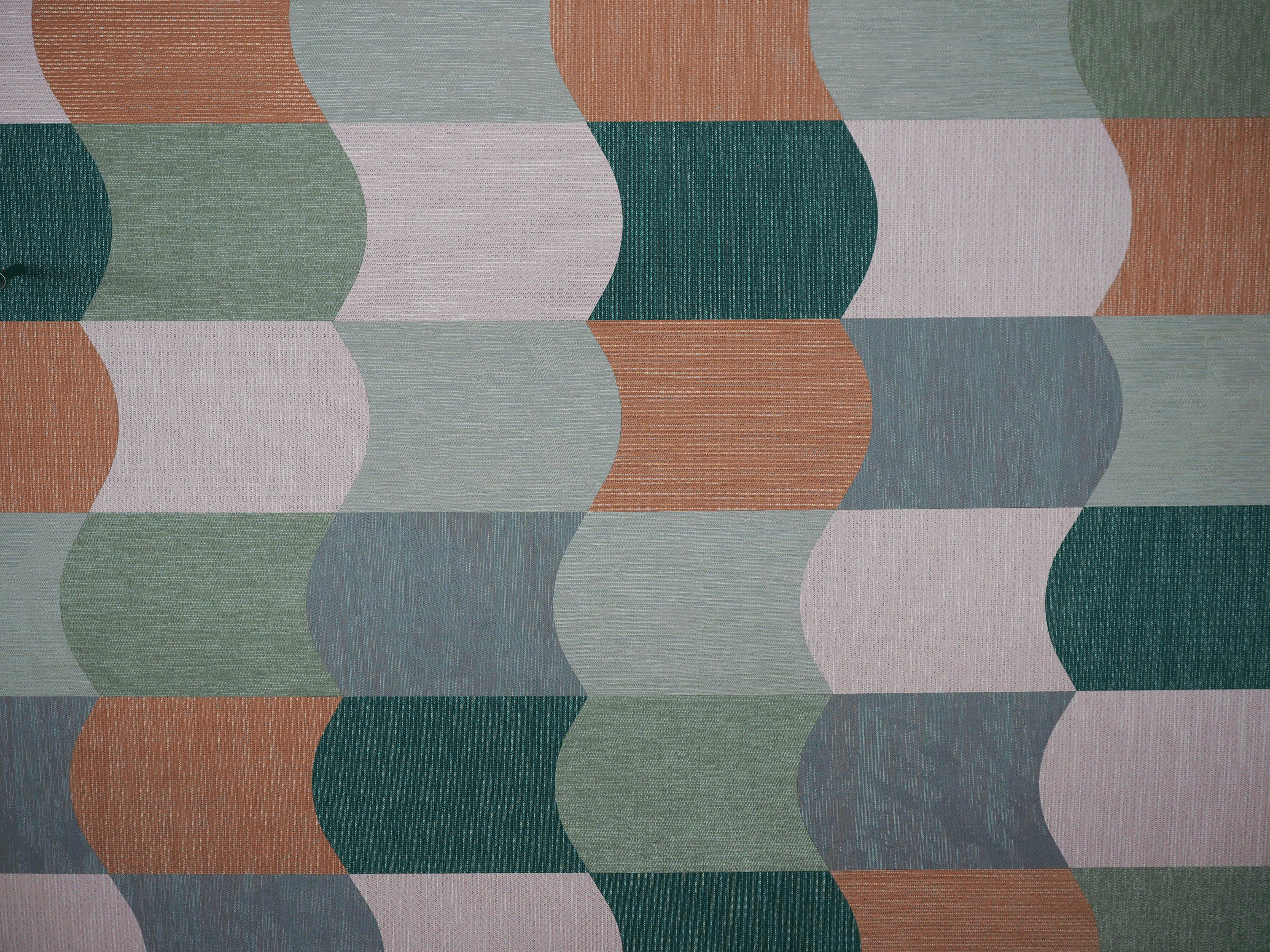 Bolon Wave in the Artisan, Botanic and Diversity collections.
Try out Wave in the BOLON Studio Design Tool to free your own creative mind and create your own unique flooring pattern. Order flooring samples here.