As the role of the nuclear family becomes less important to hyper-connected modern societies, what will happen to traditional family businesses? Fathers, sons and siblings talk to the Eklund sisters about the pleasures of working together.
(This feature was originally published in the Bolon magazine, 'Projects We Love' 2018. Click to get access to the full magazine here.)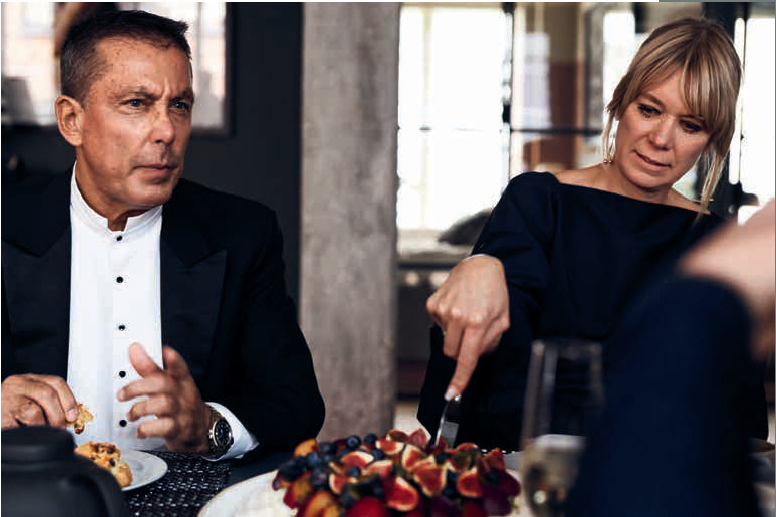 Maurizio Muzzati and Marie Eklund.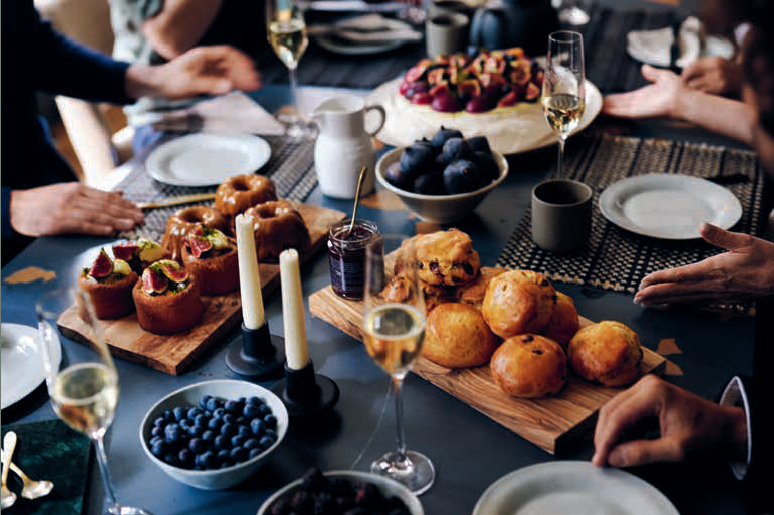 Afternoon tea and sharing experiences of working with family at Bolon Urban House in London.

DESIGN HISTORY IS full of family-run businesses – from Magis and Flos in Italy, to Swedese and Dux in Sweden. Indeed, some of the 20th and 21st centuries' most memorable designs have been the product of family pairings, such as Charles and Ray Eames, Ronan and Erwan Bouroullec, and Achille and Pier Giacomo Castiglioni. But in an increasingly global and digital economy, the family is no longer the central node it once was in society. So what leads family members to start collaborating and what is it like to work so closely with those whom you love?
In order to better understand the workings of design businesses with family ties at their core,Bolon assembled three familial pairings from the design sector: Maurizio and Christian Mussati, the father and son team that founded the bespoke glass brand Wonderglass and who have worked with designers such as John Pawson, Marcel Wanders and the late Zaha Hadid; Annica and Marie Eklund, the sisters who together changed the direction of Bolon to become a design-led, global brand; and Paul and Mark Cocksedge, two brothers whose skills as a designer and photographer respectivelyhave helped to create and document countless installations. The topic of conversation, understandably, is working with family.
It's 3pm and time for afternoon tea at the Bolon Urban House in London. The table is set with beautiful crockery; champagne resting in a cooling bucket; a pot of Earl Grey tea; artfully displayed scones; and, rising up in the centre of everything, a luxurious cake decorated with figs and passion fruits.
The apartment is bustling with people arriving and greeting one another, and they eventually settle down around the elaborately set table. Tea and champagne start to flow, the cake is cut, and scones are slathered with jam and clotted cream. The sound of chatter lowers a little and a conversation begins to emerge about the intersections of family and business.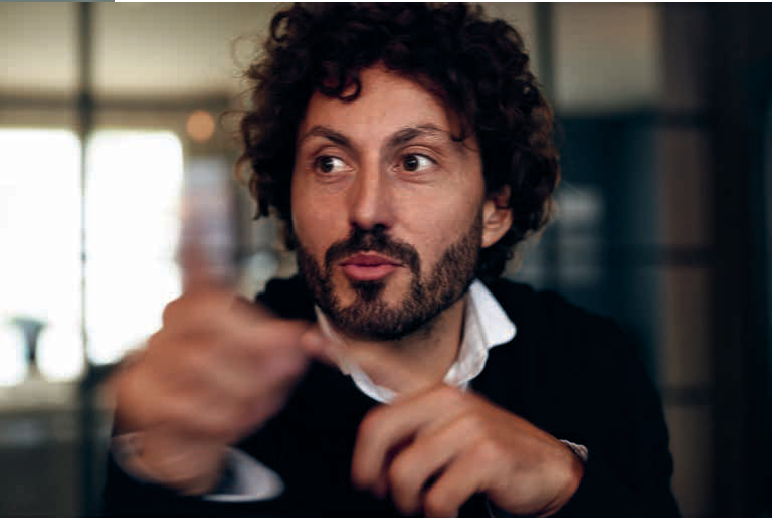 Christian Muzzati established Wonderglass with his father Maurizio in 2013.
Annica Eklund: We grew up in a bohemian house. We had never been to an art museum and we weren't into fashion until much later.

Marie Eklund: Our parents always worked long hours. They bought us a horse each so that we could stay out in the stable while they worked in the evenings. We were into tough work – taking care of the horses.
Annica: So we decided to start working with the family business in 2002. We had an external managing director at that point and we wanted to introduce a new brand strategy that involved launching design editions and so on, but he couldn't really see what we were talking about. He was much more focused on production and numbers.
Marie: Annica became the managing director and I became the creative director and we decided "Let's do this!". We were finally 100 per cent serious, because before that point we were a little bit in, a little bit out. At that moment we decided that we were all in and we haven't looked back.
Annica: That's how it happened. But we were never worried about how it would affect our relationship, because we have always been best friends with mutual friends and interests.
Marie: It wasn't really any different when we started working together. We are always very honest with one another and we never fight, but we can have a great discussion.
Maurizio Mussati: Well, I was always working in business, but happened to be working in the design industry with companies such as Investindustrial, which now owns B&B Italia and Flos, and with Moooi to mention a few. At the time the idea behind Wonderglass started to take shape I was at Established & Sons and Christian was working in banking at JP Morgan. I remember his mother saying to me, "Don't even think of bringing him out of the bank for this!" So I feel a little guilty.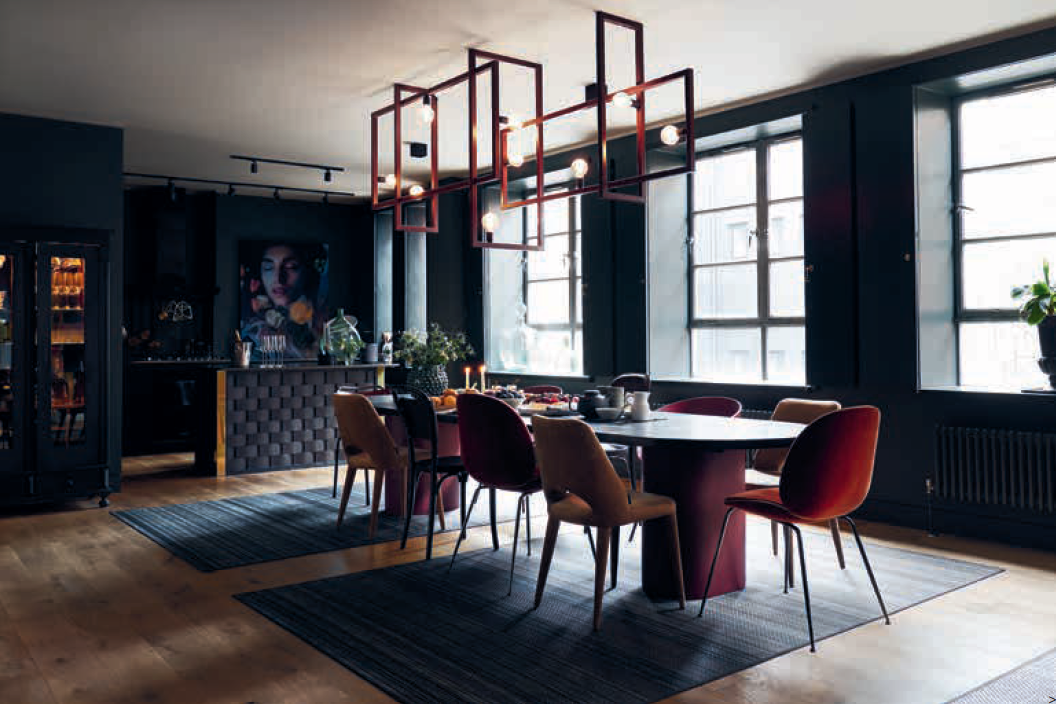 Family business gathering in London, 2018.

Christian Mussati: I stayed working in banking for another year and then, I remember there was a moment when I said, "Listen, I'm leaving the bank, it doesn't make any sense to stay here if I want to give Wonderglass a real chance." And so I did.
Maurizio: It was after this run of shows that we had for one season at Maison & Objet, Design Miami and London Design Festival. We were presenting this beautiful light by Nao Tamura called Flow and I remember that Tony Chambers, the editor of Wallpaper*, came by at Design Miami. He suddenly stopped to pick up his phone to take a picture. That's when we understood something was happening.
Paul Cocksedge: We all know the importance of photography as our experience of design often only happens through images and not by interacting with the real thing. As a result, it's important for me to document a project fully. The photography is part of the project and it can go on for a long time. So ringing up just any photographer doesn't really work. Mark and I have a relationship which means that our work isn't finished until it's perfect.
Mark Cocksedge: Paul is seven years older than me so I remember growing up –especially when I started to get into art and design and photography – that I looked up to him. This was when he was just starting out as a designer, so there has always been this kind of mentor thing going on and I think that translated into our working relationship now.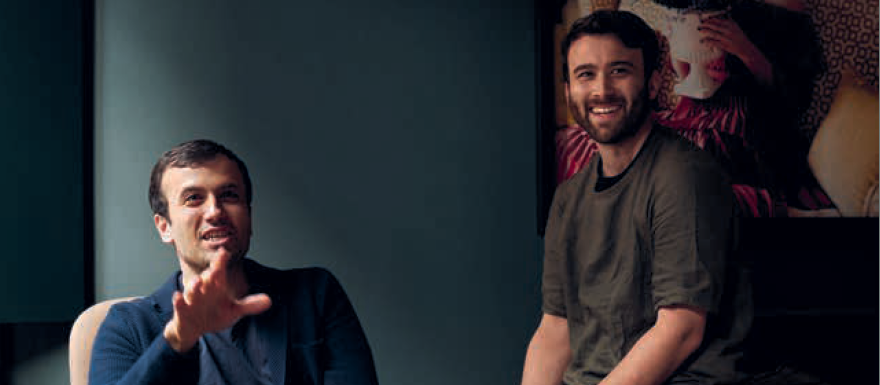 Paul and Mark Cocksedge, Paul founded Paul Cocksedge studio in 2004 and Mark, photographer, has been working with him for many years.
Paul: To me, Mark was just my younger brother, still wearing a football shirt. But then he went to art school and got really into photography. I was working with another photographer at the time and I just thought, "Why doesn't Mark do this? Why am I working with this other guy when I have a brother that wants to work in photography?" So Mark's ambitions and the needs of my studio naturally flowed into each other.
Mark: I remember I had just graduated from university when Paul did his first show with Established & Sons in Milan. So I flew out there with a camera and we shot those images and then, after that, I photographed every project that Paul did.
Christian: I think we complement each other in that same positive way. Dad has in-depth knowledge of the industry, whereas I'm new to the market. Even if I have a lot to learn, it's sometimes good to have a fresh pair of eyes. Just because something has been done in one way in the past, that doesn't necessarily mean that it always has to be done in that way.
I think part of the reason that our company is so unconventional is that we have the fortune of not having baggage or a legacy from before. Instead we can sit down and look at the market with fresh eyes.
Annica: Like Maurizio and Christian, we really complement each other in the business. We can think similarly and differently. As a result we get very interesting results by being open and honest.
Maurizio: I don't have, or even think there is, a set recipe for success. As business partners, Christian and I make decisions together by talking, arguing, debating. In fact, I have never fought with my sonas much as I have since we became business partners, but in the end we always manage to reach an agreement.
Paul: I think that passion, that openness, the fact that you can have a meeting or discussion in which you can say whatever you want, has real value. At least your opinion is out in the open and you know where you stand. How many times have we all been in a business meeting with a company or in a professional environment, and found that no one is putting their cards on the table? I think that openness means a great deal in these more familiar working relationships.
Marie: If you are going to be successful, you are always going to need a passion for what you're doing. Even if ours is a family business, it was never forced on us. I think that an important aspect of our success is that we had parents who let us try what was right for us, without simply having to copy their formula.
Paul: Of course, we all want the magic of success and awards, but if it were just about the money, then we would have chosen the wrong journey. Going back to how I view family business, it is important for me to know that you are family and that I can become part of that energy, which is authentic among everyone here. Ultimately, I need you guys to protect me and help me present my ideas in the best way. When you talked about meeting Tony Chambers at Design Miami, I knew that that was your moment. There is a lot of trust and we put a lot on the line that creates a mix of emotions, but it makes it more fun and much more memorable.
Marie: That has been important for us all the time: to have fun while we work. Because it is hard. When you are doing a lot you have to inspire yourself, you have to enjoy it, you have to do things that keep up the sense of passion.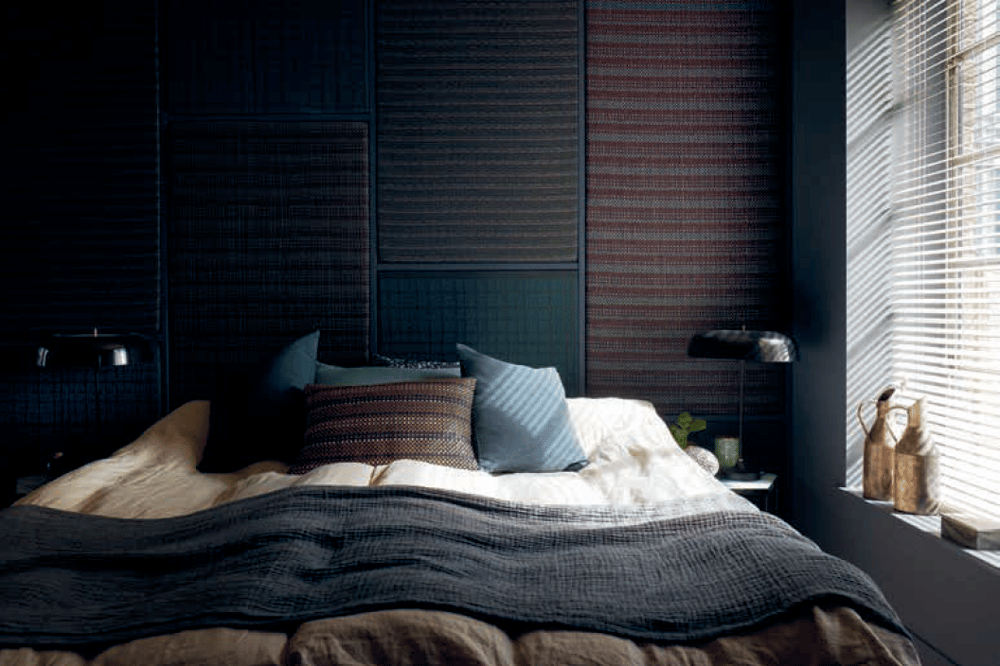 AFTERNOON TEA AT THE BOLON URBAN HOUSE IN LONDON
JOHANNA AGERMAN ROSS is the founder of quarterly design magazine Disegno. She hosted the conversation over afternoon tea.
MARIE EKLUND has been Bolon's CEO since 1 January 2018. In addition to her role as CEO, she leads the team that works across all the brand's new collections. She also leads creative collaborations with brands such as Missoni, and architects and designers like Jean Nouvel and Doshi Levien.
MAURIZIO MUSSATI founded London-based bespoke lighting company Wonderglass with his son, Christian. He previously worked with Established & Sons, Moooi and Investindustrial before co-founding his own company in 2013.
PAUL COCKSEDGE founded Paul Cocksedge studio in 2004 and works on many projects from product design to architecture and clients including the V&A museum, BMW and the Wellcome Trust.
CHRISTIAN MUSSATI established Wonderglass with his father Maurizio in 2013. The company creates beautifully crafted bespoke light installations and sculptures using Venetian glass-blowing techniques.
ANNICA EKLUND, former CEO has been Bolon's chief creative officer since 1 January 2018. She has made the firm synonymous with design.
MARK COCKSEDGE is a photographer and has been working with this older brother Paul for many years. His skill behind the lens helps to present Paul's work in a creative context.