Petra Lundblad, designer at Bolon, often puts together her interpretation of trends, own creations and mood boards where she combines interiors, fashion, materials, environments and different kinds Bolon flooring.
Below, we've shared her inspirational images and mood boards in which flooring combined with furniture, materials, moods and fashion become one inspiring blend of design candy.
Scroll below to see her inspiration of the themes of nature, opposites, 70's vibe and shades of greys and pink.
Theme: Nature – muted colours and earthy hues

Nature theme based on 12 different colours.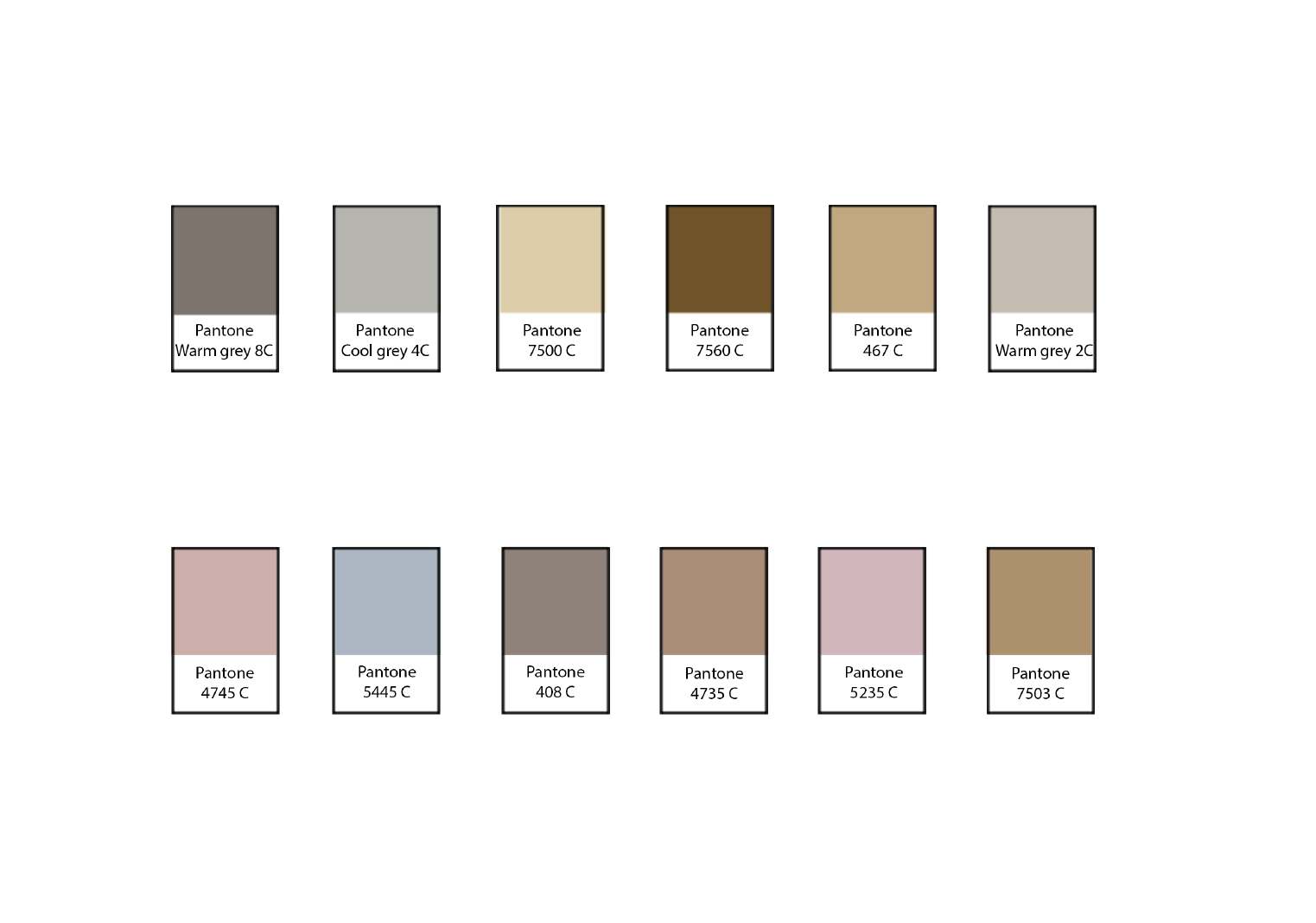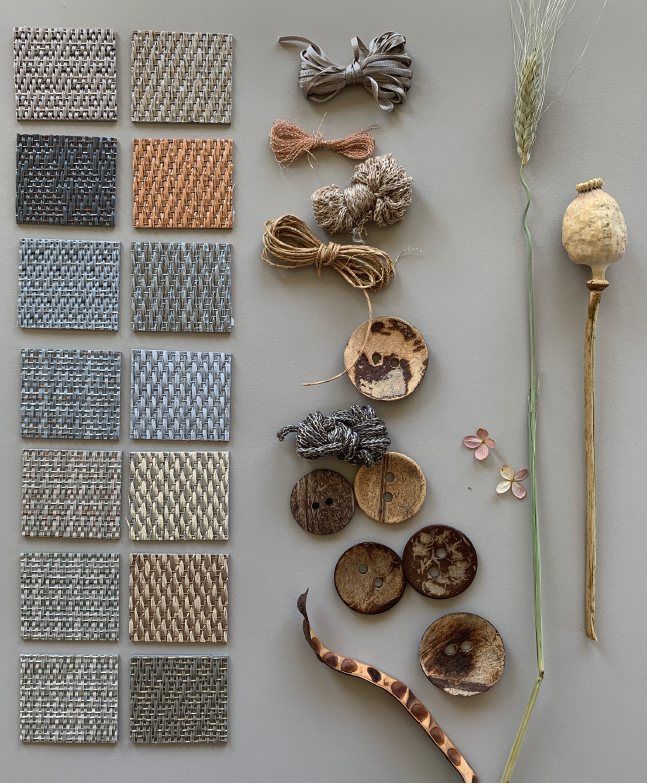 Flooring seen in this picture: Artisan Ecru, Now Champagne, Diversity Buzz Chestnut, Now Copper. Artisan Concrete, Ethnic Kaise, Elements Silk, Bkb Sisal Plain Steel, Elements Cork, Bkb Sisal Plain Sand, Elements Oak, Sisal Plain Beige, Elements Ash, Diversity Buzz Straw.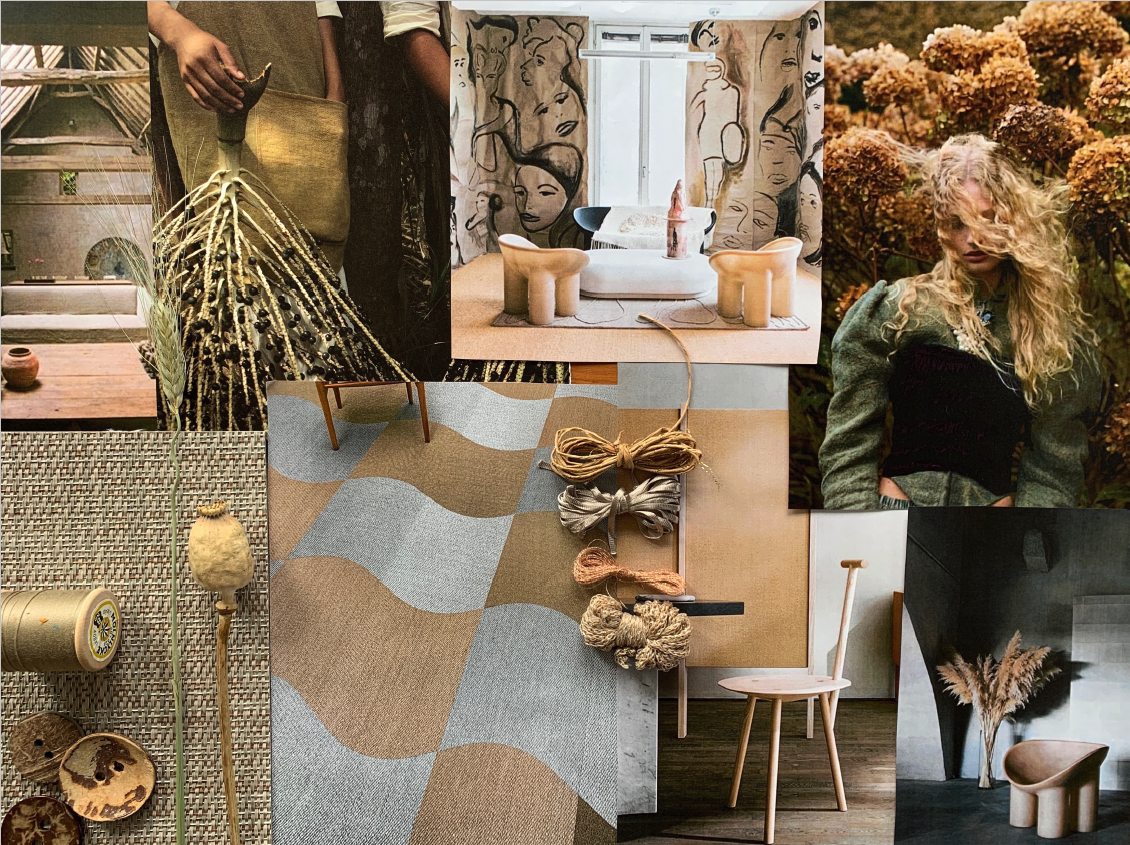 Mood board-like inspiration combining Bolon flooring with natural materials and earthy hues. Flooring see in this picture: Now Silver and Now Copper.
On the theme of nature and muted, earthy colours. Floors seen in this and the next picture:
Elements Marble and Diversity Bouquet Pure in the studio shape of Wave.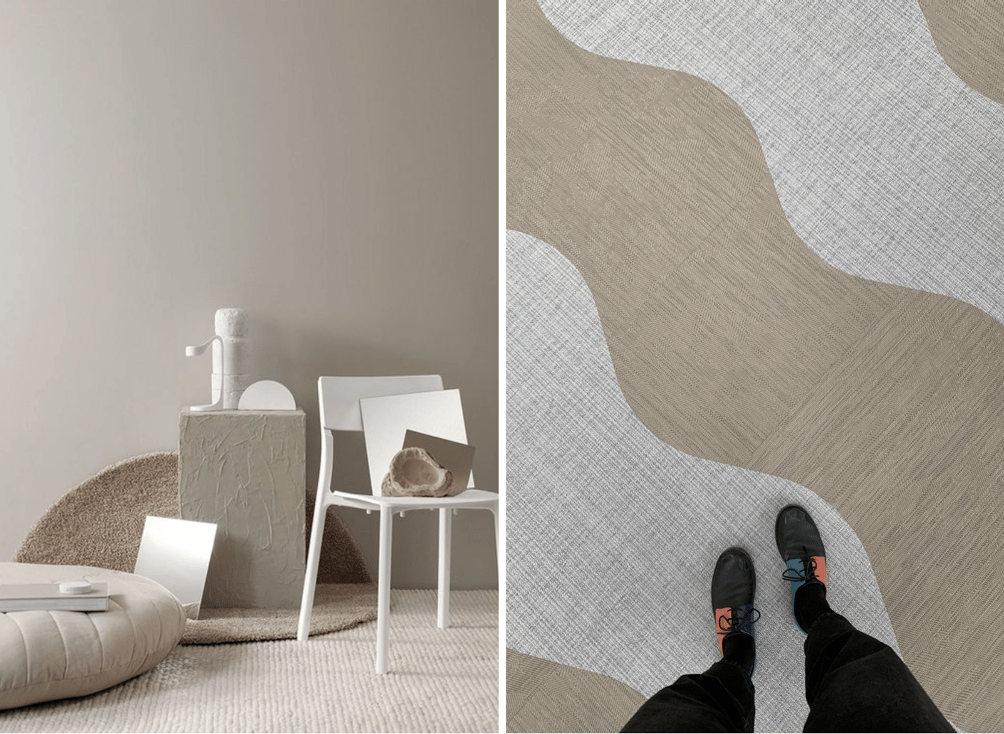 Theme: Opposites attract
Based on 12 colours.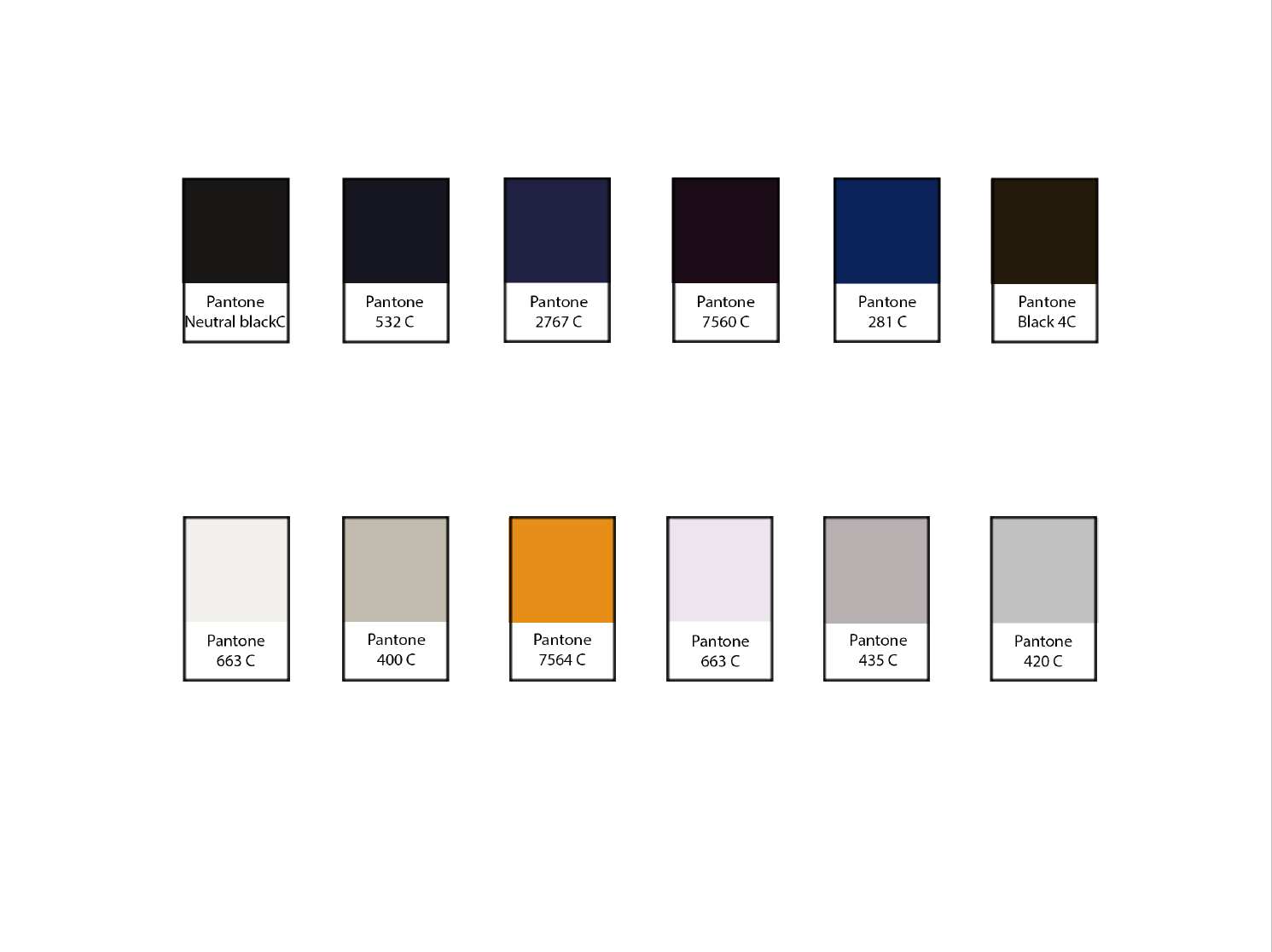 Inspired by opposites and contrasts – Petra has chosen a set of flooring that she reckons go well together.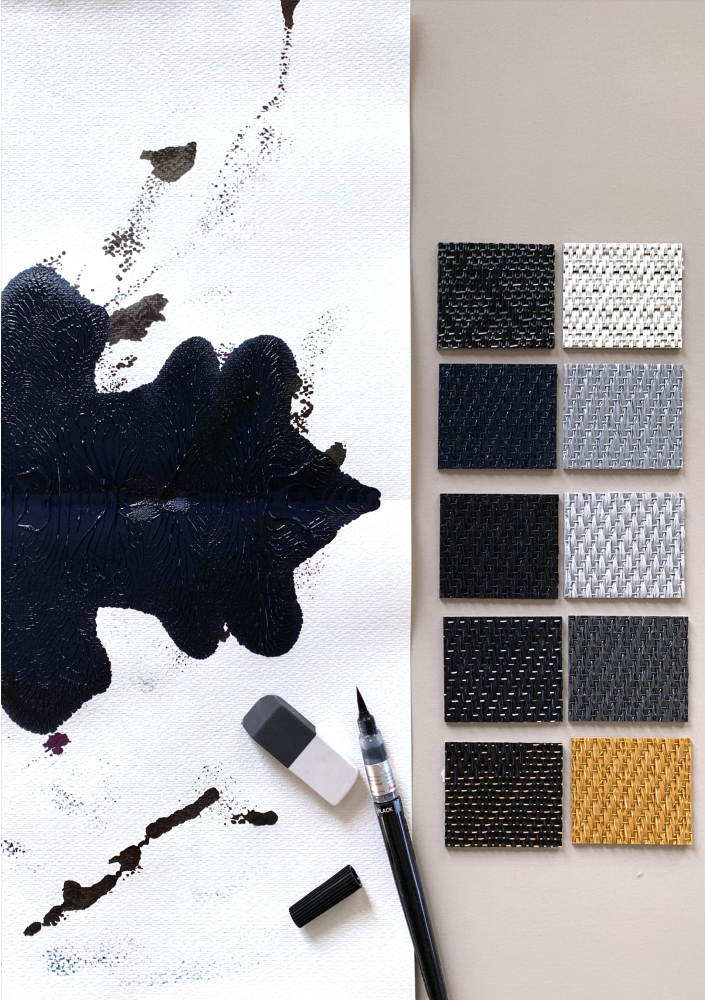 Flooring seen above:
Diversity Buzz Grass, Artisan Ivory, Now Titanium, Now Silver, Bkb Sisal Plain Black, Bkb Sisal Plain Steel,
Botanic Viola, Now Anthracite, Diversity Bling Amber, Now Brass.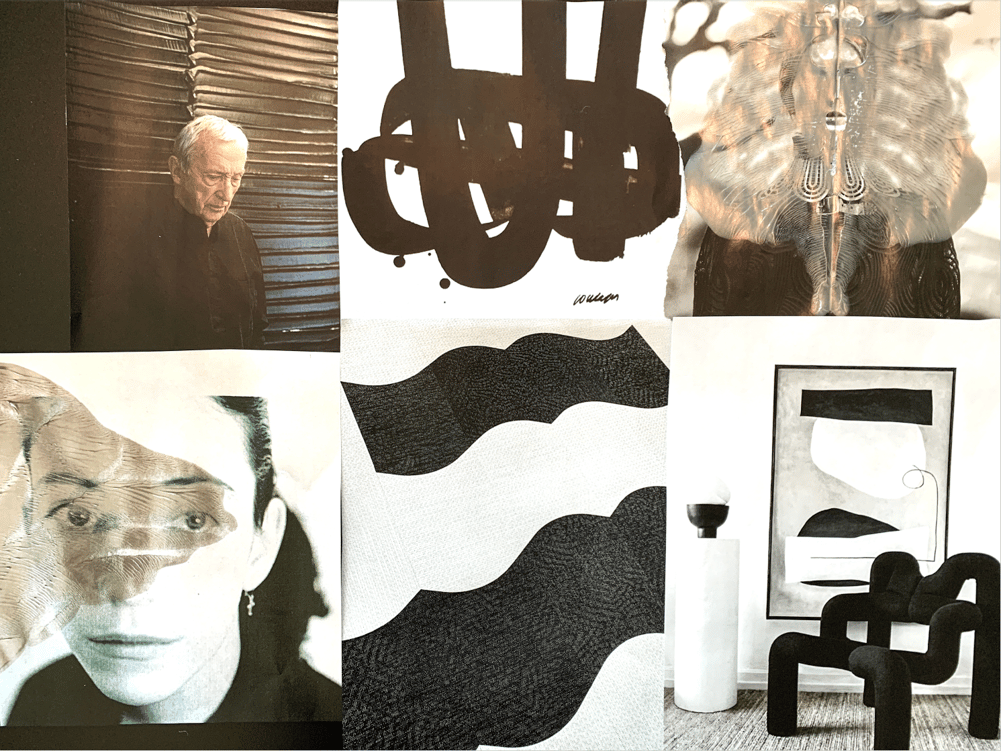 Inspirational images on the topic of opposites. All in the same shape; Bolon Studio™ Wave.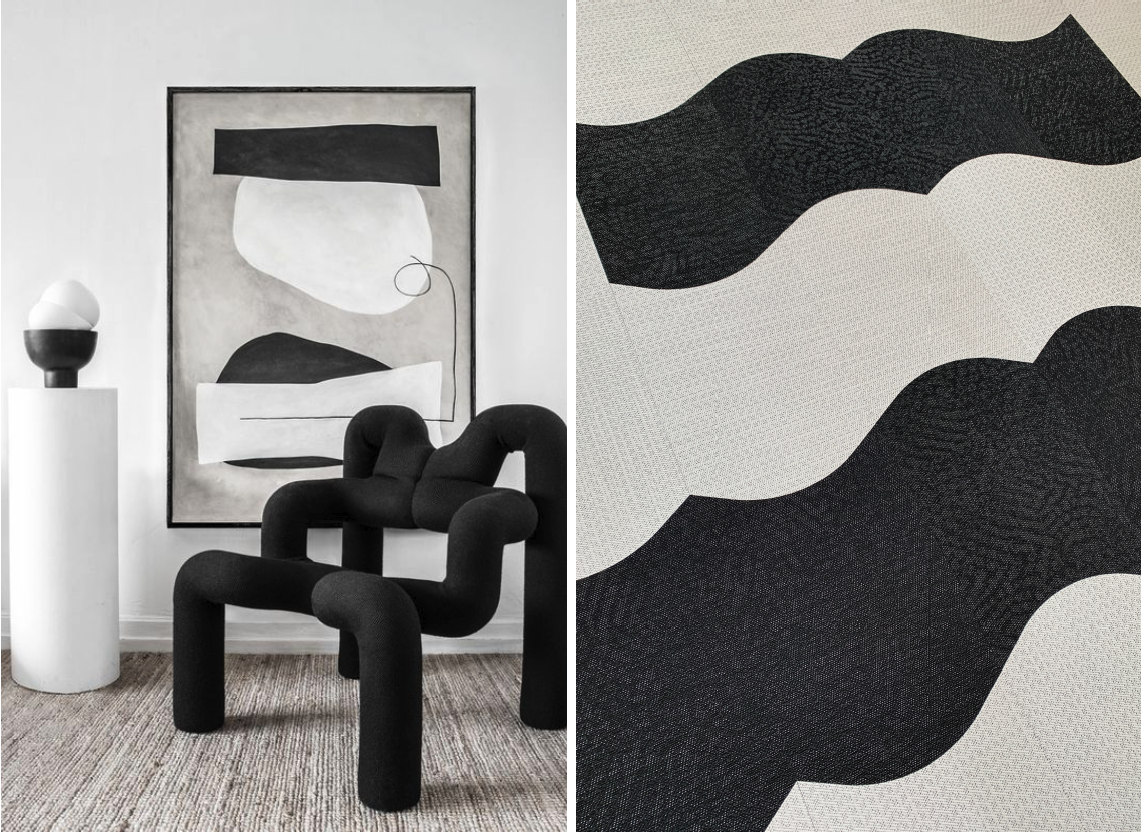 Bolon Studio™ wave in the flooring of Diversity Buzz Grass and Artisan Ivory.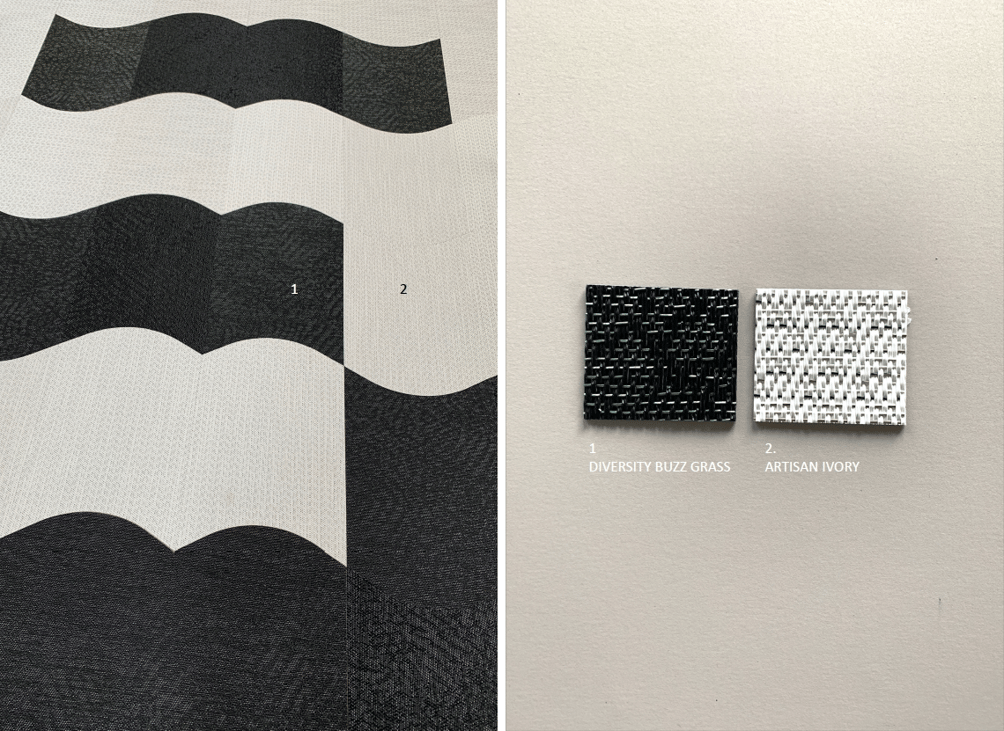 Same shape, Bolon Studio™ Wave, in the flooring of Now Brass and Now Silver.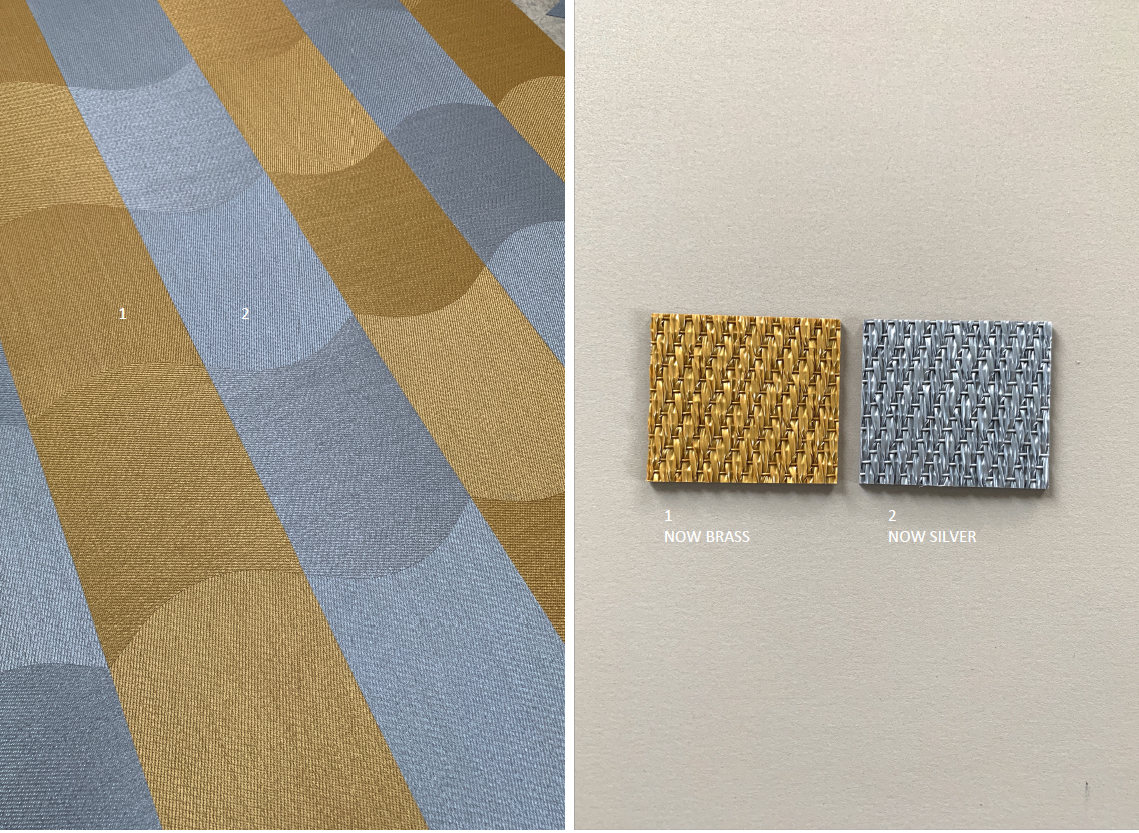 Theme: Wavy 70's vibes
Inspired by the interior, fashion and graphic trends of the 70's, wavy 70's vibes are combined with our flooring.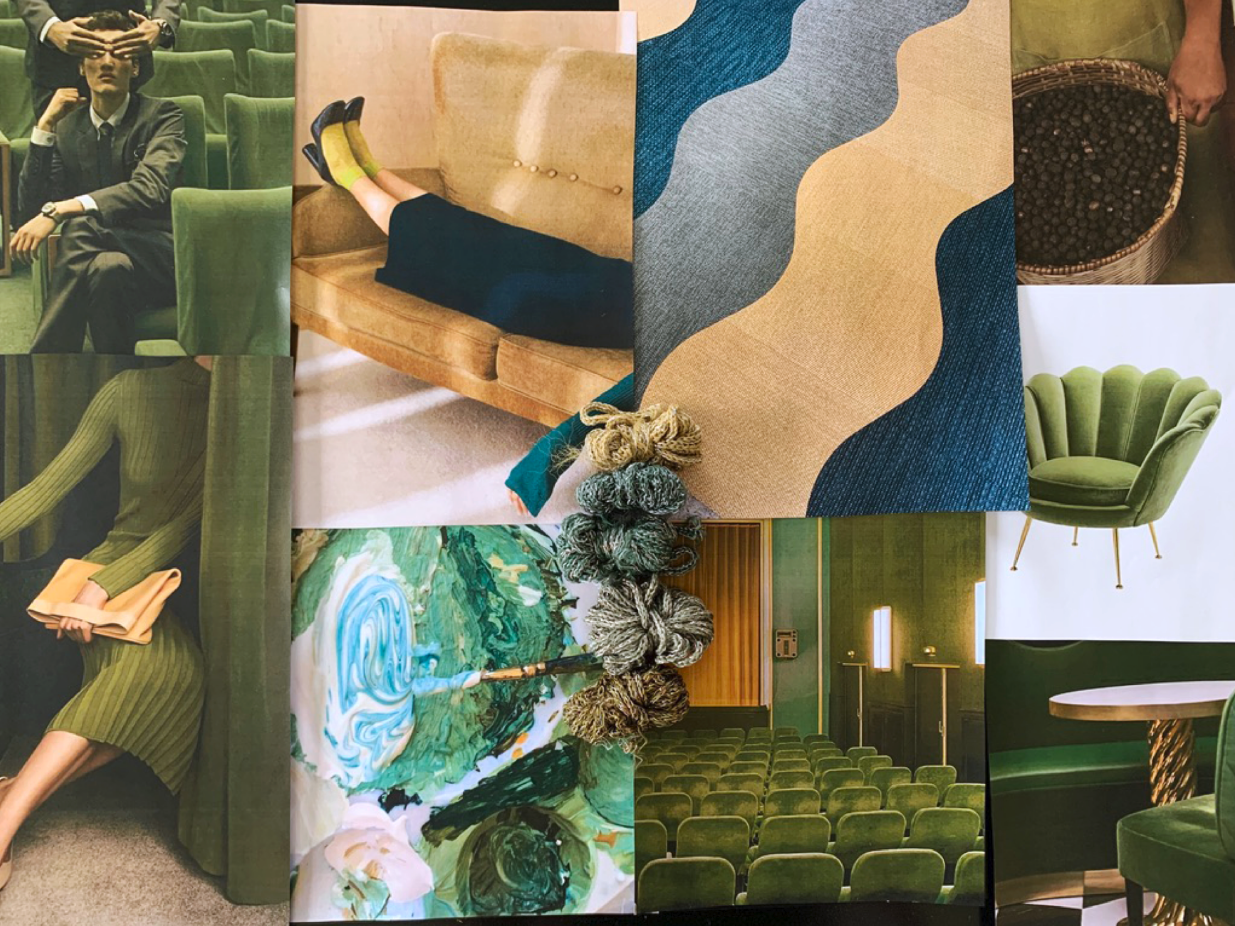 Petra's 70's choice of flooring: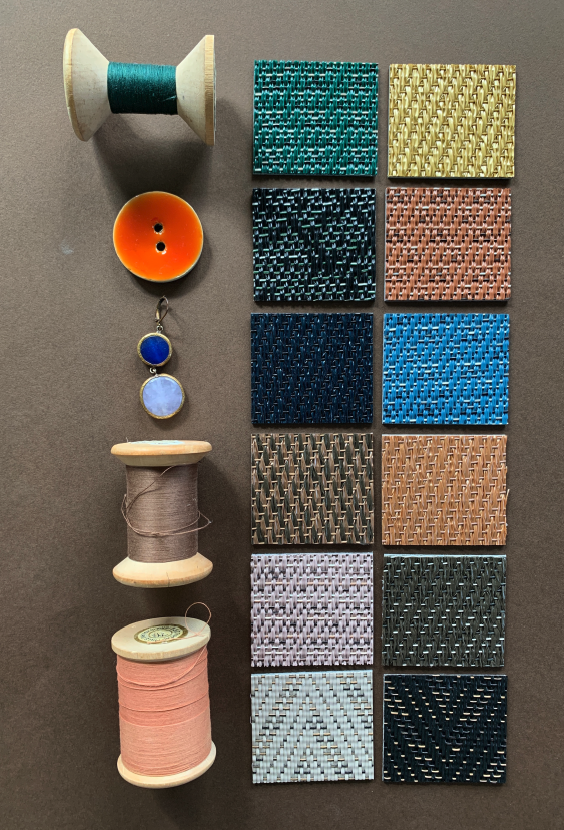 Flooring seen above: Artisan Jade, Now Brass, Diversity Buzz Grass, Artisan Sienna, Now Titanium, Artisan Denim, Ethnic Gabna, Now Copper, Botanic Tilia, Artisan Quartz, Graphic Herringbone Beige, Graphic Herringbone Black.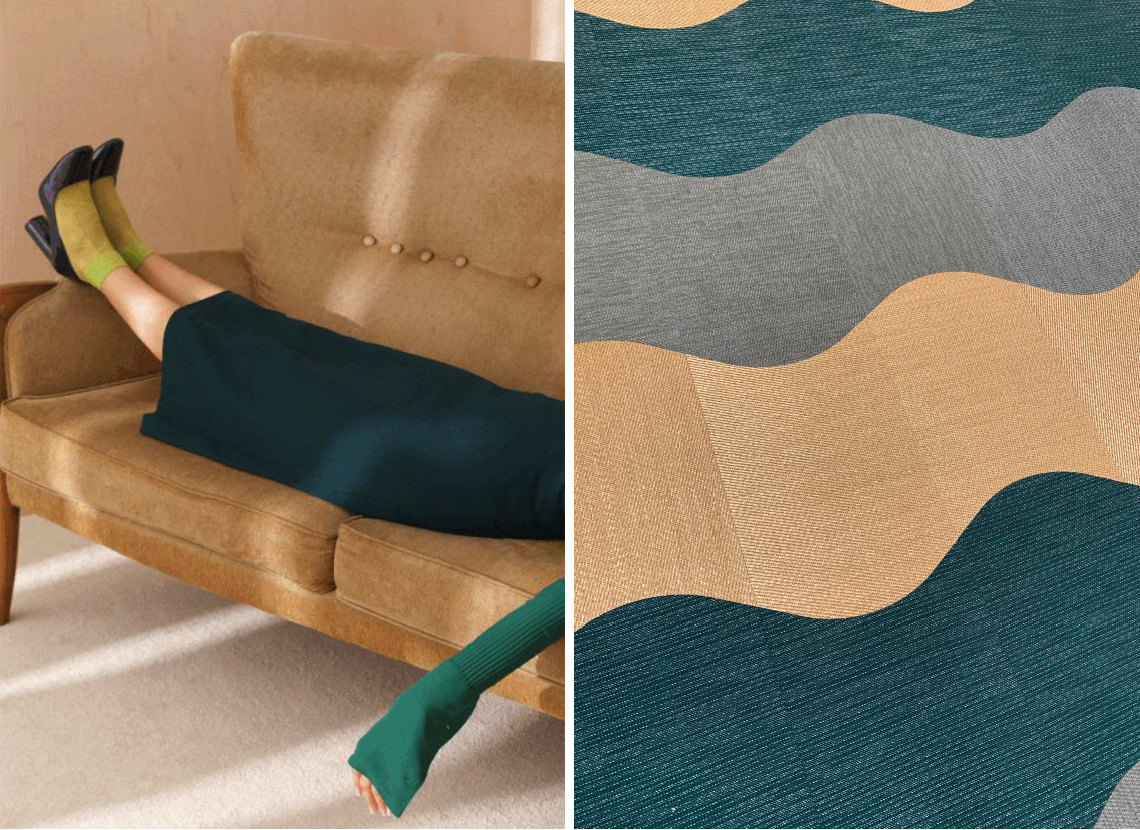 Stunning combo of Botanic Sage, Artisan Jade and Now Brass.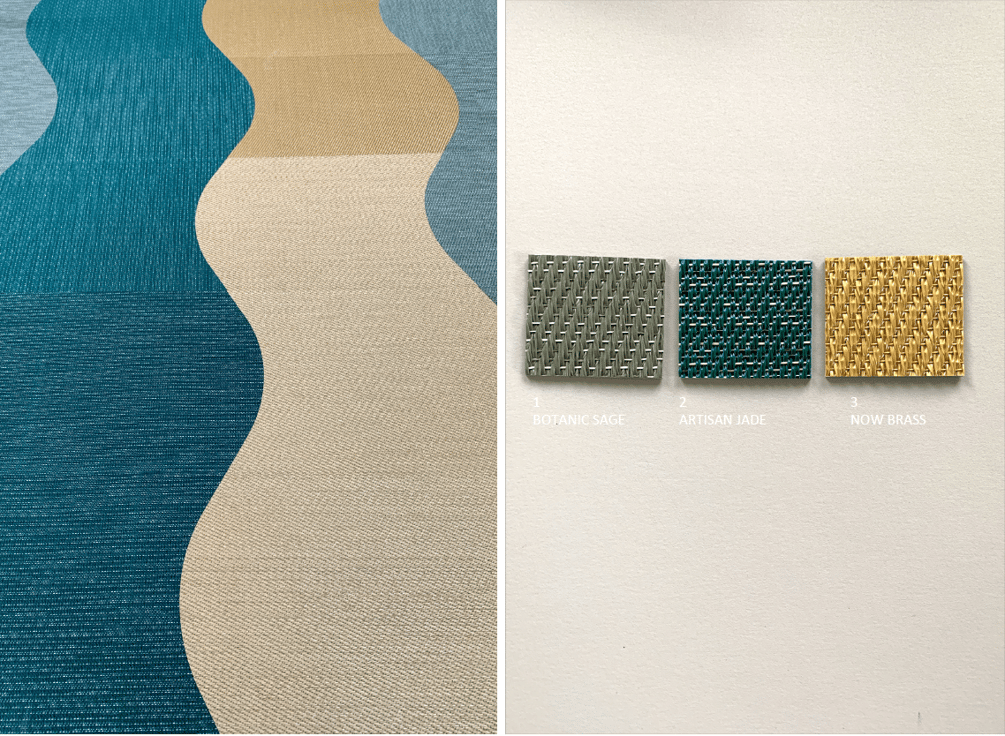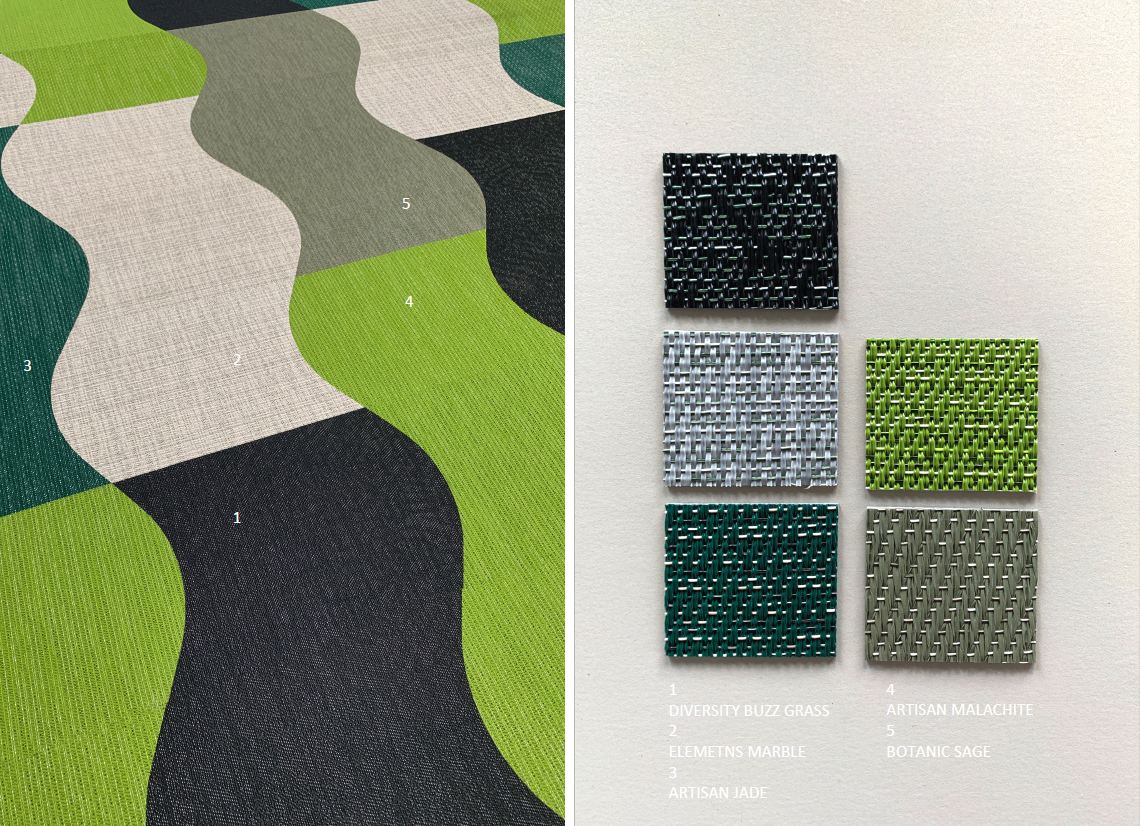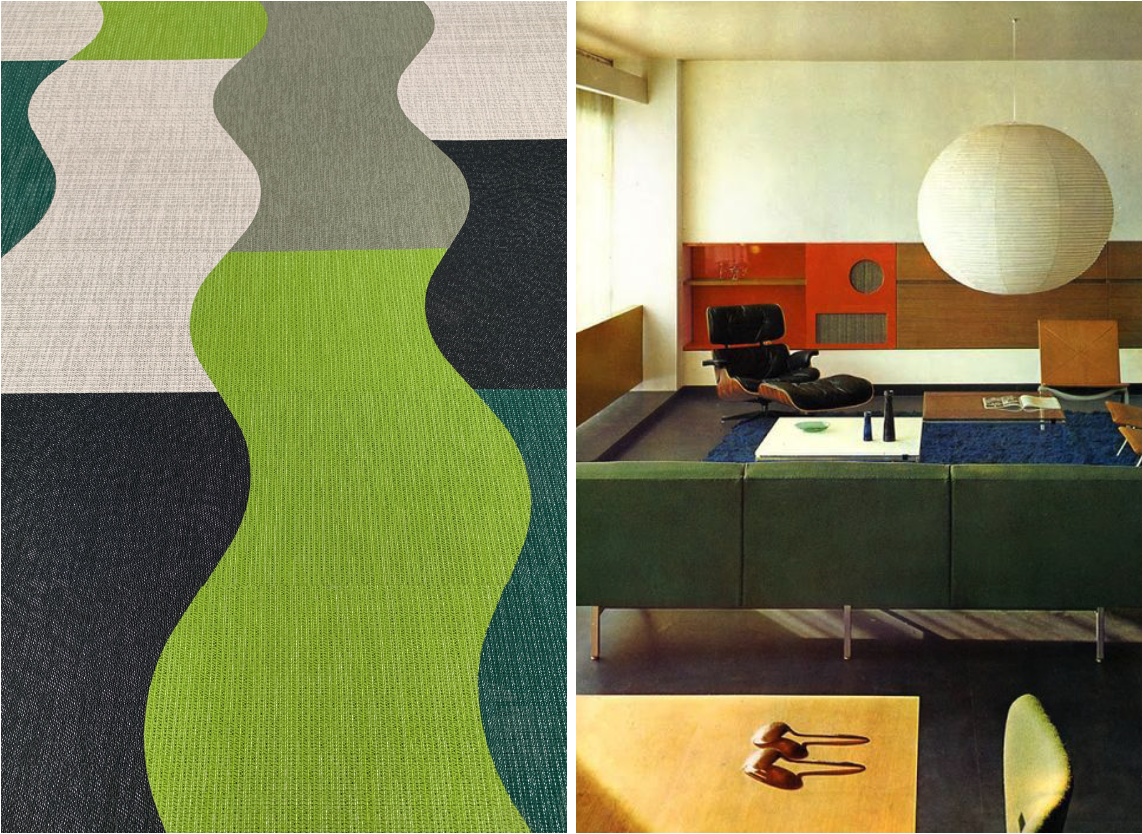 Wavy waves in Diversity Buzz Grass, Artisan Malachite, Elements Marble, Botanic Sage and Artisan Jade.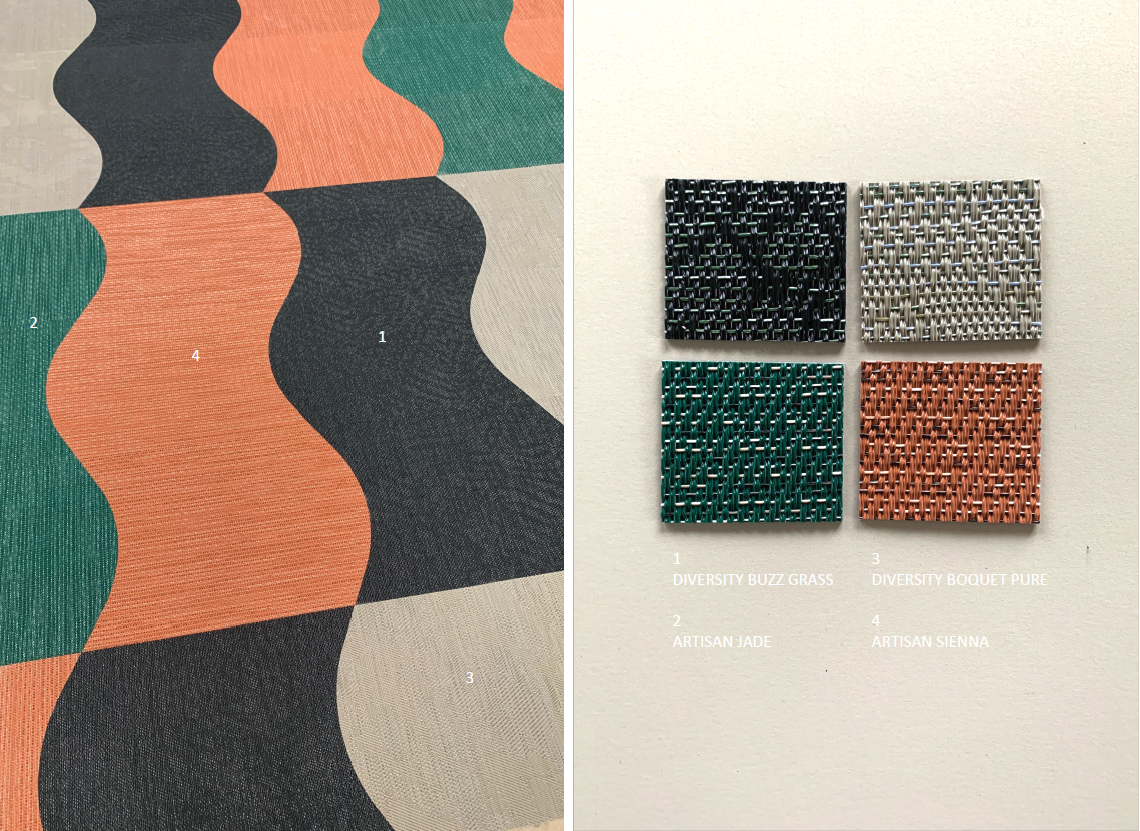 Terracotta vibes with Diversity Buzz Grass, Artisan Jade, Diversity Bouquet Pure and Artisan Sienna.
Theme – Shades of greys and pink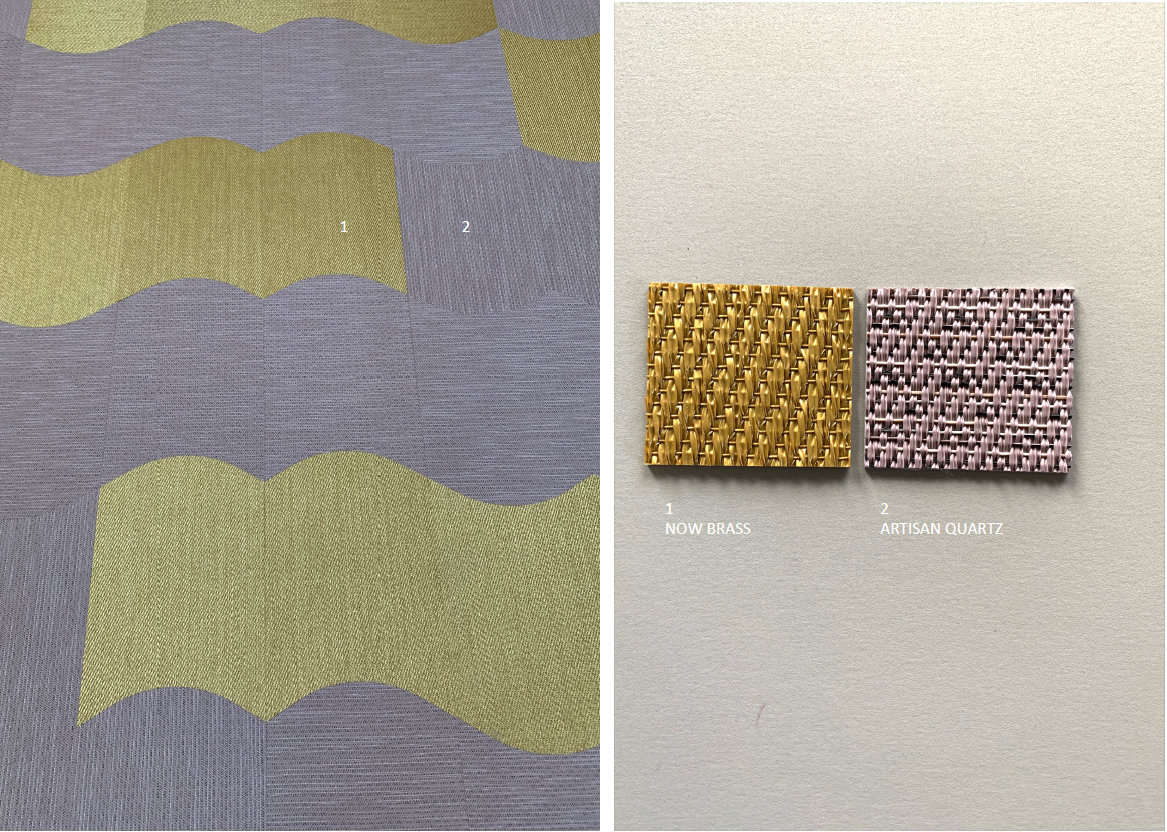 Softer shades of pink in Artisan Quartz combined with 'brassy' NOW; Brass.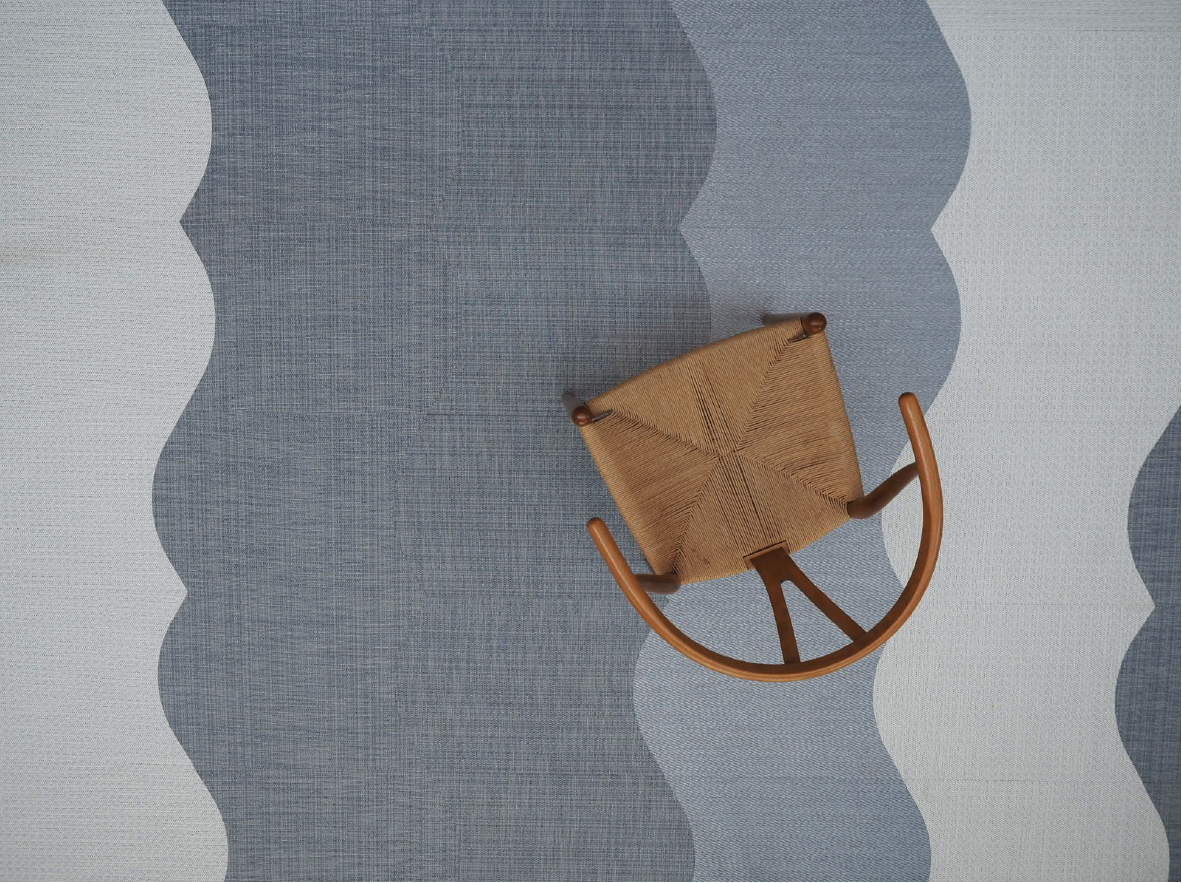 Beautiful greys in a combination of white Artisan Ivory, Elements Flint and NOW; Silver.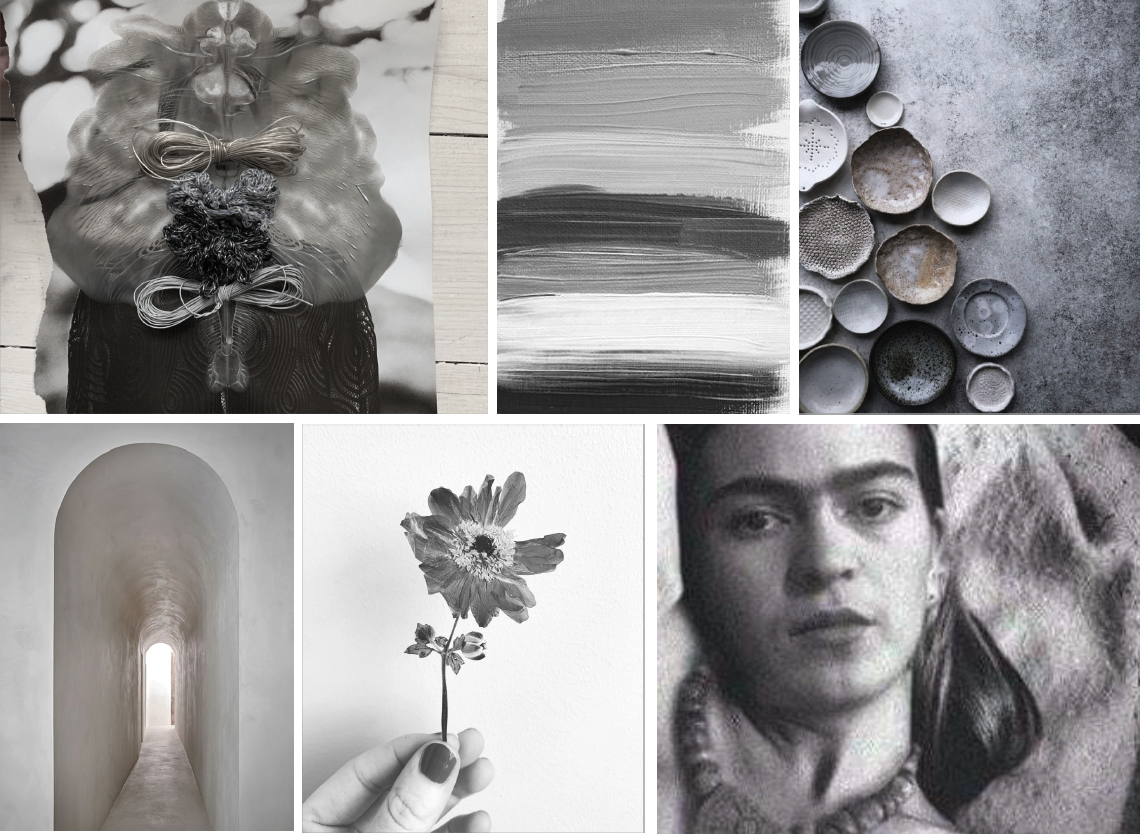 Grey mood board inspiration signed Petra.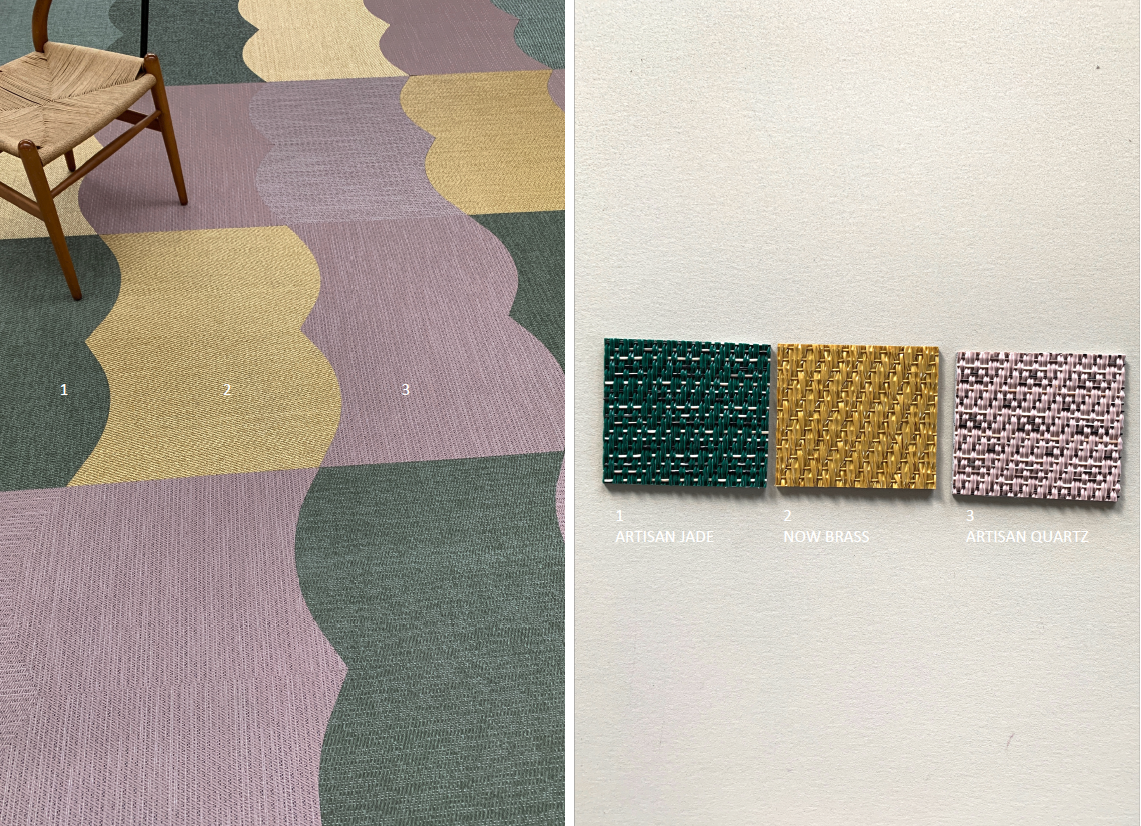 Continuing to use Bolon Studio Wave, here's a combination of Artisan Jade, Now Brass and Artisan Quartz.
Want to know more about interior forecasts and our top colour trends of 2019? Read more in this blog post.