MELBOURNE. Even in a city famous for its hipster bars, hidden laneways, artistic verve and urban surprises, an American-inspired trailer park on top of a carpark in the CBD makes an exciting surprise. Read more about the story, design concept and flooring idea behind Notel, a different boutique hotel: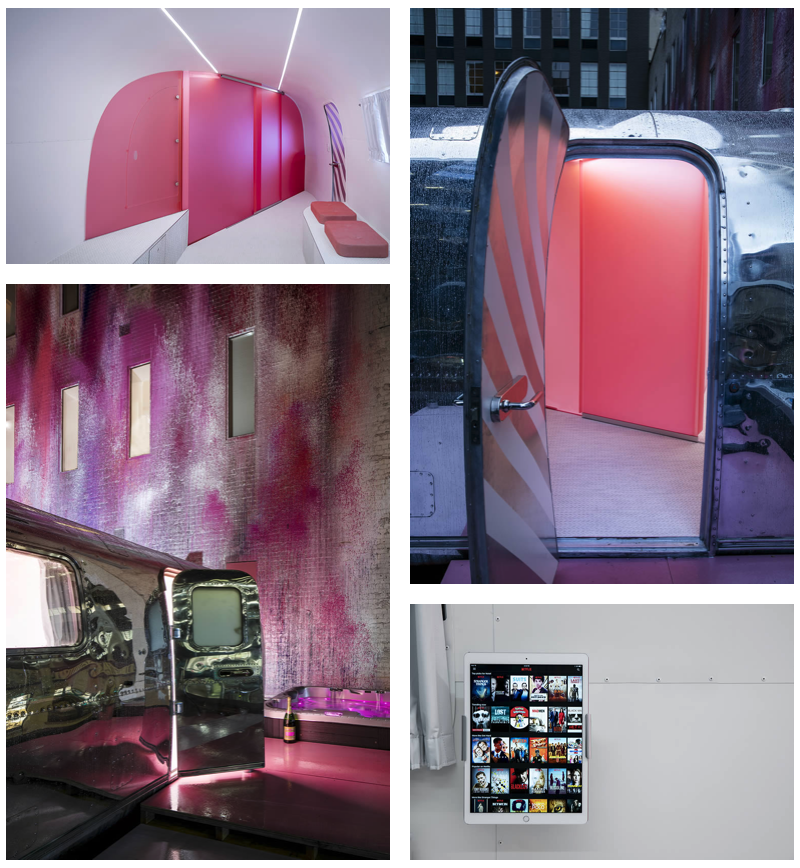 Photo cred: We-heart

The Story of Notel
After travelling to the US, Australian citizen James Fry was captivated by the American icon of the Airstream trailer and decided to install six reconditioned trailers onto the rooftop of his Melbourne carpark.
Aiming to create an accommodation concept reflecting anything but the typical hotel – Fry asked Self-titled design studio and Edwards Moore architects for assistance in bringing all aspects of his idea to life, while making those trailers every bit as cool as they are functional.
One of the Notel airstreams. Photo cred: Booking
DESIGN concept – this is not a hotel
Juliet Moore, Senior Architect at Edwards Moore at the time explains the architectural design, highlighting the differences between conventional hotels and Notel:
"Unlike conventional hotels, the design aimed to minimise joinery and loose furniture. The raised platform enabled the bed, the seating and the storage to be fully integrated and the white Bolon Artisan Ivory flooring was crucial in dissolving the transition between floor and walls to create the seamless sci-fi aesthetic. The hot pink acrylic is a stark contrast to the white and the various lighting modes enable the pink to act either as a filter or as a backdrop".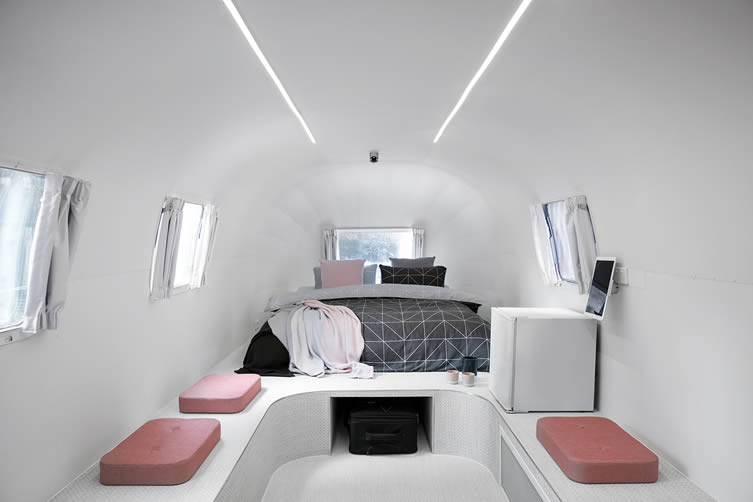 Artisan Ivory at the Notel room. Photo cred: Andrew Curtis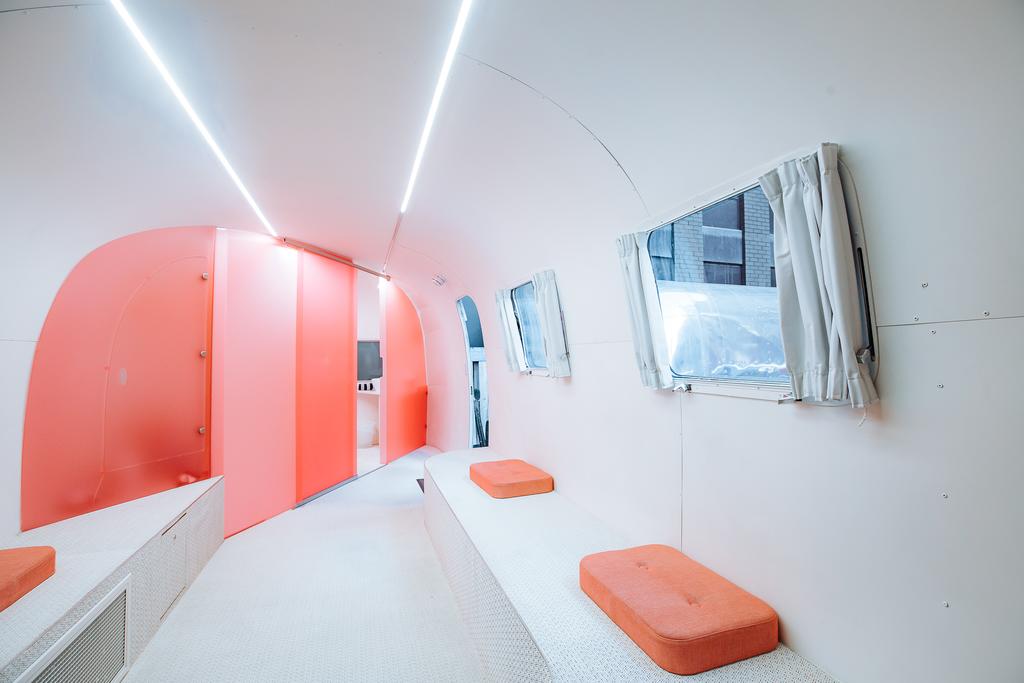 Artisan Ivory at the Notel room. Photo courtesy: Andrew Curtis