Moelven Modus Showroom in Malmö, an office eqipment showroom in Southern Sweden, has been awarded 'årets kontor', a prize that every year goes to Sweden's best designed offices. Featuring an art-deco design made up by triangular patterned flooring and geometric angles, Moelven's playful yet professional character places in the borderland between home and office.
Moelven Modus Showroom, Malmö, Sweden.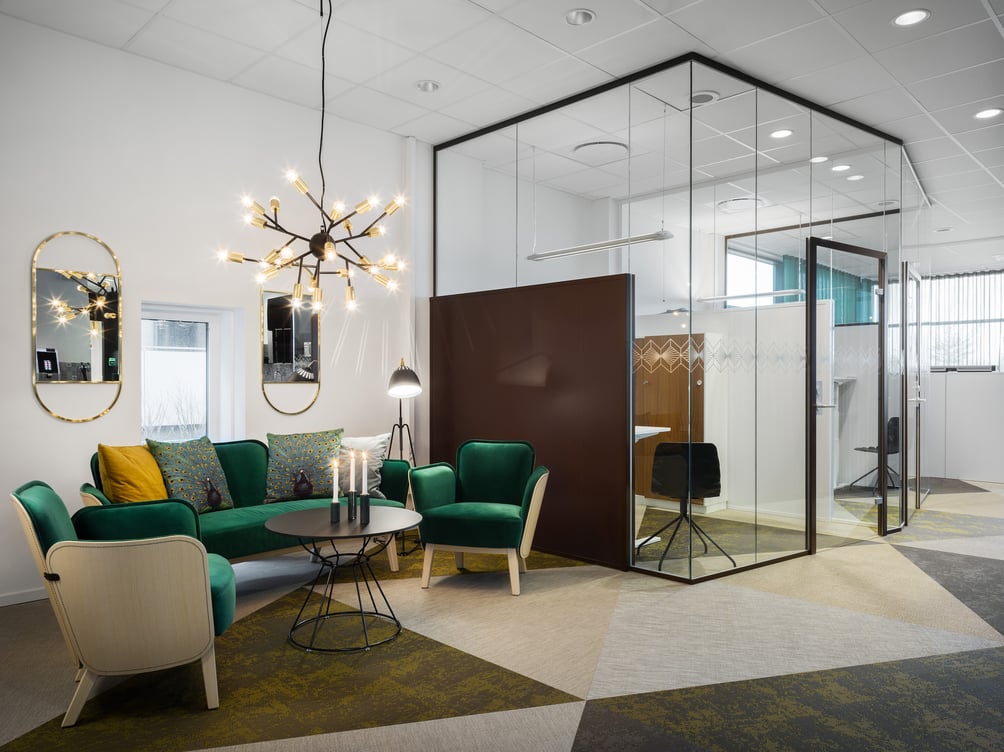 The design objective of the Moelven Modus Malmö office showroom was to contribute to new ways of working – where the design encourages behaviours and working patterns based on flexibility. This was achieved by creating a stylish office showroom which blurs the line between home and work to promote well-being in both an elegant and functional workplace where every employee and visitor feels comfortable.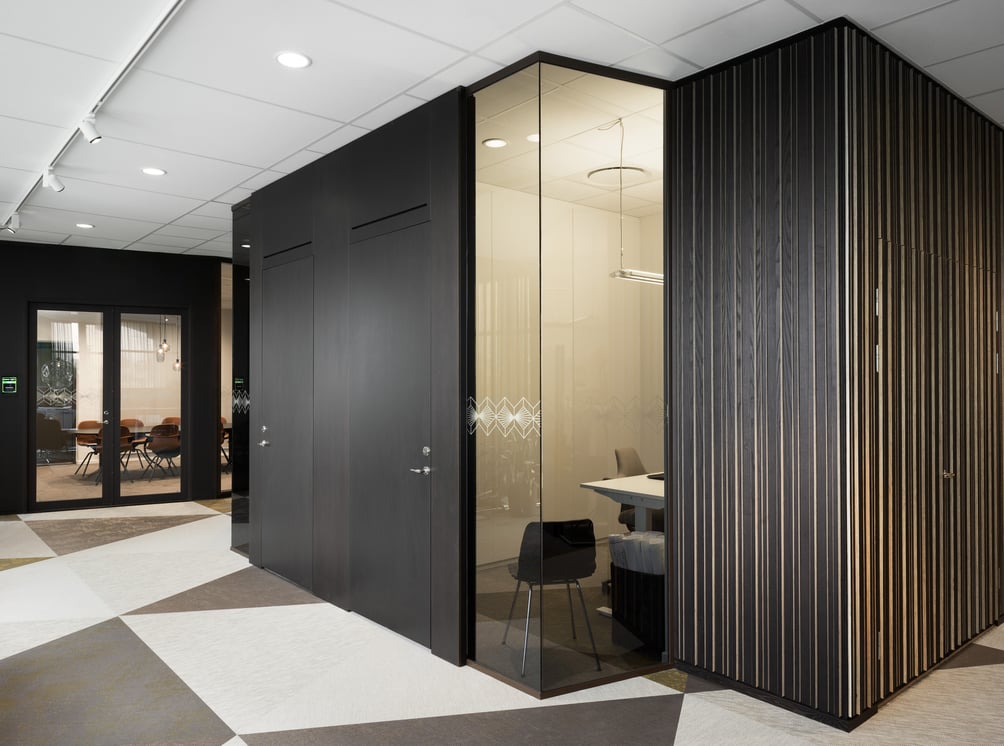 Christina Aponno at Moelven Modus Showroom designed Moelven's office-showroom with a modern character, soft shapes and smoked oak frames, along with velvet and brass materials which help to create new norms and standards for the visual style of offices.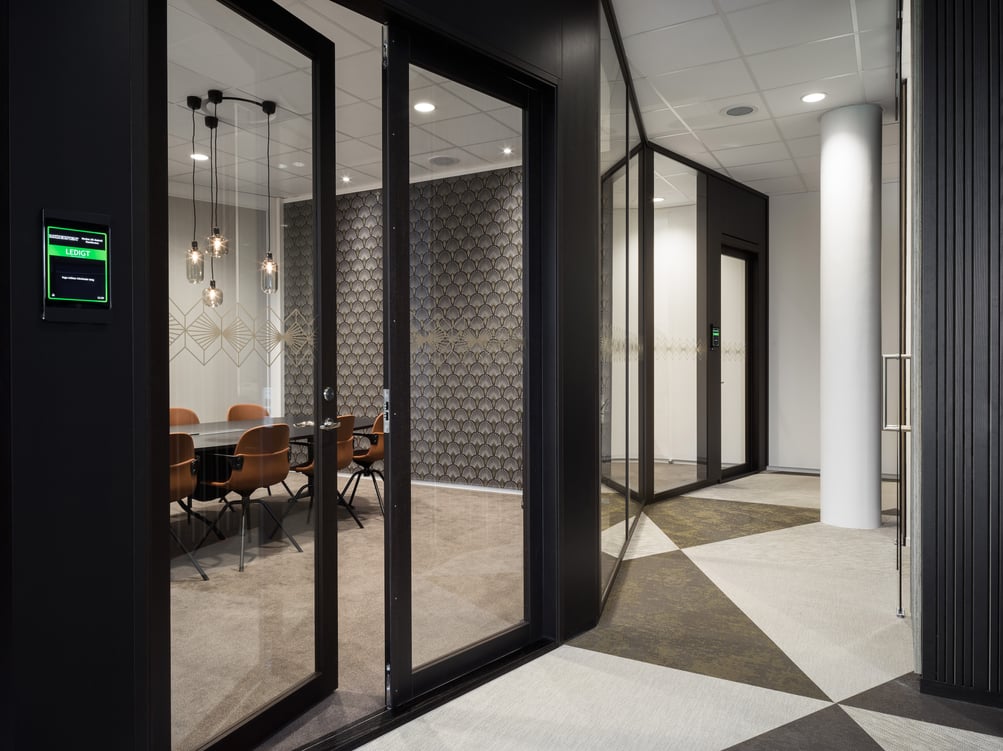 Interested in the flooring above? The flooring concept is a combination of Bolon Studio triangles in: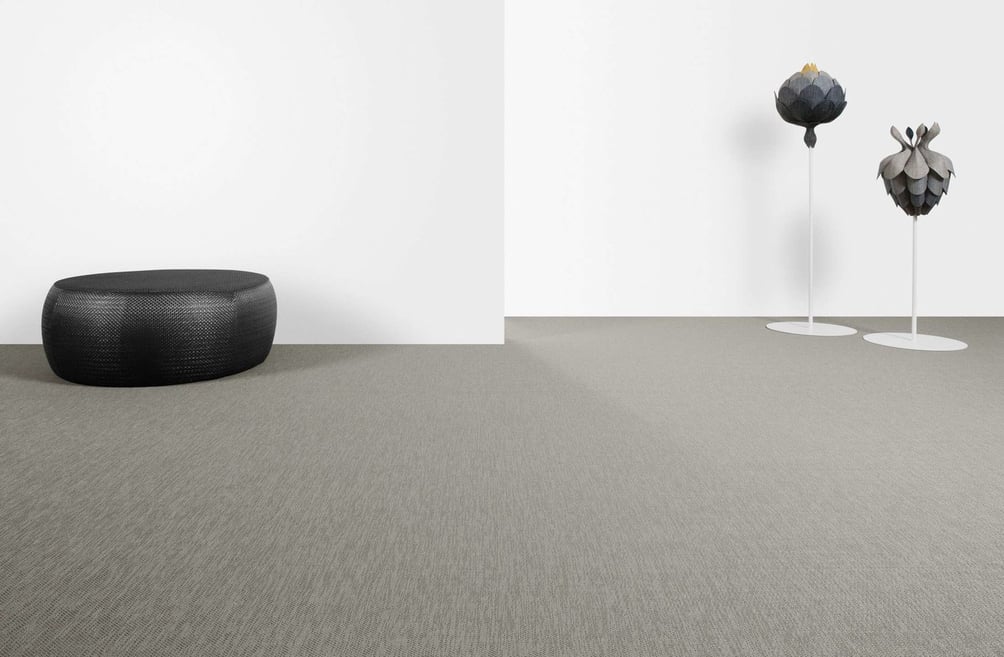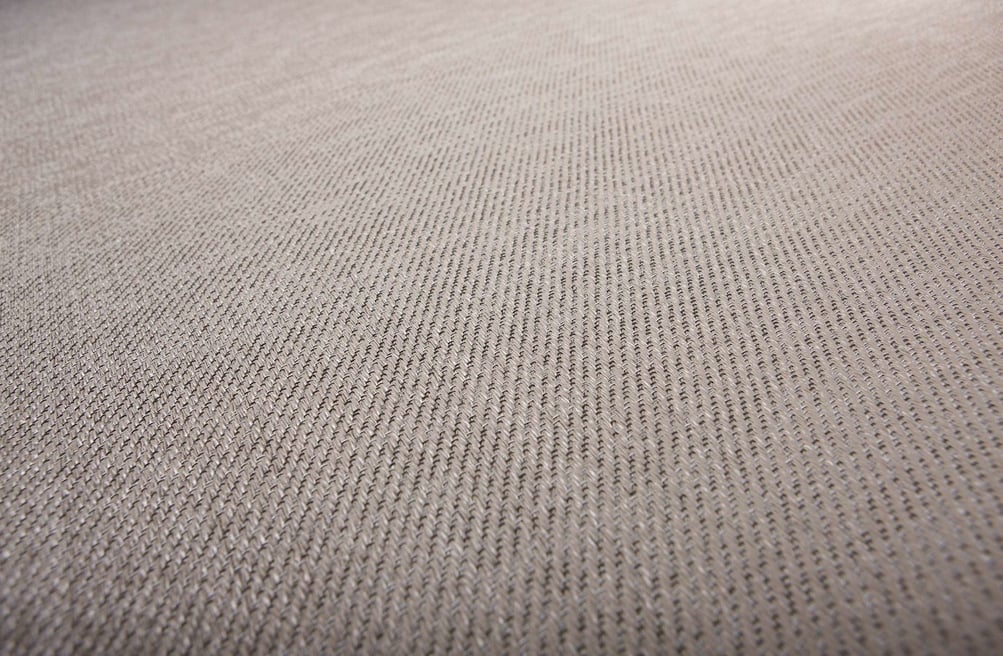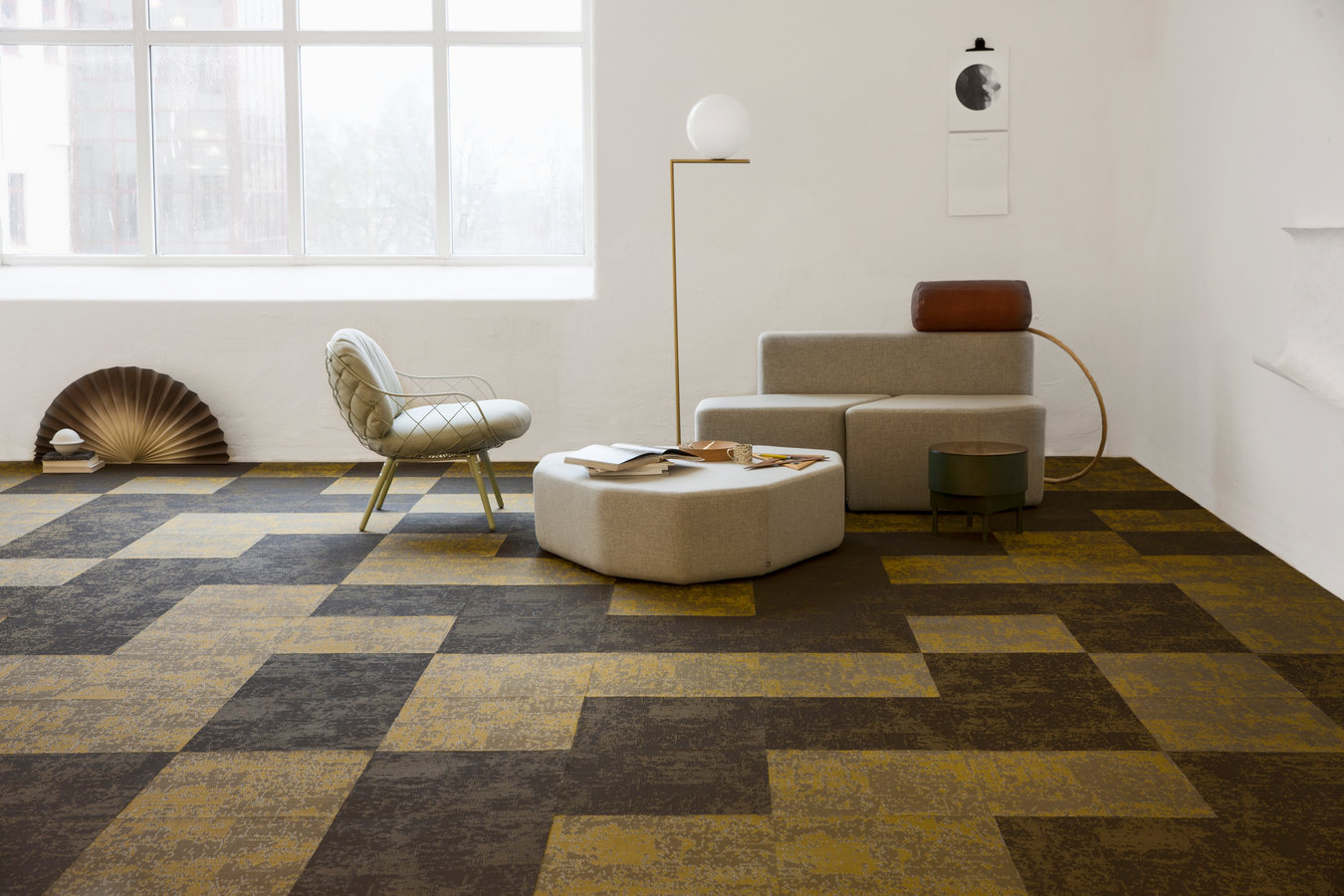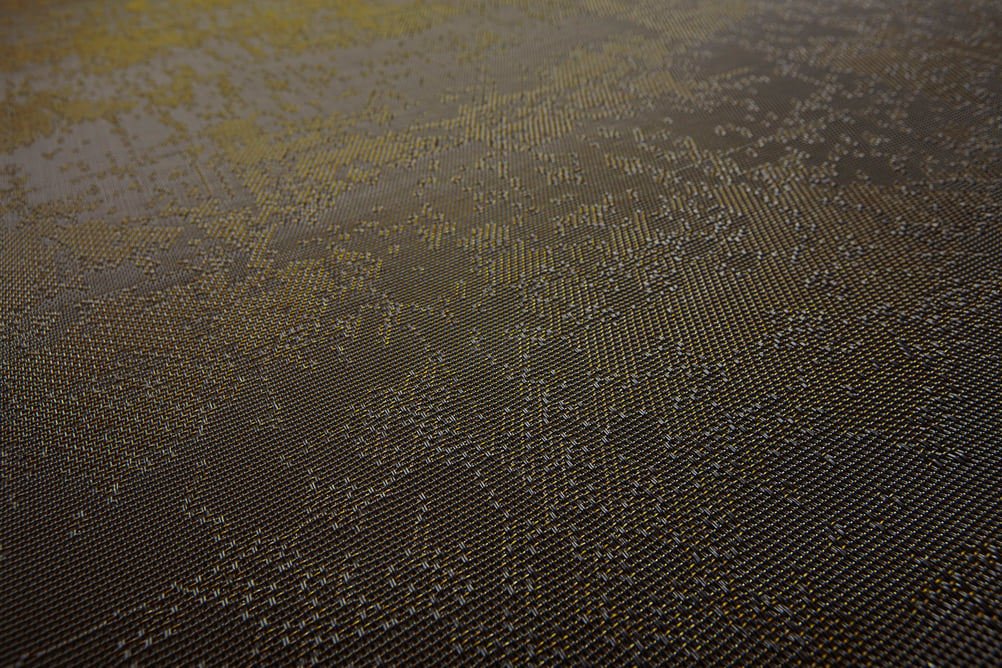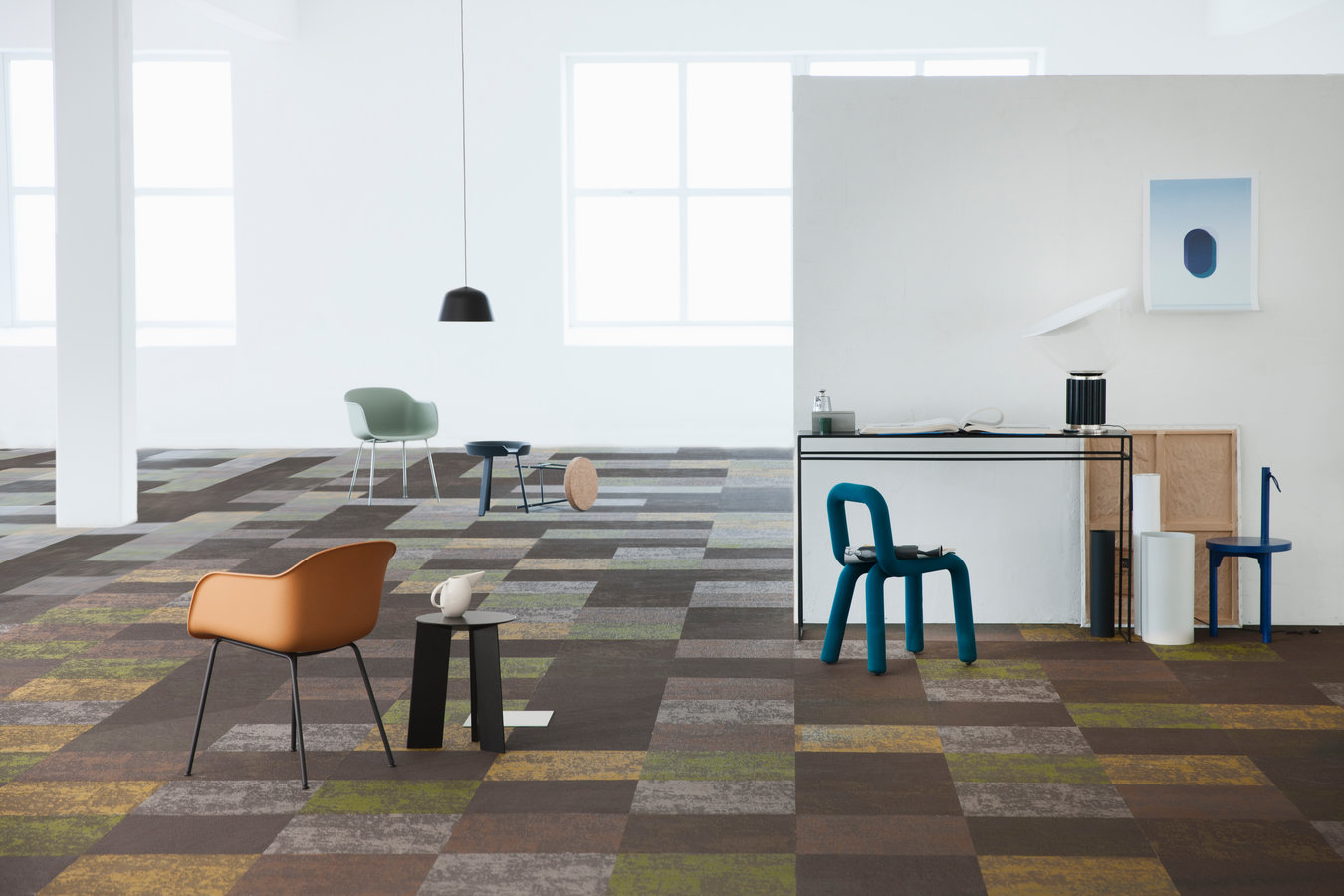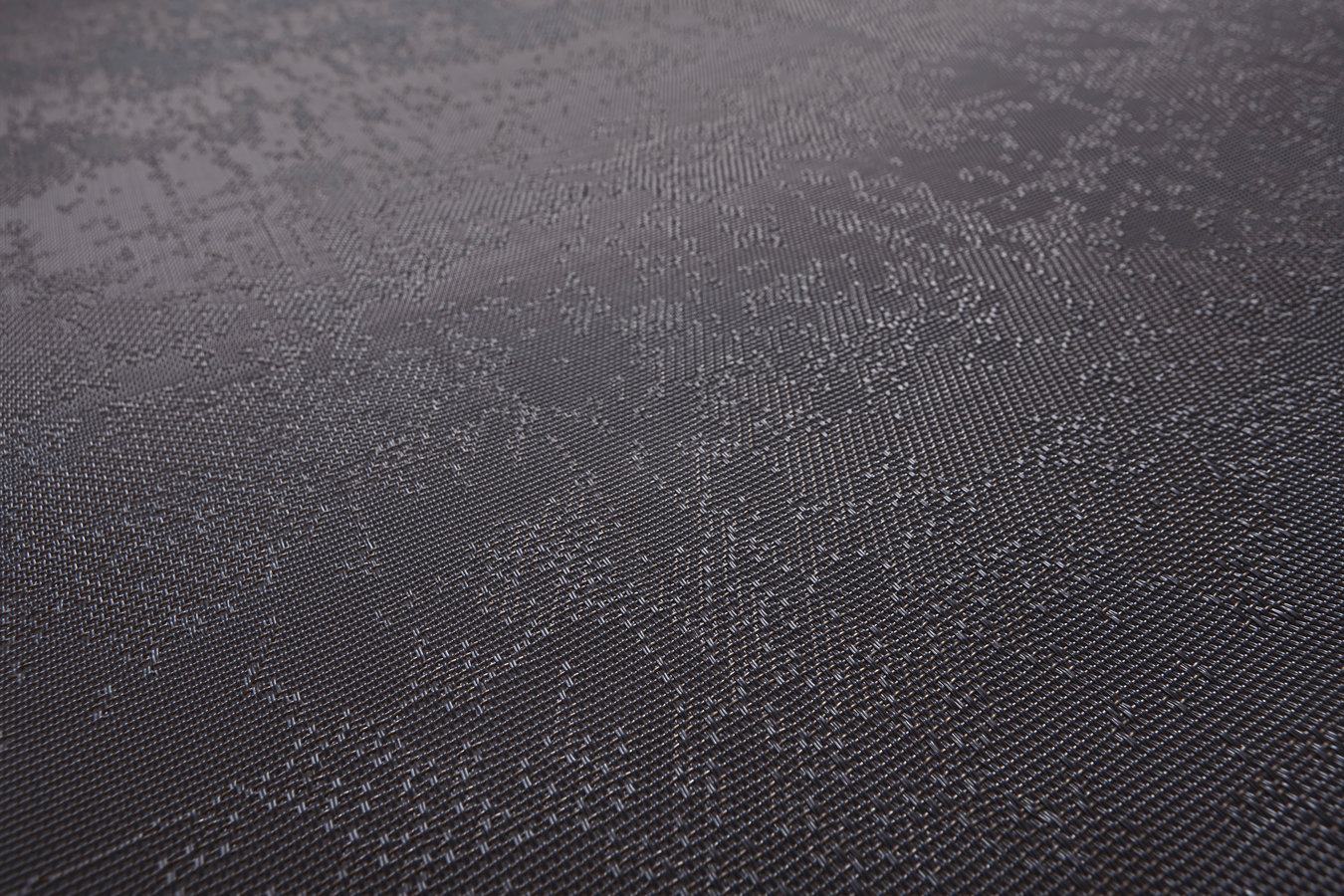 Subscribe to Email Updates