Different tiles will bring style and function to any room, wall, or flooring. Below we've listed some of our current favorites.
Terracotta:
Along with the growing trend in natural materials, home interiors are becoming increasingly influenced by the colors of terracotta.
Why terracotta?
Apart from being strong and durable, the terracotta material is highly versatile and can be used in a variety of contexts, ranging from ovens and pots to roofs and floors.
Installed in a room, terracotta tiles with a matt finish could be used to create a warm, homely feel. In another setting, paired with contemporary, modern interiors, the earthy feel of terracotta can be used to balance old and modern, creating visual tension between contemporary and classic.
Terracotta tiles are not limited to indoor use, they also suit outside areas, such as a tiled patio or an outdoor kitchen. For an outdoor living room, pairing terracotta with lush, green plants will contribute to a welcoming and comfortable feel.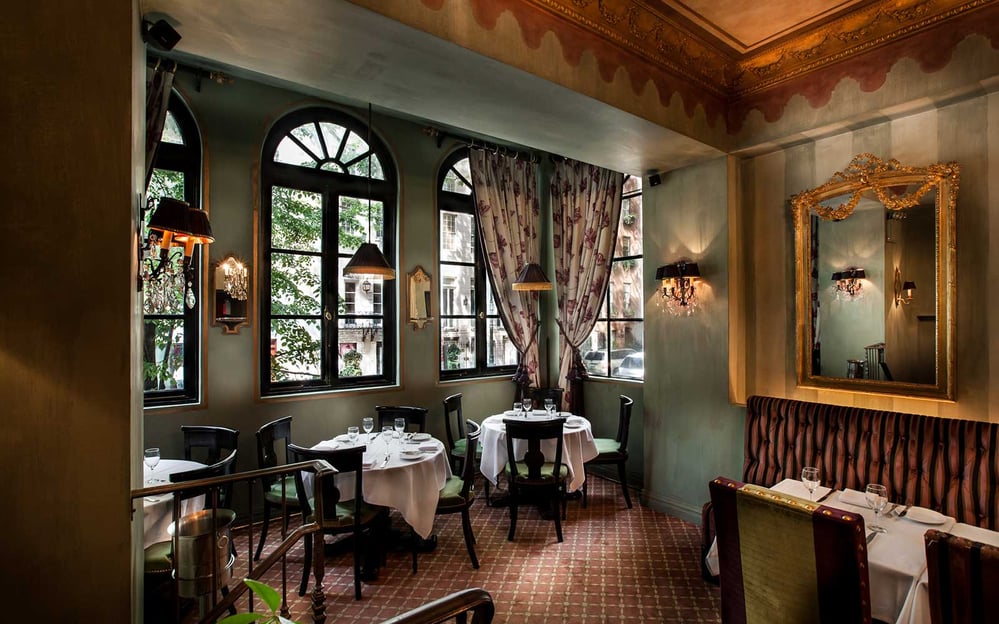 Elegant, classic terracotta flooring tiles at JOJO restaurant in NYC. Photo cred: Jean-Georges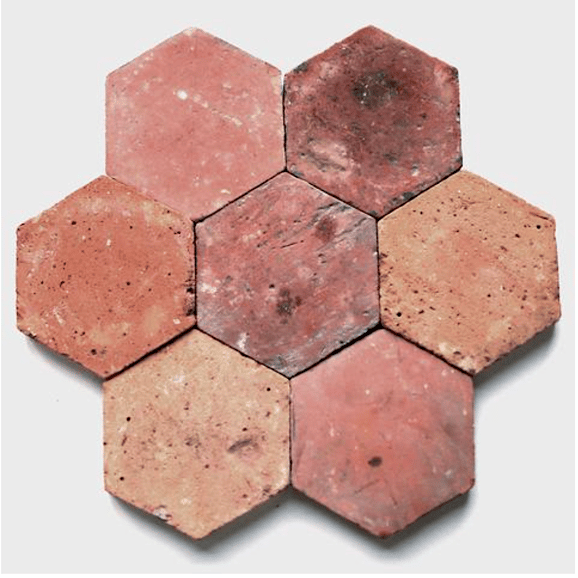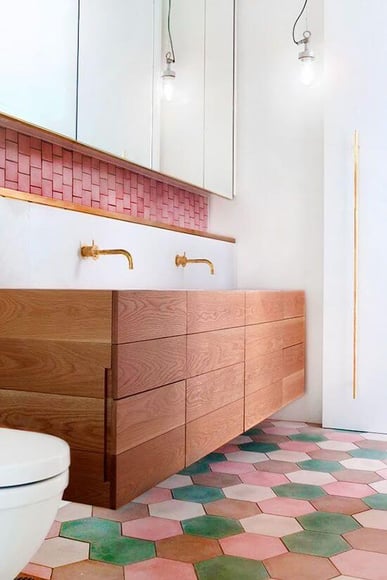 Left: Antique Provincial Red Tile from Clétile. Right: Hexagonal terracotta tiles. Photo cred: Katrina Lee Chambers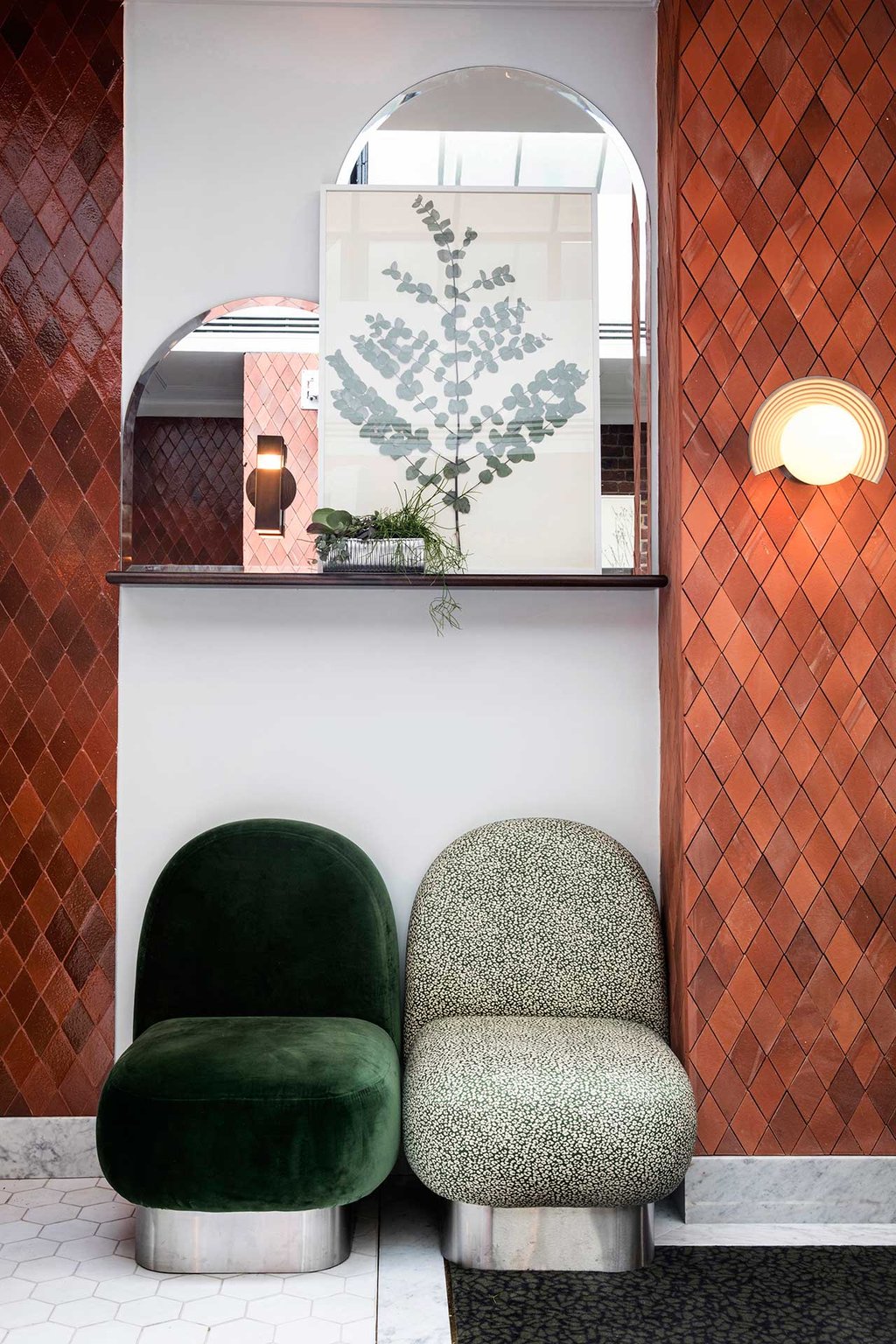 Perfect blend of old and modern at Henrietta Hotel in London. Photo Cred: ROSE & IVY Journal. Find similar tiles at Zellige.
If you're keen to achieve more of a modern look but still want to use the material of Terracotta, be bold and pair dusty pink with rusty terracotta.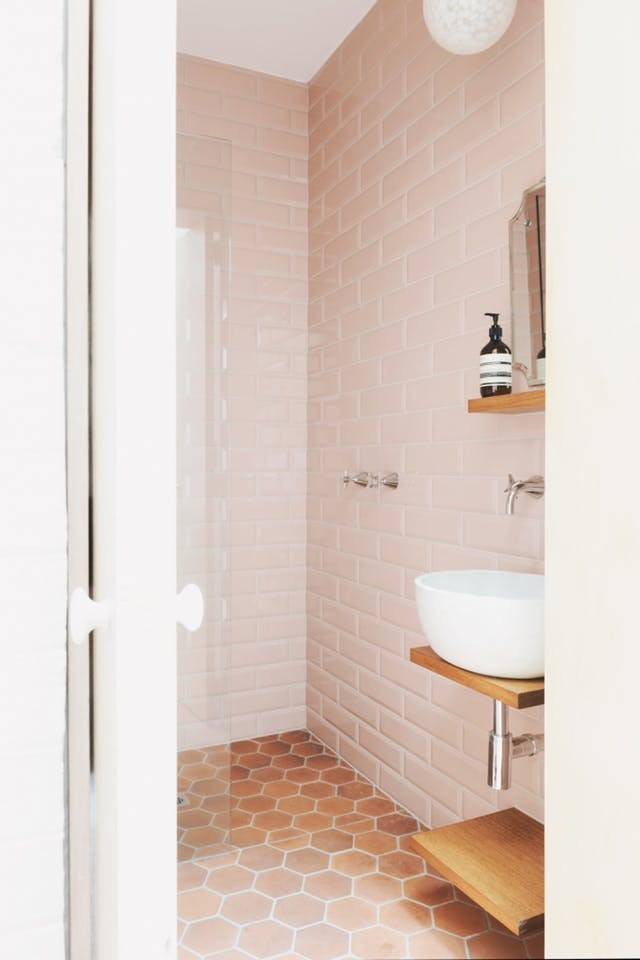 Dusty pink and terracotta in a contemporary setting. Photo cred: Apartmenttherapy
Fish scale:
Also known as scallop tiles or fan tiles, the fish scale is another tile that has seen a huge surge in popularity in 2017 and the beginning of 2018.
Why fish scales?
With its unique shape, the fish scale is bold and fun, yet sophisticated and pretty and can be installed to fill any space, such as a kitchen backsplash or one of the bathroom walls.
As seen in the pictures below, the whole room doesn't have to be 'fish-scaled-out', one set of scales is enough to bring depth and character to any room.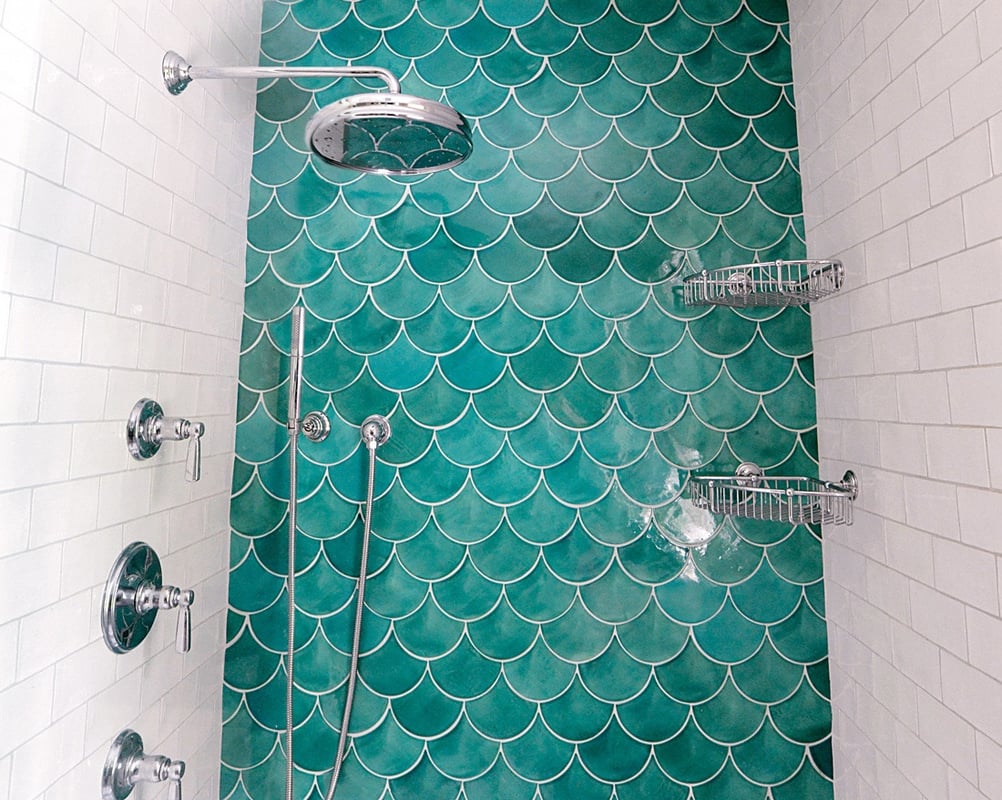 Moroccan fish scale tiles by Mercury Mosaics.
Beautifully designed bathroom. Photo cred: Jaqui Melville for Camilla Molders Design

Although this tile is mostly used on bathroom walls and kitchen backsplashes, fish scale tiles also make a great flooring design.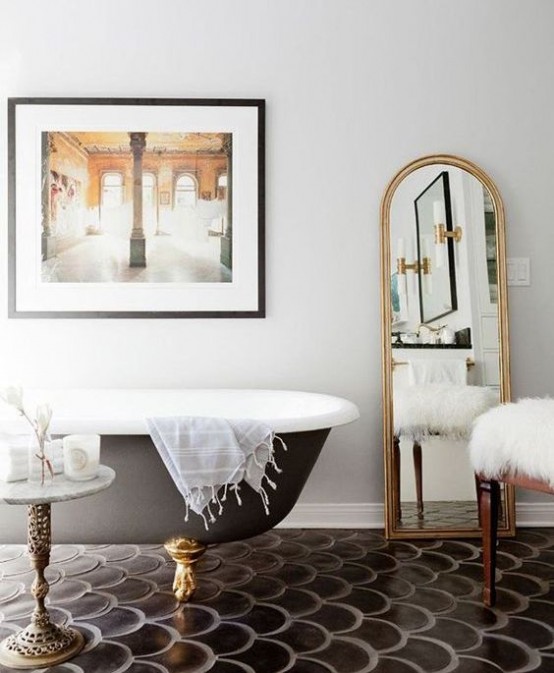 Fish scale flooring in two different ways .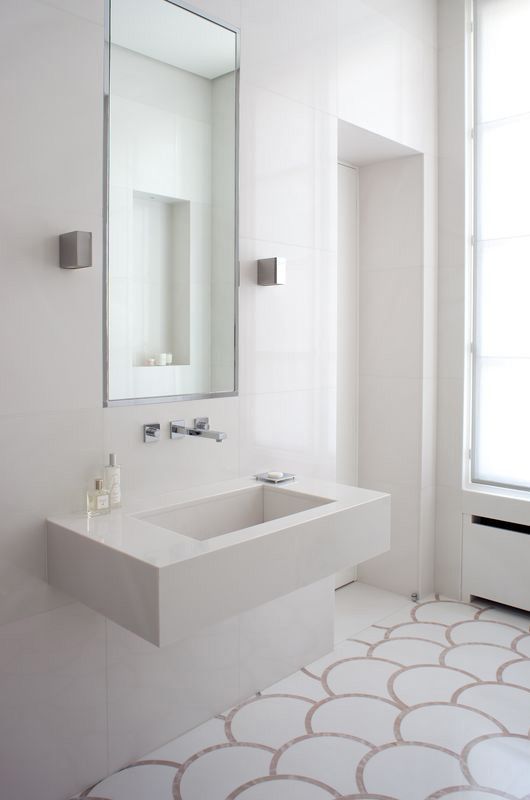 Fish scale flooring in two different ways . Photo cred: 314 design studio
Terrazzo:
Originally made of scrap marble chips and sealed with goat milk, terazzo was created by Venetian construction workers five centuries ago. Today, terrazzo is a popular flooring and wall material due to its durability high quality and fun look.
Why Terrazzo?
Terrazzo is not only durable, it is also one of the more sustainable materials out there. As it's often made of post-consumer glass and natural aggregates such as marble and granite that is held together by a cement base, very little material has to be wasted in the creating process.
Plus, It can be refinished repeatedly and there is no need to replace any of the consisting materials.
Beautiful, sustainable and strong, terrazzo makes a great flooring option.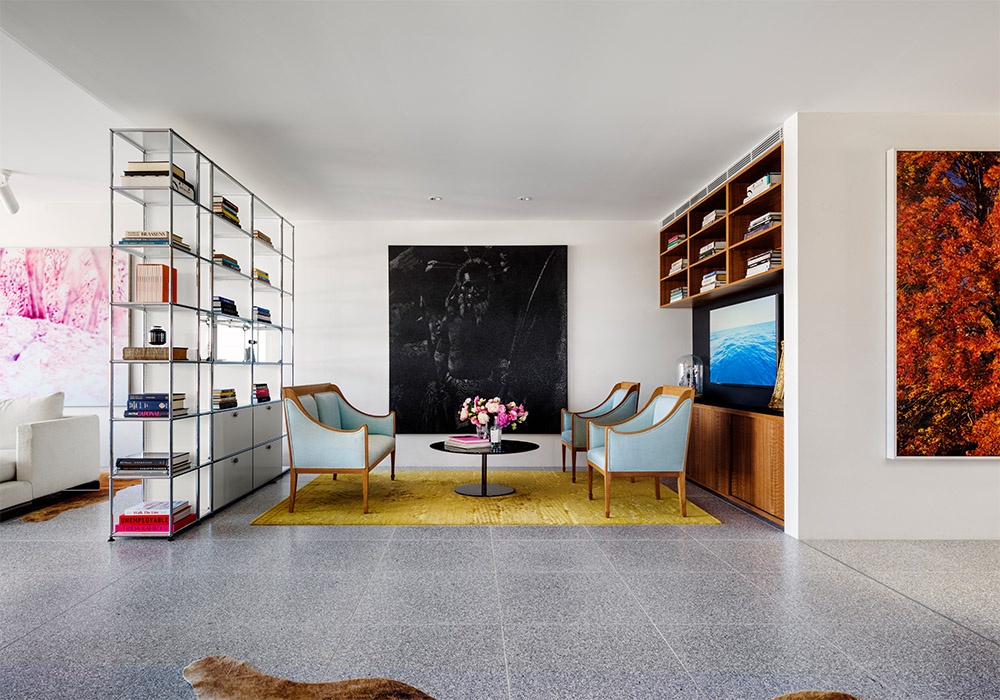 Terrazzo flooring in Fibonacci stone. Home styled by Tobias Partners. Photo cred: Fibonacci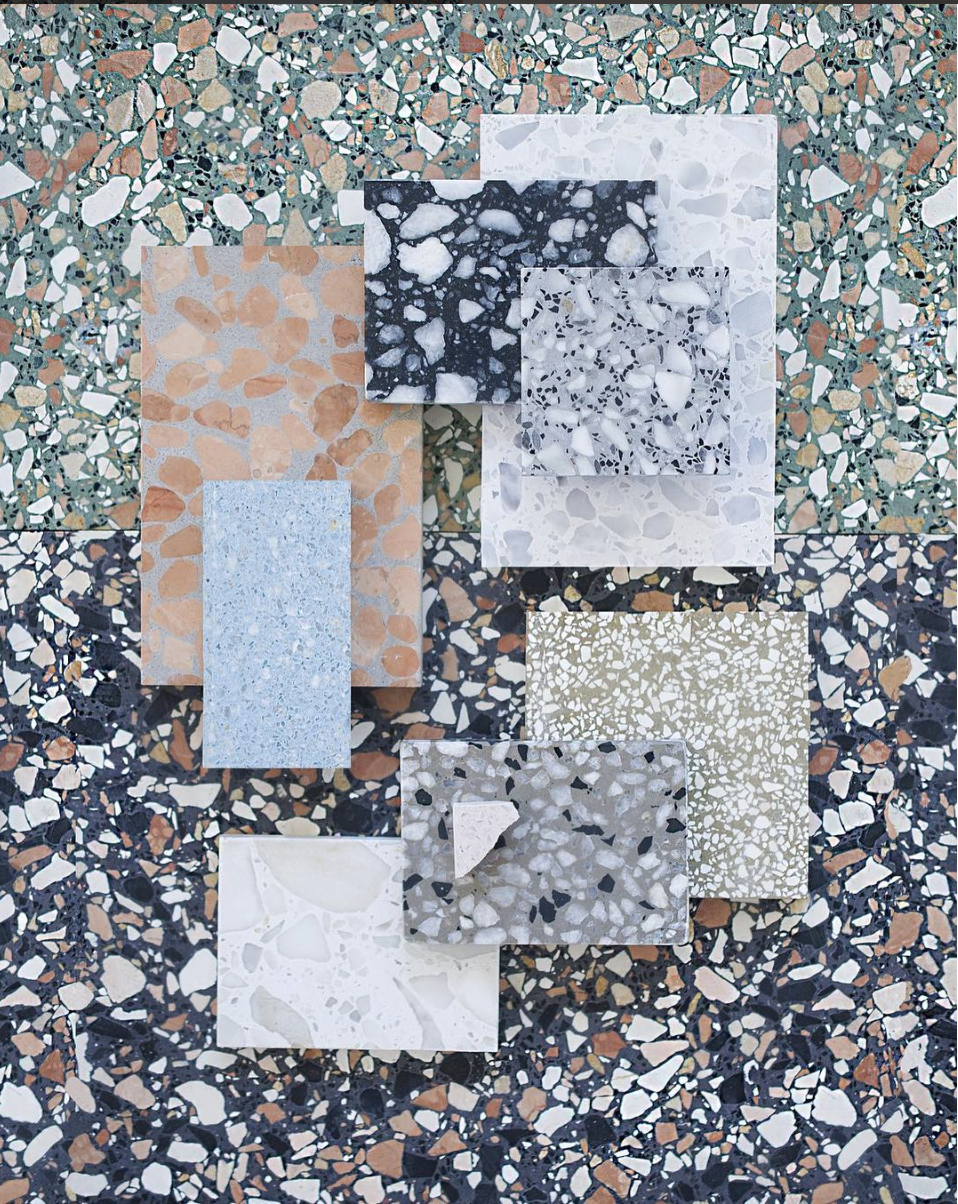 Terrazzo inspiration by StudioDavidThulstrup. Photo cred: StudioDavidThulstrup.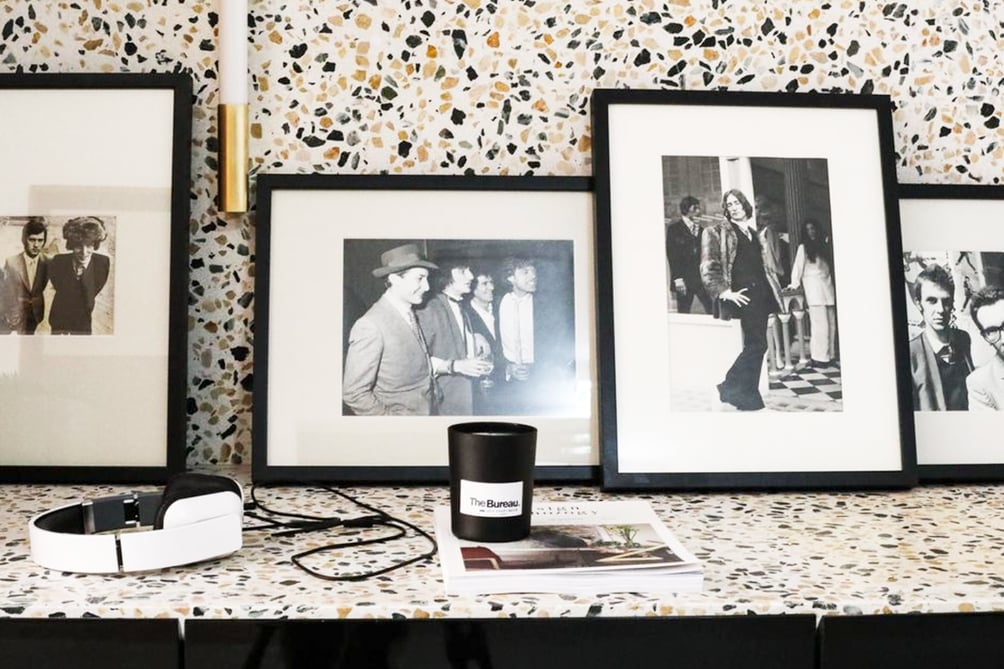 Terrazzo wall and bench. Photo cred: Gold and pine
Checkerboard:
Originating from the 1920's, black and white checkerboard is considered an ageless classic.
Why checkerboard?
Straddling the line between funky and elegant, those tiles are as elegant as they are timeless and as versatile as they are eye-catching. The best thing about checkerboard floors is that no matter the material, the checkerboard effect can be achieved. Hardwood floors, ceramic stone tiles or vinyl tiles can all be installed or painted in this classic pattern.
Keen to add your own touch to checkered floors?
Depending on the choice of material, color, pattern and installation, checkerboard flooring will bring different characteristics to your space. This makes it a great choice if you want to add your own twist to an 'old-style' classic.
Checkerboard tips:
1. Pair checkerboard and wood.
Combining checkerboard floors and wooden elements will bring out warmth to the room, contributing to a softer feel. See pictures below.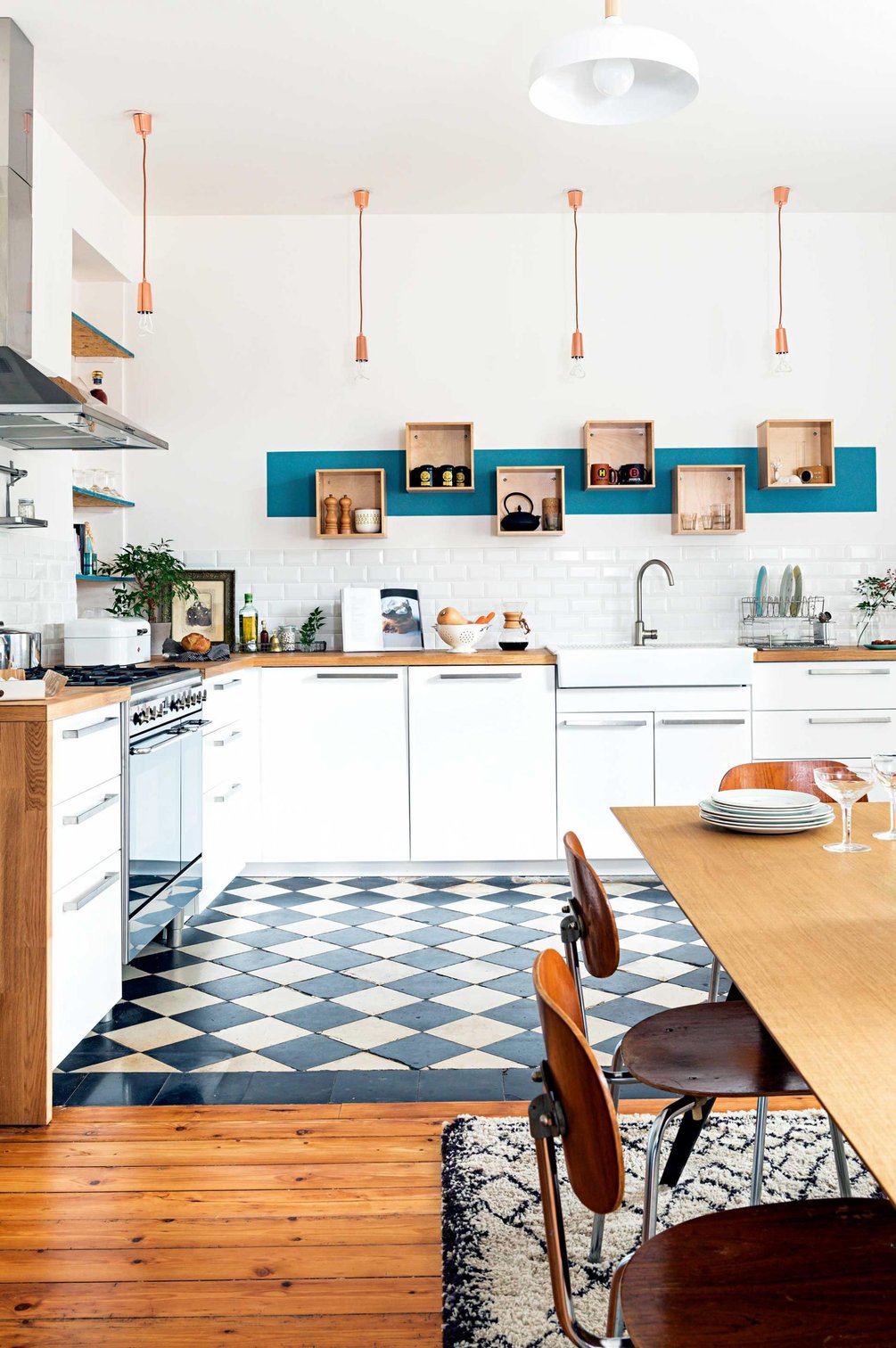 A well balanced kitchen featuring checkerboard tiles and wooden details. Photo cred: Julien Fernandez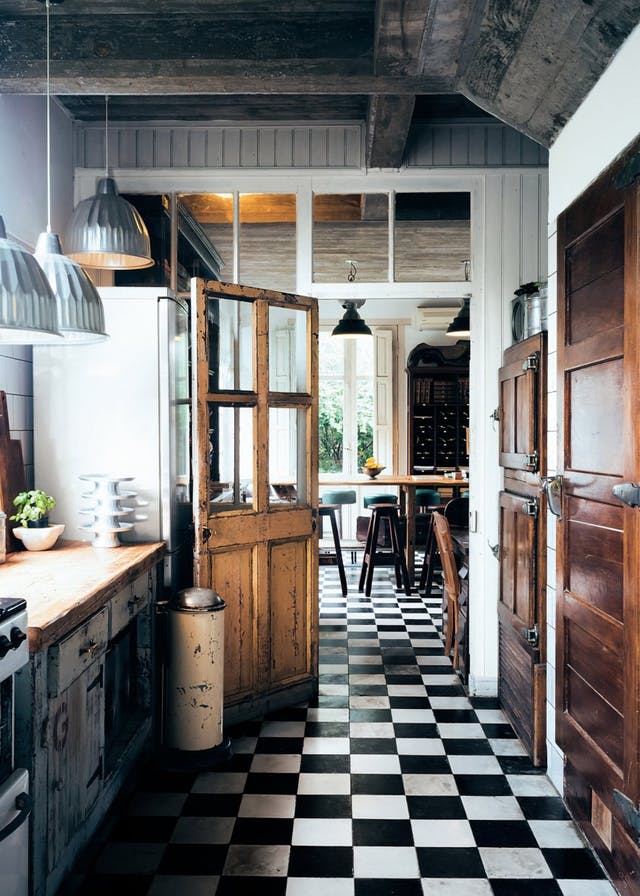 Wood + checkered floors. Photo cred: Apartmenttherapy
2. Plan ahead.
If you're going with checkerboard floors, remember to design around the flooring and pack in lots of colors, furniture and details that will balance its classic features.
Dashes of yellow, grey and warm neutral colors will offer some modern variation breaking away from the classic, checkered look. As a last final touch, add some indoor plants to complete the look.
We are loving the green/checkered combination.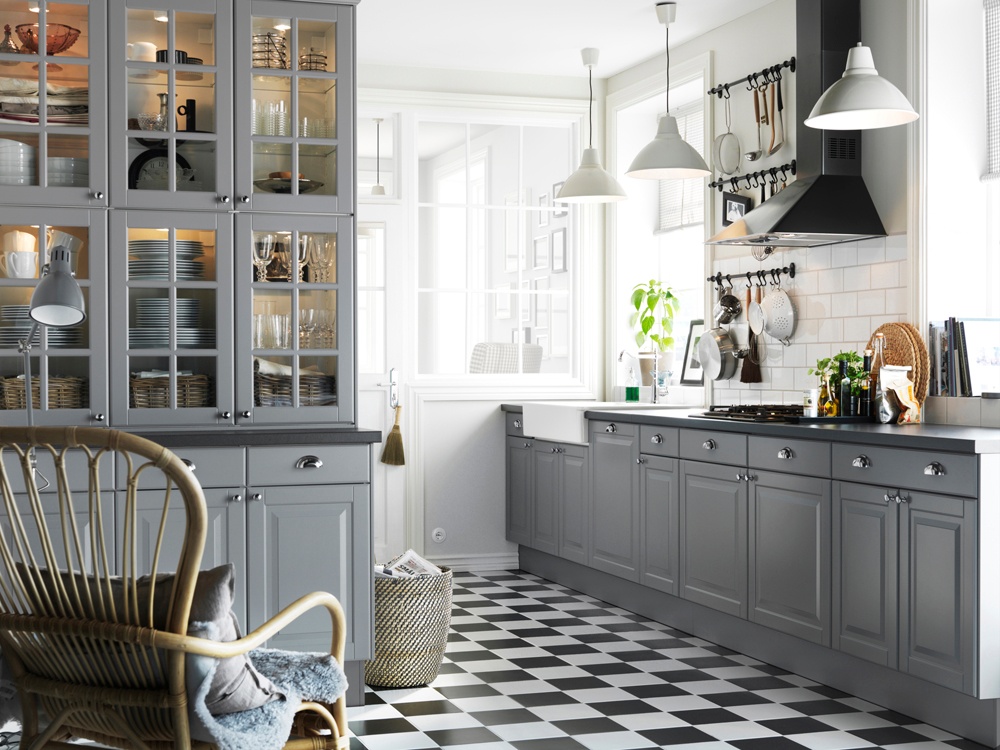 Stunning kitchen design. Photo cred: Skonahem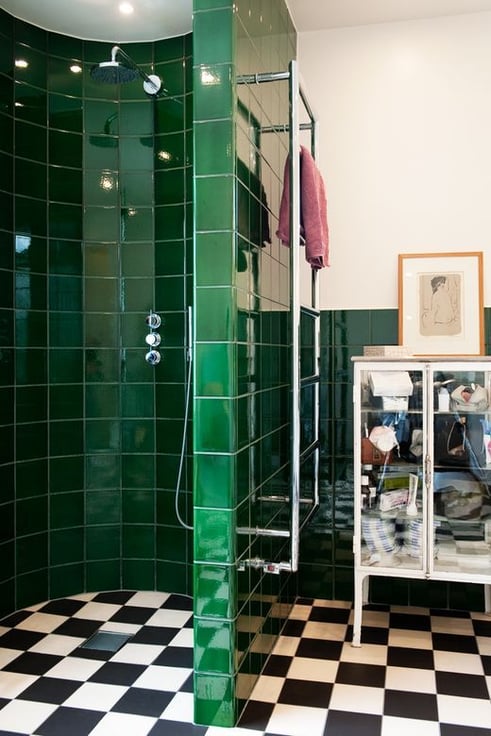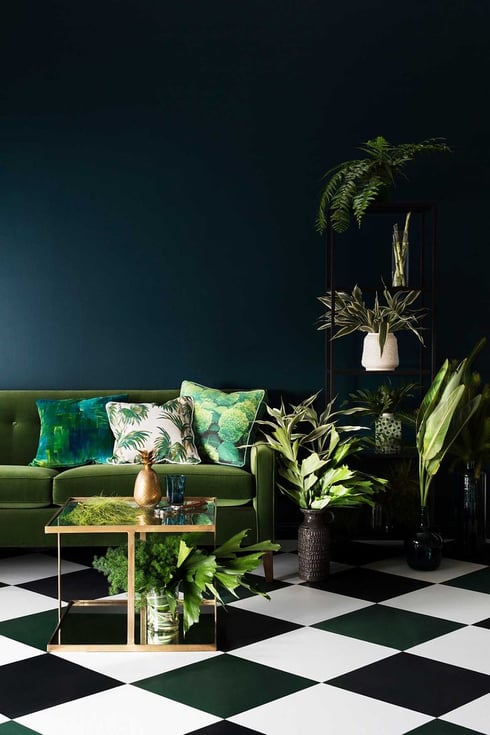 Green and checkered flooring. Left, photo cred: Byggfabriken. Right, photo cred: Martina Gemmola
3. Replace black with another color.
If you're tired of the classic look, consider going with gentler hues instead of black, such as burgundy (red) or yellow.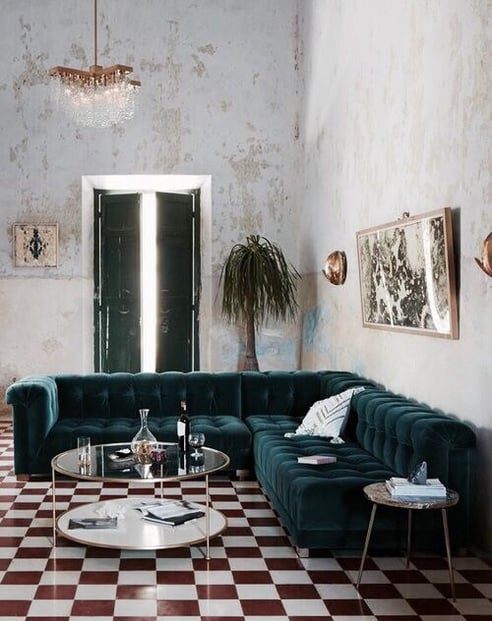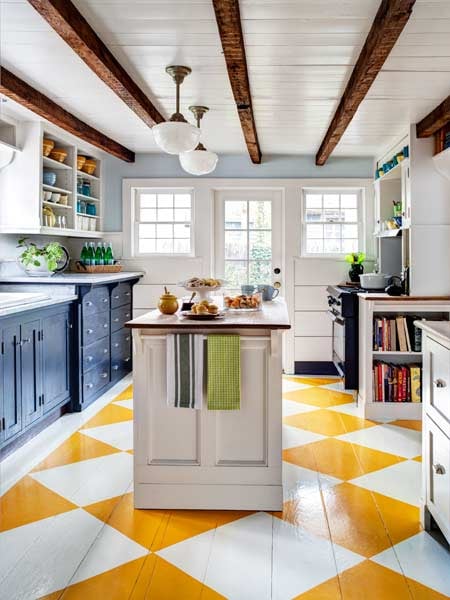 Left: Burgundy checkered by FashionGoneRouge. Right: Yellow checkered. Photo cred: Bruce Buck via ThisOldHouse
Keen to know more about colors and materials that will be trendy in 2018?