The days of boring offices where cubicle farms were an essential part of the landscape seem to be coming to an end, with most
companies realising that well-designed offices is a winning concept.


By using Bolon's flooring, these

three companies have well succeeded in creating an inspiring workplace that breaks away from the

traditional office norm.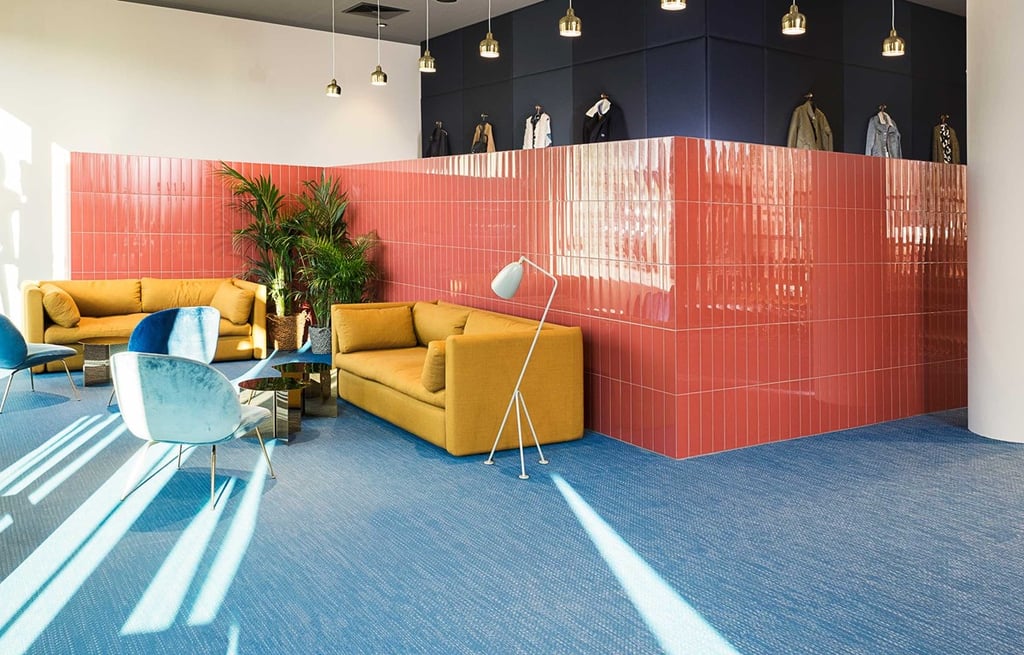 Red mosaic tiles, yellow furniture and blue flooring contributing
to a well balanced, modern feel. Flooring: Artisan; Petroleum, Ivory,

Champagne

, Coal.
BERLIN. Online fashion leader Zalando combines neutral, blue flooring with coral walls and vibrant yellow furniture in order to achieve that contemporary, soft, modern look. Here, the three primary colours have been balanced perfectly in order to create a warm, welcoming, yet modern interior concept.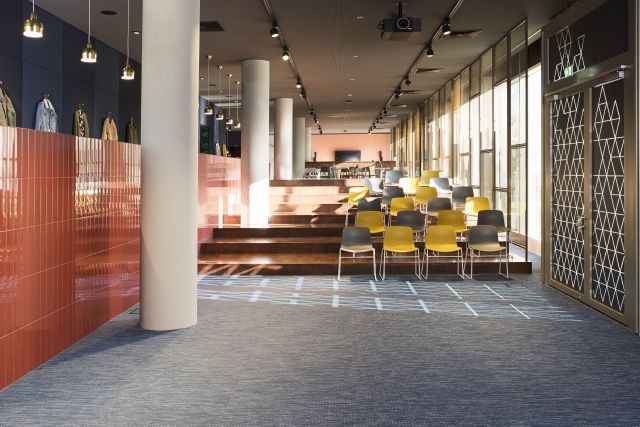 Notice the outfits dressing the walls in the background, a small detail adding a personal touch to the open space. Flooring: Artisan Petroleum.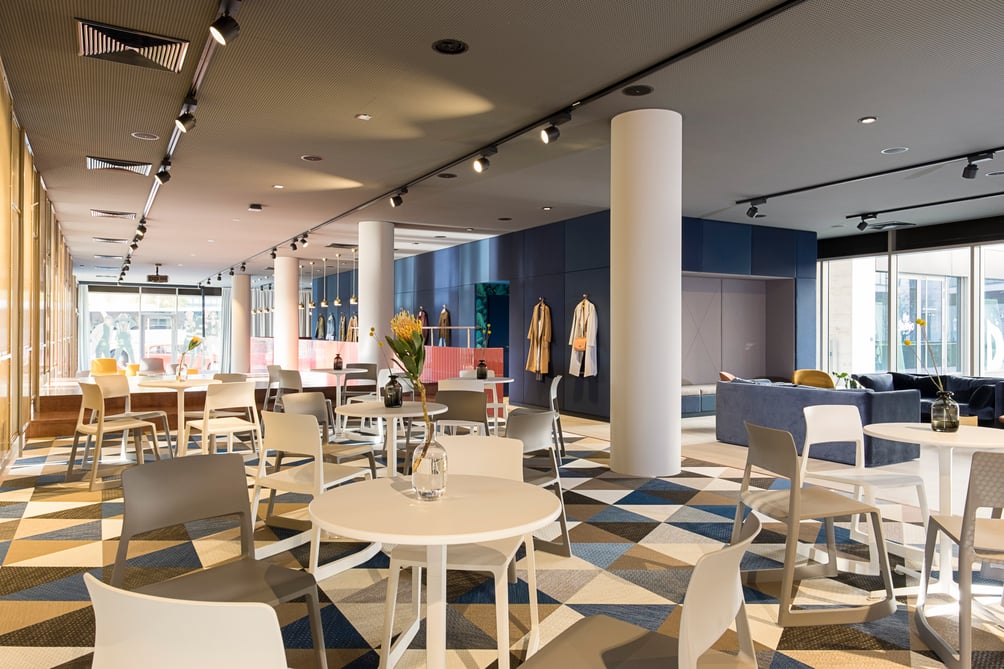 Installing tiles in a part of the room divides an open space into separate zones. Flooring: Triangle tiles in Now; Champagne, Artisan; Petroleum, Coal and Ivory.
In the picture above, Bolon Studio™ triangle floor tiles add a strict geometric, yet playful flooring shape that brings life and character to the room. Here, the flooring transition from triangle tiles to white flooring is used to divide and accentuate two different zones in the room.
ESKILSTUNA.The creative design agency

Coco Form Studio

was commissioned to transform the office of Rekarne Sparbank in Eskilstuna, Sweden. Pops of pale pink, deep red and avocado green were beautifully balanced with golden details to create a calm yet stylish office design. Custom-made flooring of Bolon By You GRID Beige Dusty Pink and Brown Dusty Pink were used to create this stimulating environment we'd love to work in!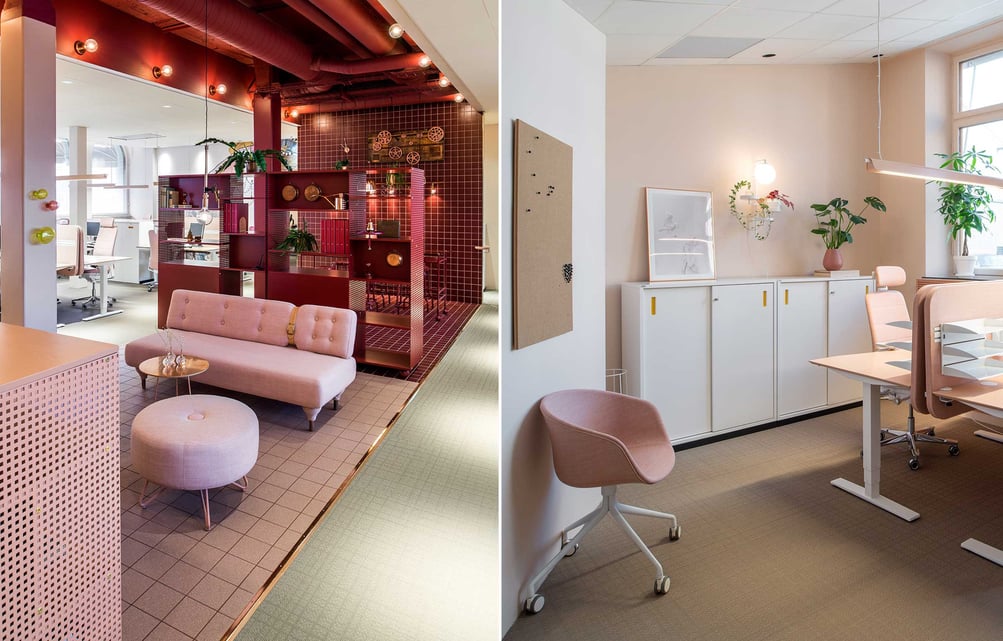 Dusty pink, deep red, avocado green and golden details. Flooring: Custom-made Bolon by You Grid.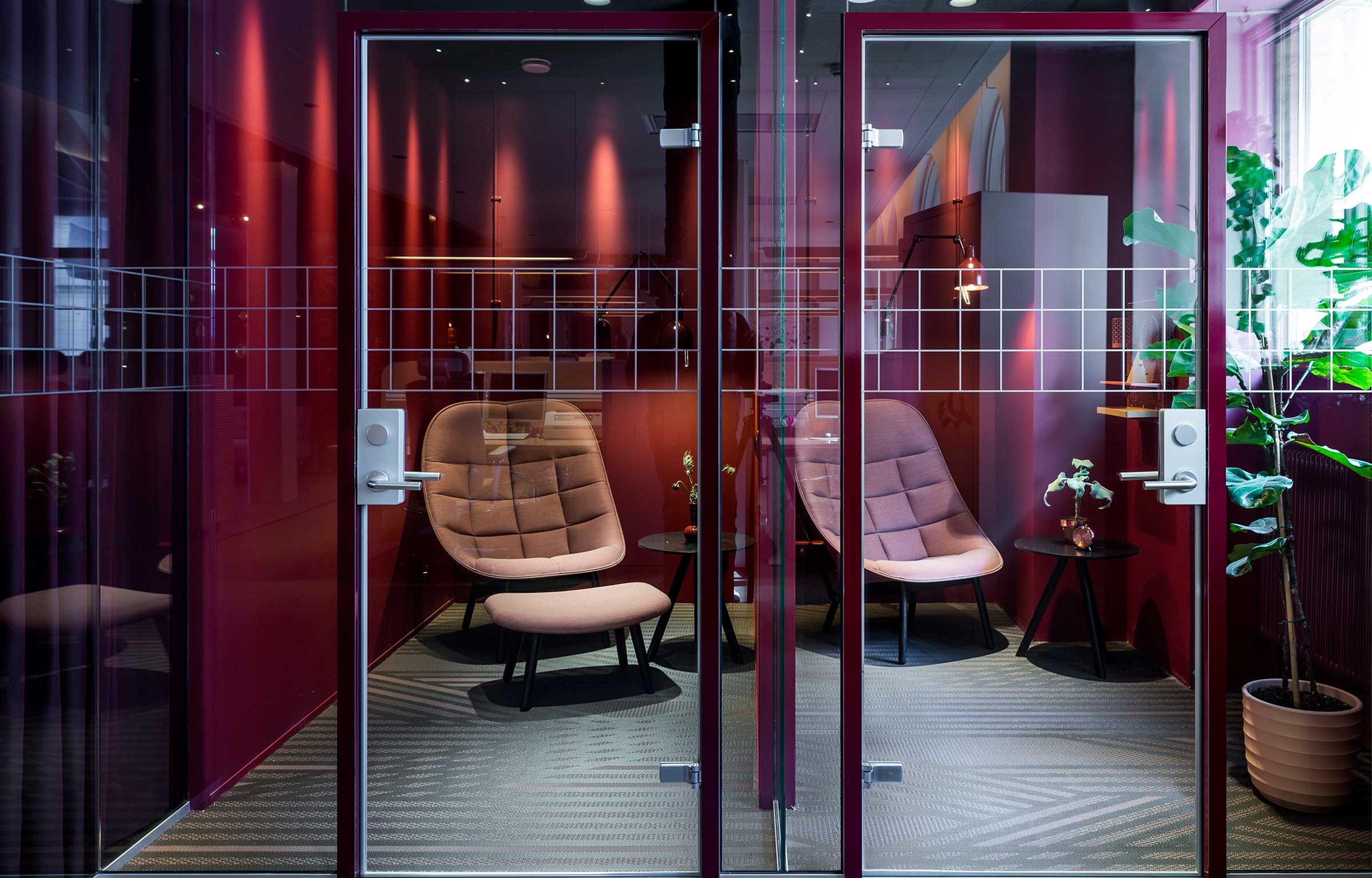 SYDNEY. 1000 squaremeters of the Bolon Artisan, Botanic and Flow collections were installed to complete the renovation of Sydney's Road and Maritime Services in Sydney, Australia.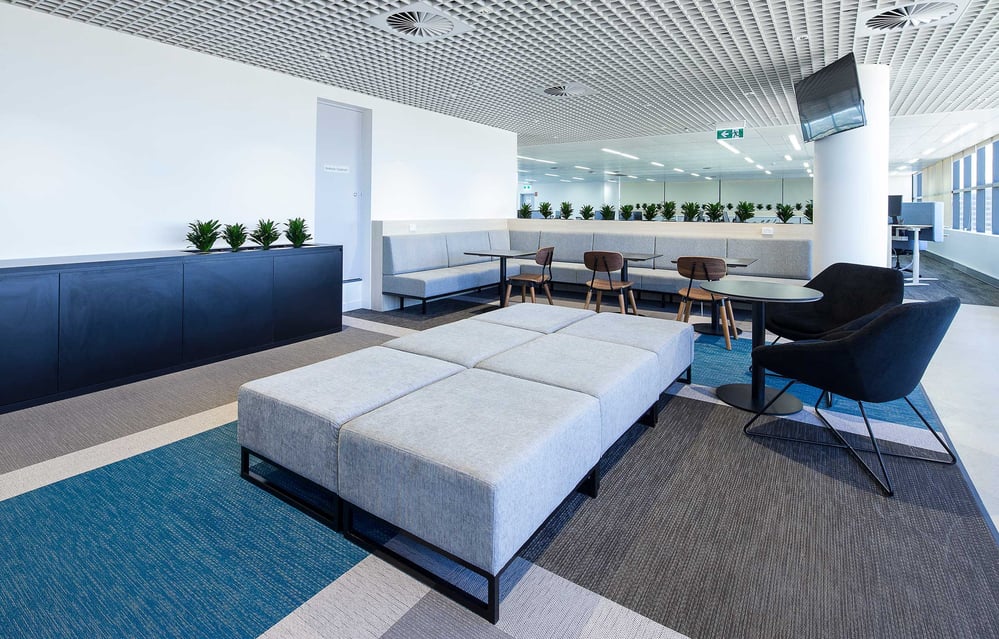 Oversized rugs that emulate the shapes of the city were designed using a variety of Bolon flooring. Seen here: Artisan Petroleum and Coal.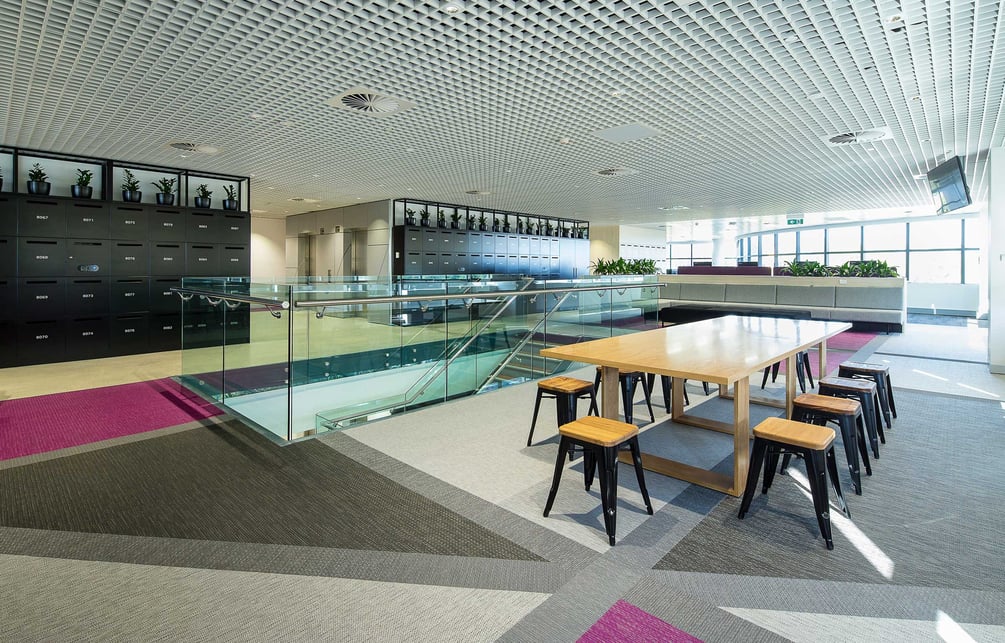 Different color schemes give each floor its unique personality. Flooring: Artisan Fuschsia, Slate, Coal and Botanic Picea.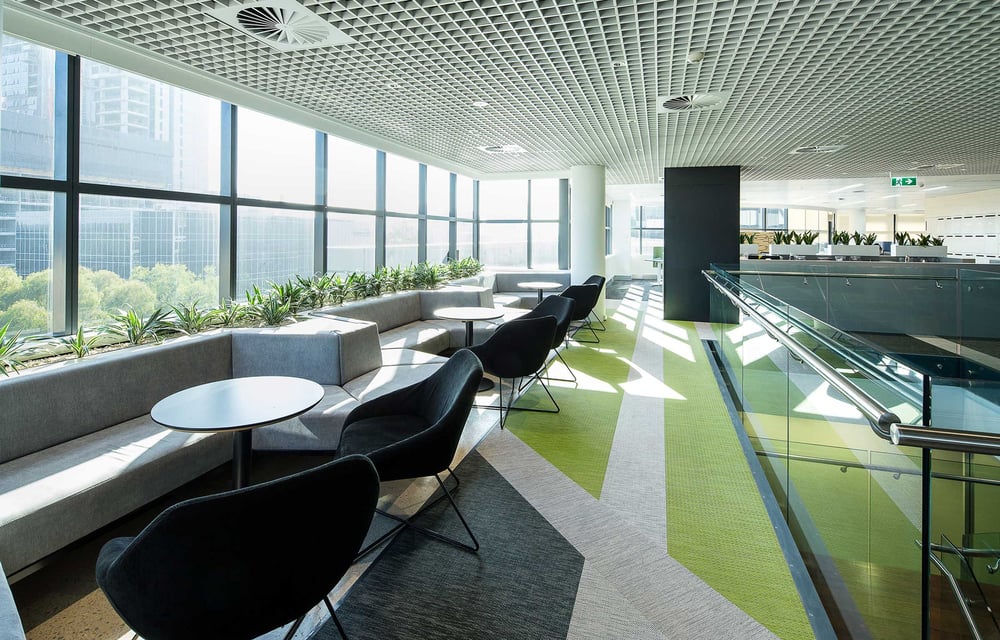 For the renovation of RMS Parramatta, Bolon flooring wasn't only chosen to provide a softer finish, but to improve acoustics over the exposed concrete flooring while assisting navigation around the place.
Read more about our acoustic flooring here.