As the summer comes to a close, we're listing our top hotel design projects published in the months of June, July and August 2018.
Tasked to redesign and rebrand the iconic Fleming Hotel in Hong Kong, the architects at 'A Work of Substance' selected Bolon's BKB flooring in the 66-room boutique hotel whose design concept aims at encouraging sociability and cosy vibes. The flooring, along with a custom design furniture concept in hazy greens and carmine reds give the space a sense of warmth and style while enduring heavy foot-traffic over time.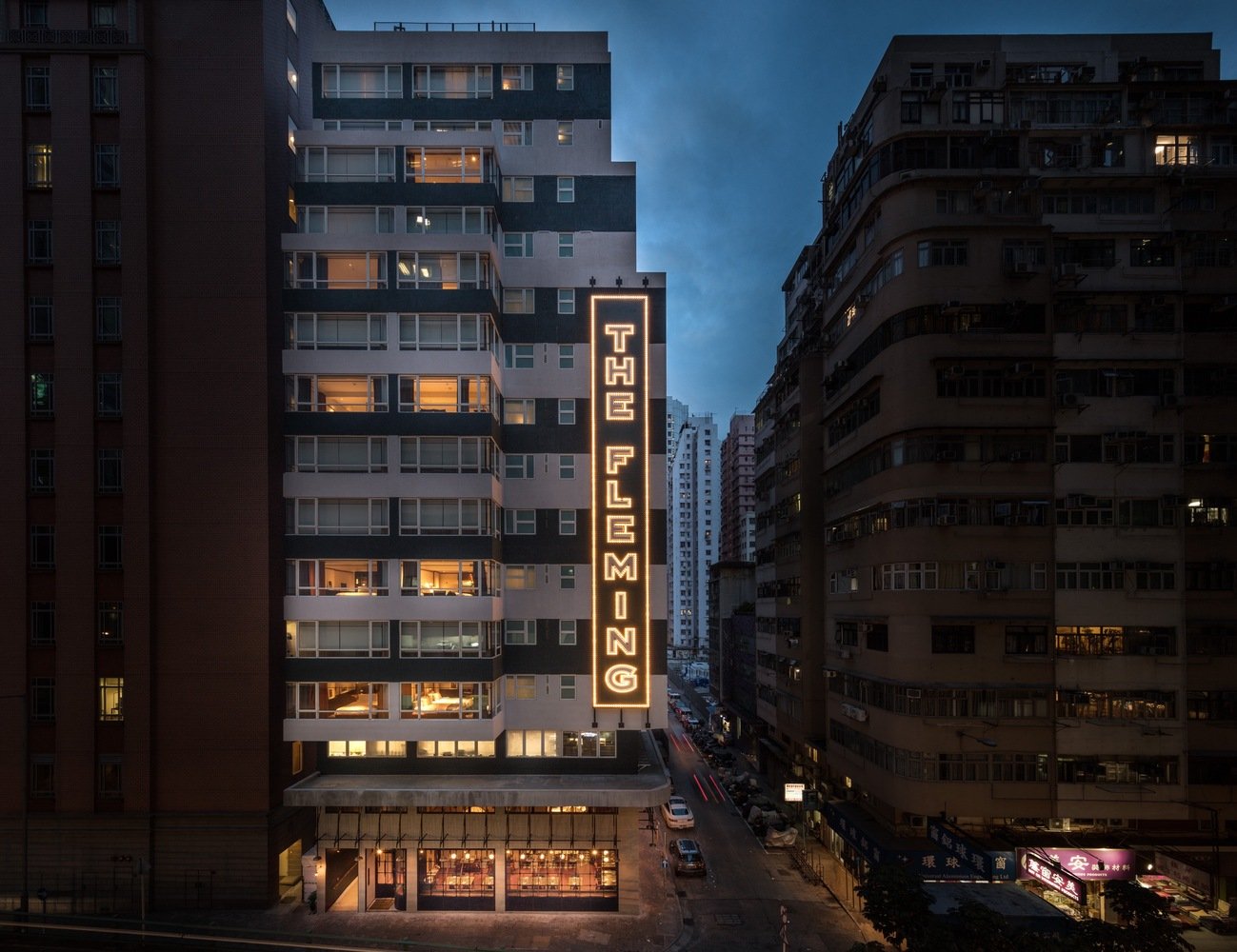 A dramatic sky serves as the perfect backdrop for iconic Hong Kong hotel The Fleming. Photo cred: Dennis Lo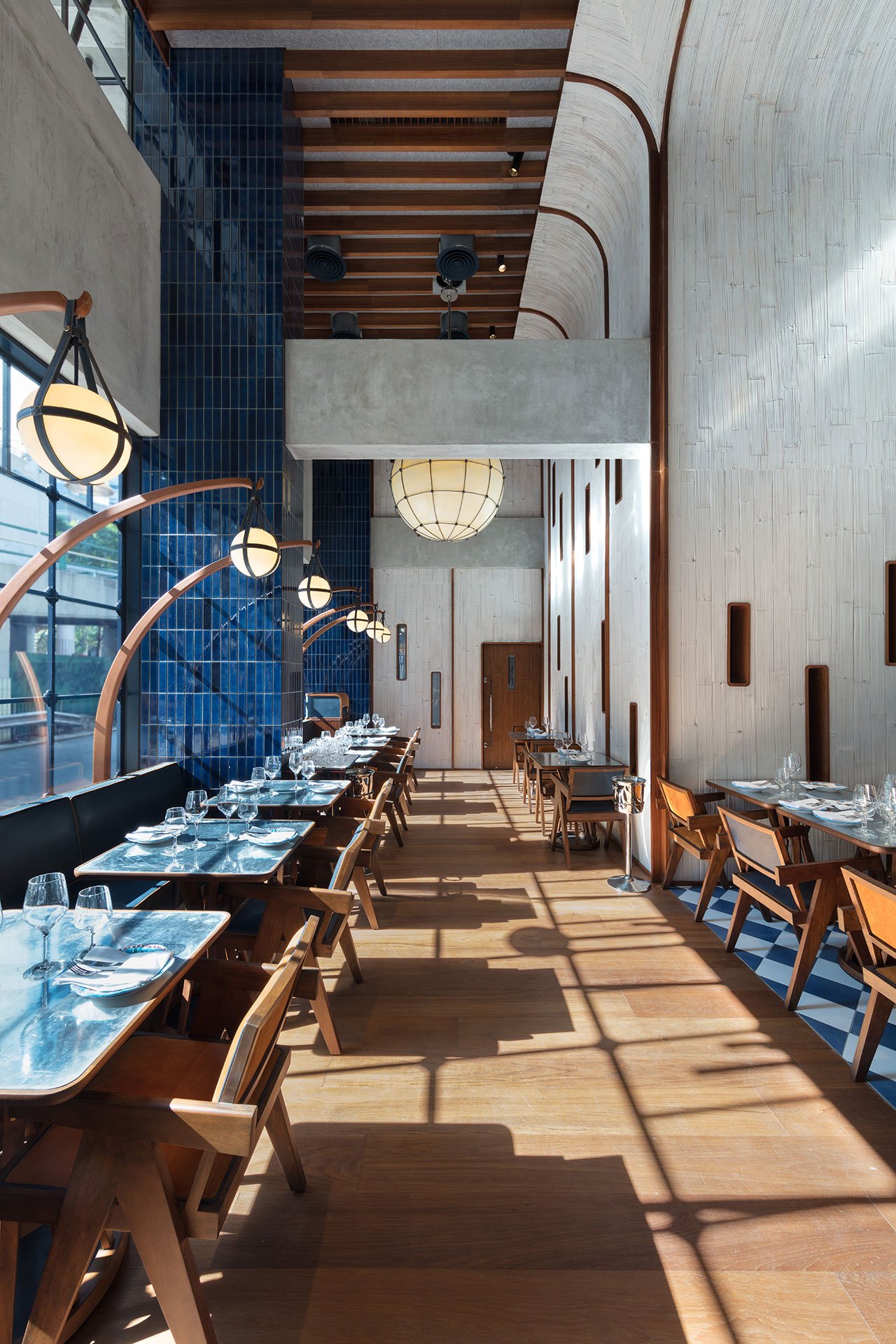 Double height-ceiling, classic design elements and lots of natural light in the dining area. Photo cred: Dennis Lo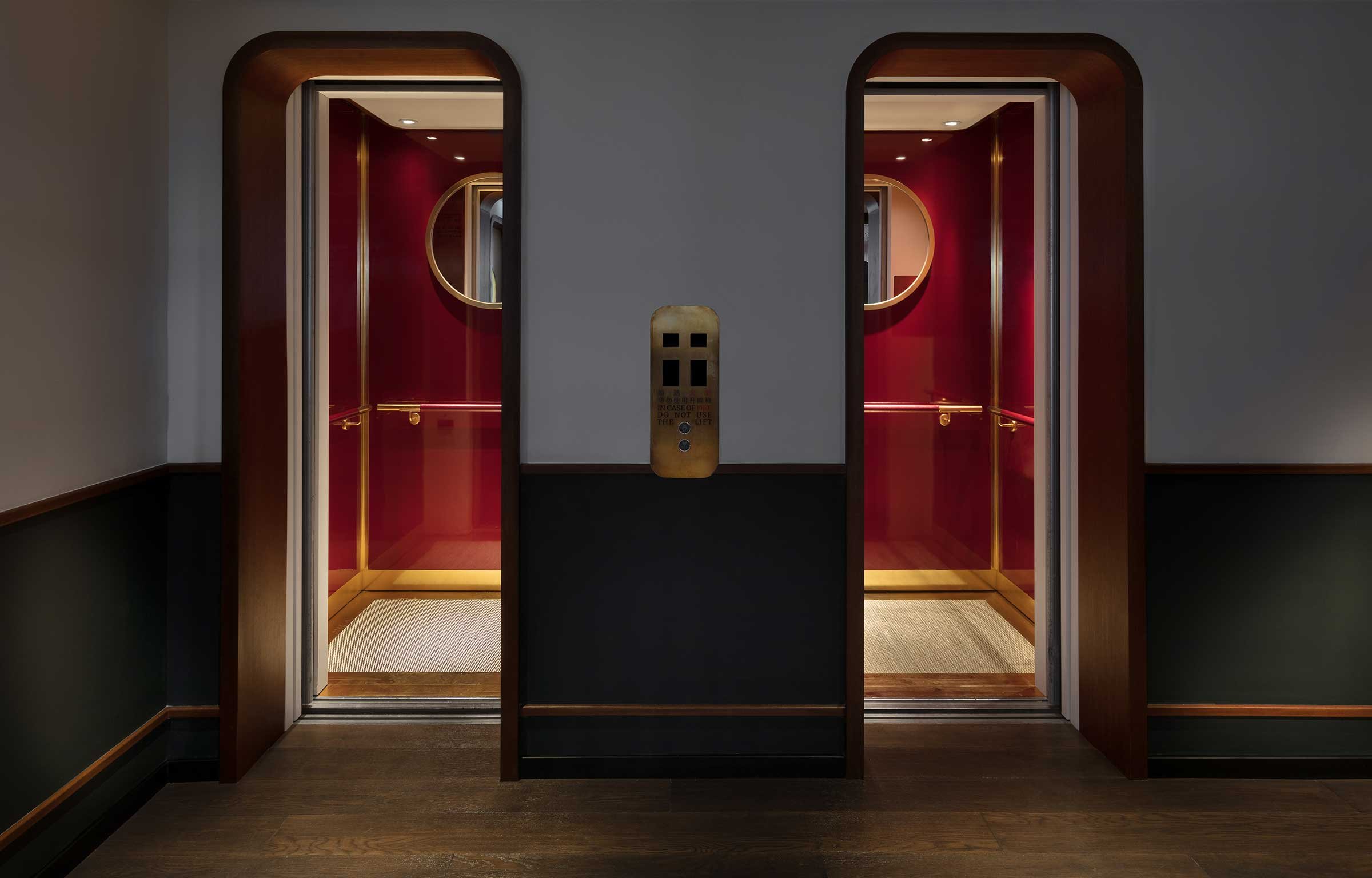 Brass details, carmine reds and Bolon flooring in a blend contributes to an elegant design expression.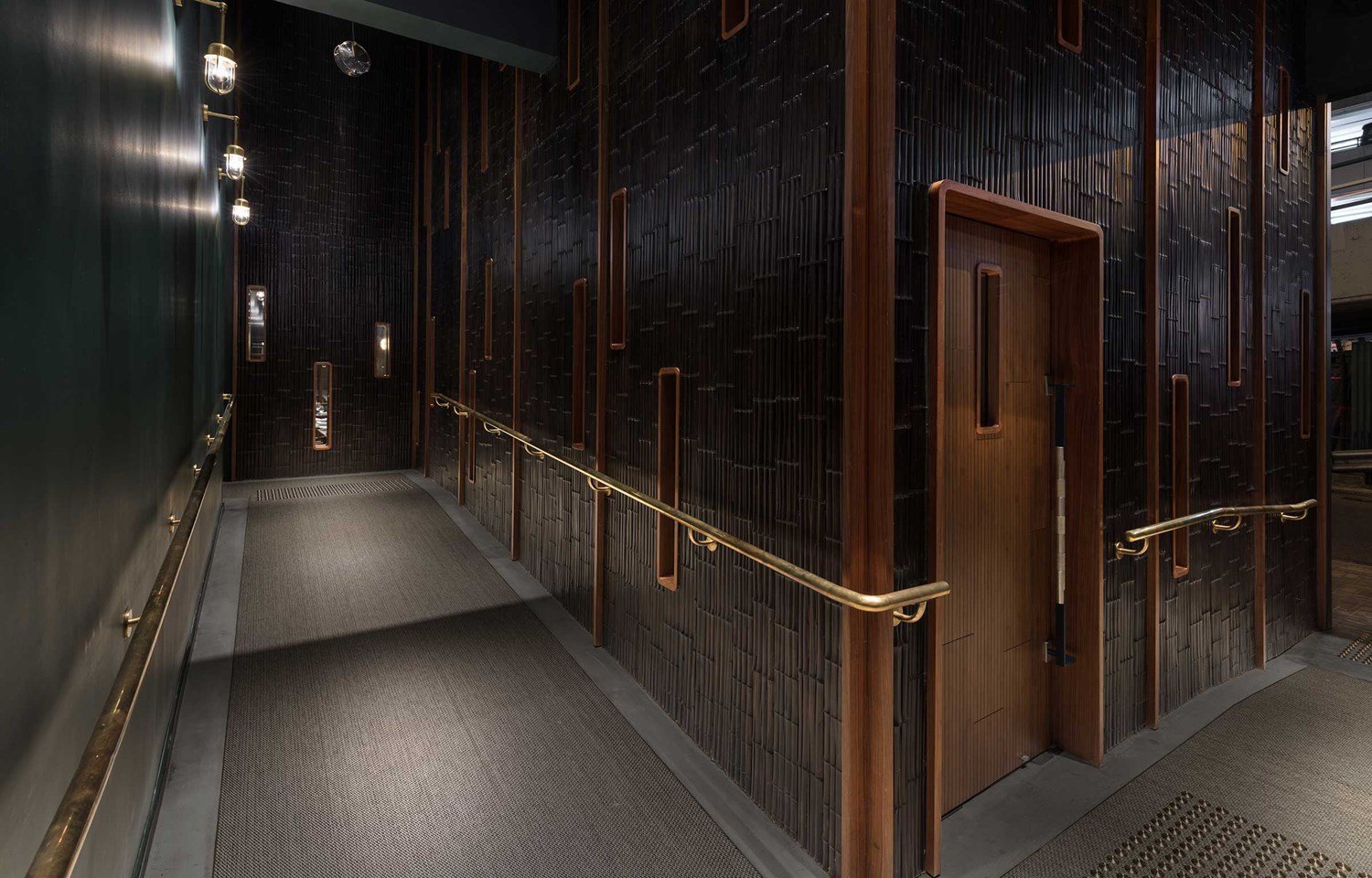 Bolon's BKB Sisal Plain Hazel flooring suits the space perfectly.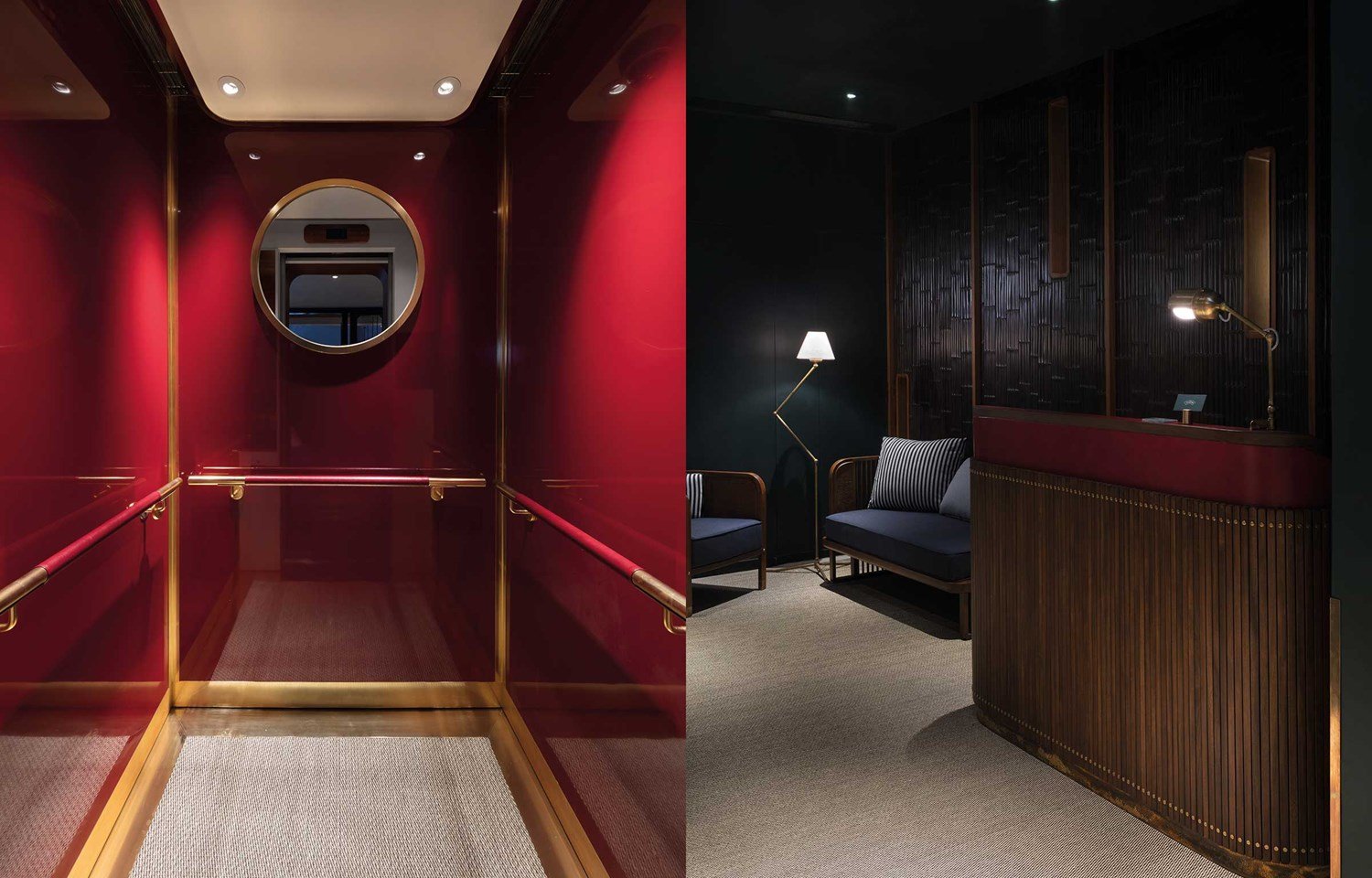 A Work of Substance Architects aimed at design that resembles boat interiors to connect with Hong Kong's nautical heritage.
¨
Designed to entice the millennial traveler, the double-height lobby of Shoreline Hotel in Waikiki glows with vibrant colours. In a space that pairs hot-pink customized NOW Bolon flooring with a bright-colored interior concept, designer Mazzarini at BDHM design imitated the tropical colours and textures found in Hawaiian nature to create the perfect tropical getaway.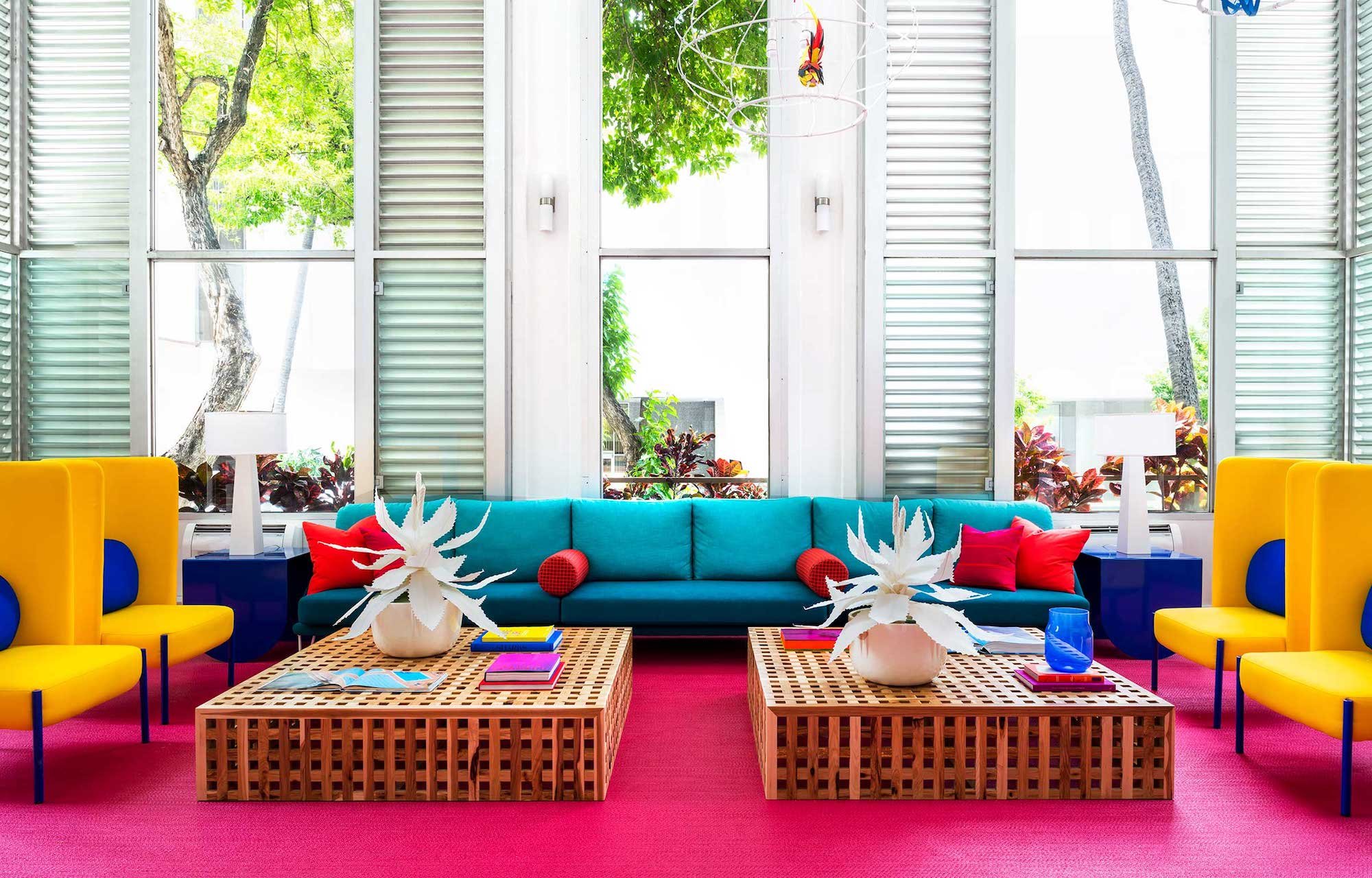 Sparkling with bright colours, Shoreline Waikiki hotel has been designed to entice millennial travellers.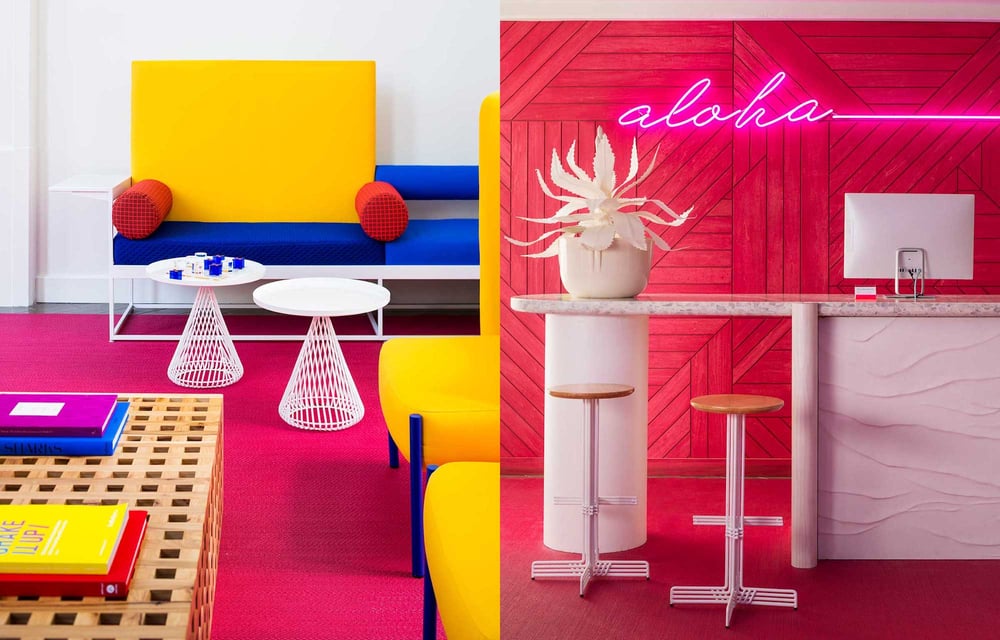 Not shy of combining colours, colours and colours, Shoreline has been labeled 'the world's most instagrammable hotel'.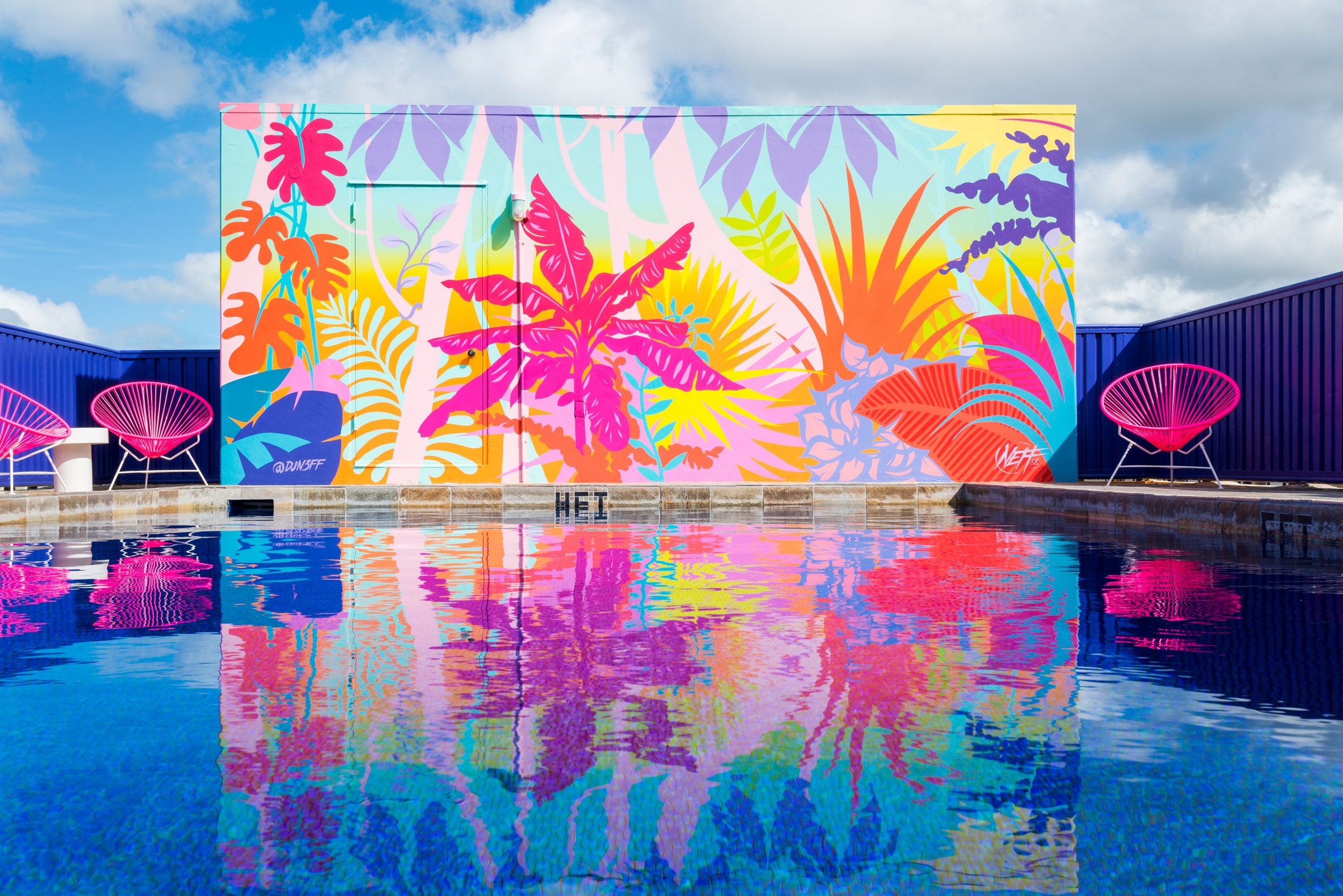 Pink is constantly present in the design concept – regardless of space. Seen here is the colourful hotel poolside and a mural painted by DJ Neff.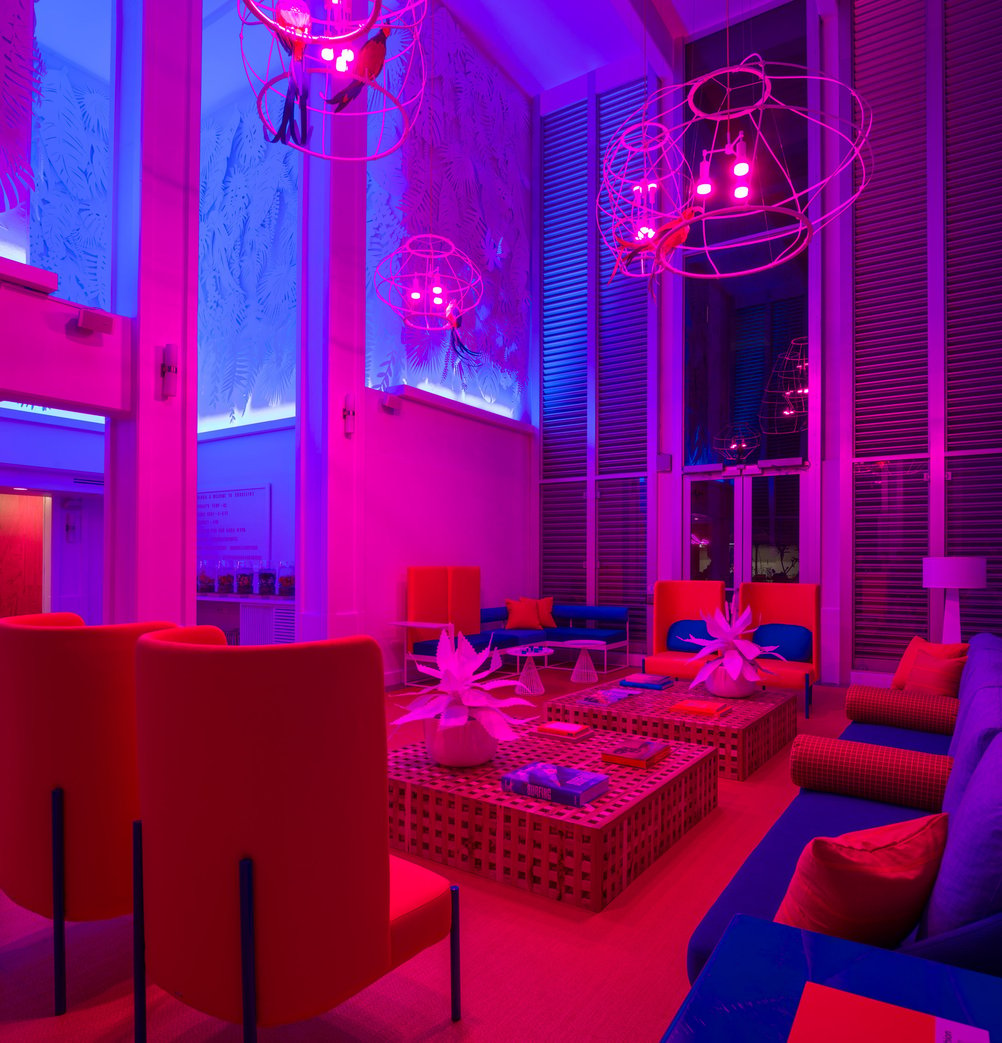 At night the double-height lobby is brighten up by neon color which almost makes the pink Bolon now flooring turn red. Photo cred: Dezeen
Portuguese Architecture firm LUXPROJECTS chose a modern, urban design for the renovation of Tivoli Oriente's Skybar perched high above the city of Lisbon. Here, silver-coloured interiors and geometric Bolon By You flooring meet 360-degree city views that will tempt any design enthusiast to stay even longer in the vibrant city of Lisbon.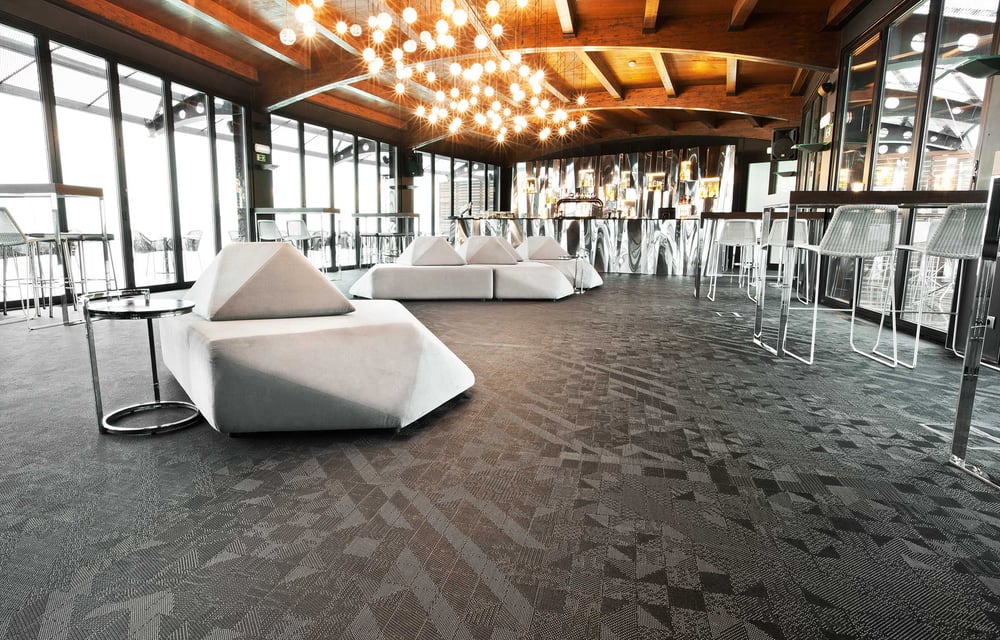 Stunning use of Bolon by You geometric flooring in the trendy skybar of Tivoli Oriente, Lisbon.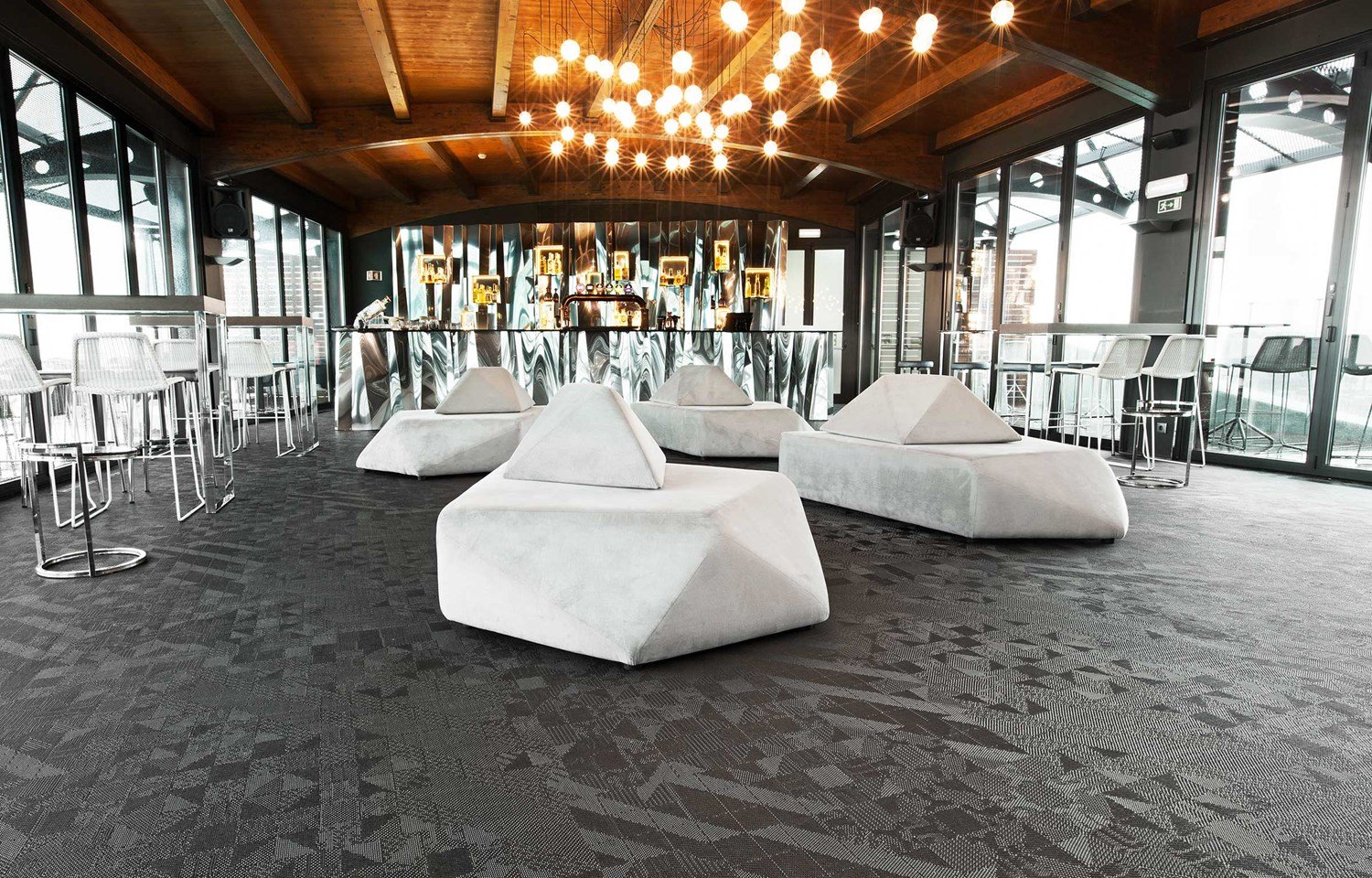 Oriente's 360-view skybar perched high above the vibrant city of Lisbon.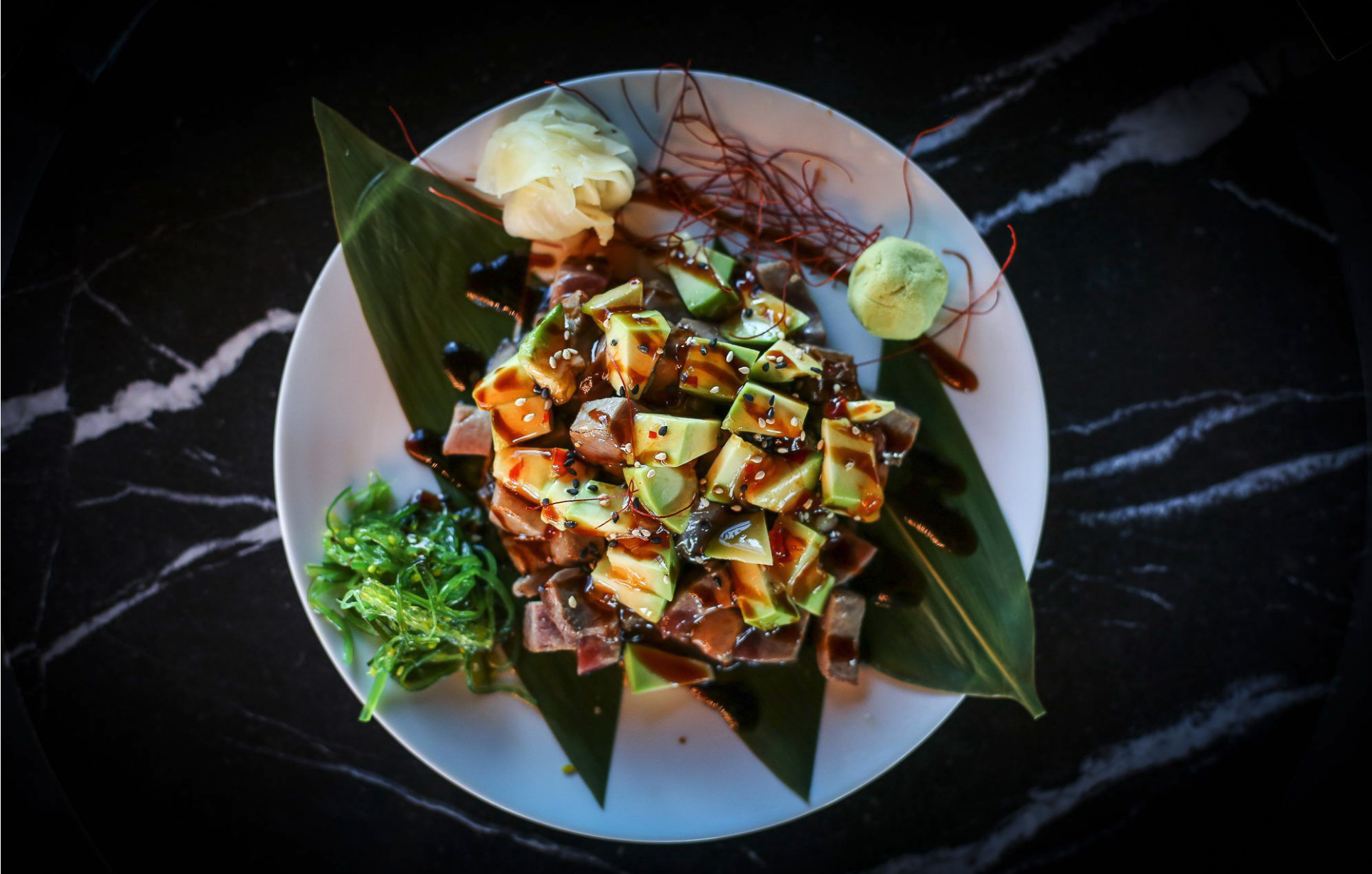 Japanese-inspired food at Hotel Oriente Skybar. Photo cred: Observador